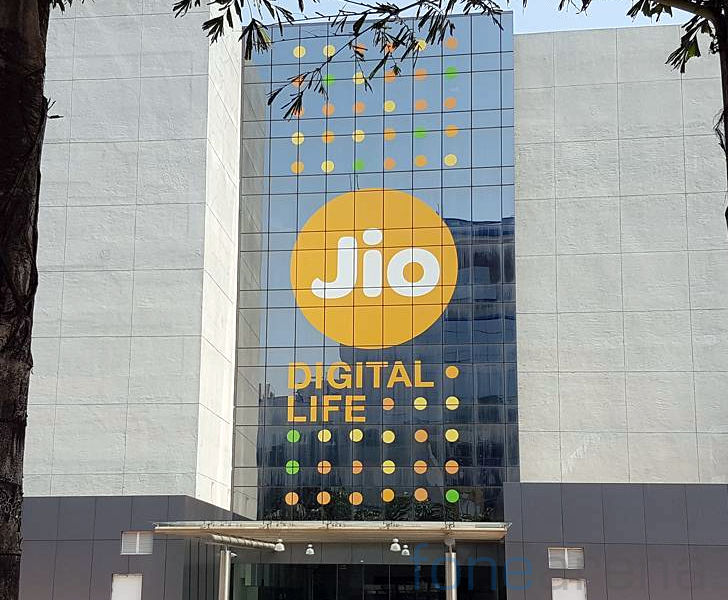 Update: Ookla in an official statement said that it fully stands behind Airtel being named "India's Fastest Mobile Network"
Airtel was declared as India's fastest mobile network by Ookla last month. Now Reliance Jio has approached Advertising Standards Council of India (ASCI) against Airtel saying that the claim of Airtel as India's fastest network is false, misleading and incorrect. It said that Ookla represented to RJIL that RJIL's network was the fastest in Q2 and Q3 of 2016.
It also said that Ookla is not a not for profit organisation and it charges money for its services used by telecom companies for their internal consumption, and charges addition consideration in multiples for awarding certificates that may be used by such companies for external consumption, marketing and publicity.
It has asked ASCI to withdraw Airtel's advertisements and any related advertisements claiming themselves to be India's fastest mobile telecom network,  cease and desist from using the word "official" or any permutation or a combination thereof in conjunction with their Airtel's brand name, directly or indirectly and withdraw any reference to 'Ookla' or `Speedtest' or 'Ookla's Speedtest Award' or Speedtest's test results in all advertising and/or promotional material to prevent public from being misguided and misled.
In the complaint, Reliance Jio said:
The words appearing in the advertisement "Officially The Fastest Network". Ookla, LLC, is a commercial enterprise who give awards for money. They do not have any accreditation from the government of India. The word "officially' when used in the context of telecom services is linked to only TRAI and DOT in the minds of general public. The use of this word deceives the telecom consumer into believing that the certification is from the telecom regulator namely TRAI or the licensor namely DOT.

Airtel, as a dominant player in the Indian telecom market for the last 22 years, cannot plead ignorance to the implication of and undue advantage it will gain by use of such word. Thus, Airtel has wilfully, deliberately and knowingly misled the Indian public.

Without prejudice to the above, in any event, the way the award is being projected misleads the public into believing that Airtel has the fastest network, today, that is when the advertisements are being aired / published. It is undisputed that the award pertained to a period namely Q3 and Q4 of the year 2016. Assuming without admitting, even if Ookla LLC's certificate is correct, it dates to a period in 2016 and that cannot be the basis on which Airtel may declare itself in any manner to be the fastest network at the time of airing / publishing of the advertisement, that is, 2017.
In response Airtel said:
Airtel has been rated as India's fastest mobile network by Ookla – the global leader in broadband testing and web-based network diagnostic applications. This is clearly mentioned in the ad. Ookla's findings are based on analysis of millions of internet speed tests logged on 'modern devices' by mobile customers across India using its popular Speedtest app. The results include all mobile tests, regardless of connection technology.
Rajiv Mathrani, Chief Brand Officer, Bharti Airtel, said:
Airtel is one of the most trusted and admired brands in India. We also pride ourselves in maintaining the highest standards of governance and transparency and have been recognized by globally reputed institutions like Transparency International.

Our latest advertising campaign is based on the findings by Ookla, the global leader in Speed test and internet diagnostics. Ookla's findings are based on rigorous and extensive testing across millions of devices and employs the best of data analytics.

We are rather amused by the allegations being made against our campaign. We believe that this is a deliberate attempt to malign our brand and misguide customers through a campaign of misinformation, which is something we now come across on a regular basis, in particular, on social media platforms.
Jamie Steven, COO, Speedtest by Ookla, said:
Ookla named Airtel as the "Fastest Mobile Network" in India based on data from Q3 and Q4 of 2016. When analyzing markets, like India, we take many factors into consideration, including dual SIM devices, network technology, device types, and more. In addition to what the user sees on their mobile application as they take a test in real-time, we apply a rigorous methodology when aggregating the data which uses a variety of internal data sources that control for potential variability in the market.

We are always improving how additional information is collected and analyzed through our Speedtest applications to allow Ookla to accurately reflect internet performance. We have taken dual SIM information into consideration and fully stand behind Airtel being named "India's Fastest Mobile Network". India is a dynamic market with a rapidly changing mobile landscape and we look forward to seeing how the market develops.