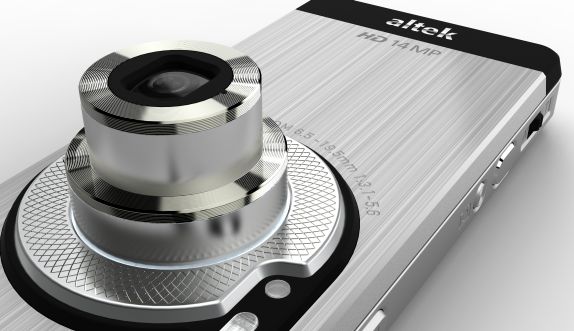 Looks like the Megapixel Wars are not over yet. Altek has unveiled the Leo with a 14 Megapixel Camera Phone. As  you can see in the photo , the phone comes with Optical Zoom upto 3x.It's touch screen phone with 3.5G (HSDPA) support.
There is no info about the OS or any further specs. Looks like they will reveal the details only in June.
Alex Hsia, president and CEO of Altek, notes that, "picture taking has
already risen to become one of the most important mobile phone
functions for consumers. Phones able to capture high definition, high
quality images and video are a win‐win for users as well as
telecommunication service providers, as the latter can anticipate rising
bandwidth usage rates when users share images remotely."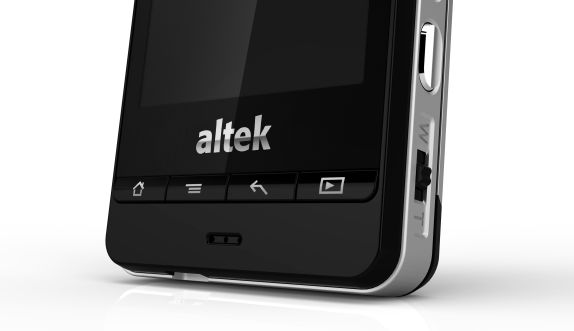 "The Leo mobile phone," Alex continued, "is the product of our
accumulated advances and breakthroughs in imaging technology as well
as Altek's continued refinement and improvement of optical technologies.
Stylishly designed, Leo plugs users into a wireless world of excitement and
fun. Its high‐end digital camera and video functions means Leo users need
never again let a special moment pass by unrecorded. Leo's high definition
digital images (14MP) and video (720p HD) can be uploaded instantly to
the Internet via onboard Wi‐Fi and 3.5G connectivity for sharing with
friends and family."
The company is planning to launch the Leo in June at CommunicAsia in Singapore.
We thought that this company is kinda new to this arena but guess what Altek became the world's largest digital camera original design manufacturer (ODM) in 2008.
We cant give a verdict on this one until we see the phone's camera in reality !
Other recent news with similar phones