Home » Handsets, News, Nokia, Photo Gallery, Symbian
Nokia N8 Camera Samples – 12 Megapixel Glory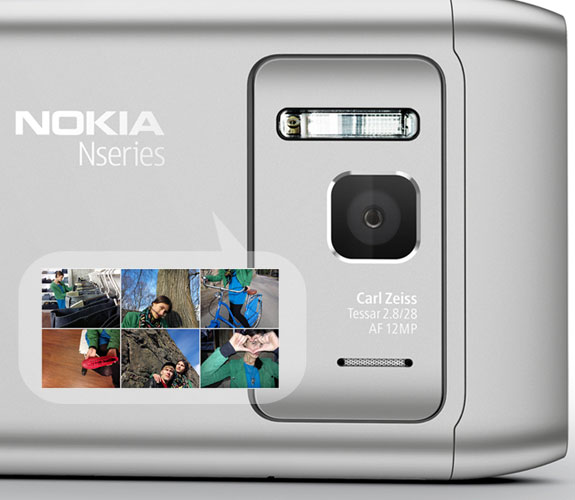 The Nokia N8 packs a 12 Megapixel Camera and might have the largest camera sensor on a mobile phone ever !  Nokia has shared some amazing untouched , unedited photos straight from the N8′s Camera
Camera Samples in full 12 MP Below. Images will open in new window
Here are the Technical details of the Camera. We see 1280×720 Video Recording !
UPDATE: Video Sample Included
Camera Resolution
4000 x 3000
CMOS Sensor
12.0 Megapixel
Camera Digital Zoom
2 x
Camera Focal length
28 mm
Camera F-Stop/Aperture
f/2.8
Camera Focus range
10 cm to infinity
Camera Image Formats
JPEG/Exif
Camera Features
Auto Exposure, Auto Focus, Carl Zeiss Optics, Exposure Compensation,
Full Screen Viewfinder, Geotagging, Red-Eye Reduction, Self Timer, Xenon Flash
Video Recording Resolution
1280 x 720
Video Recording Frame Rate
25 fps
Video Digital Zoom
3 x
Video Recording Formats
H.263[1], H.264/AVC[2], MPEG-4
Video Editor
Video Player
Video Recorder
Video Ringtones
Video Sharing
Video Stabilization
Secondary Camera Resolution
640 x 480
Secondary Camera F-Stop/Aperture
f/2.8
Secondary Camera Focus range
20 cm to infinity
Secondary Camera Image Formats
JPEG
Secondary Camera Video Recording Resolution
176 x 144
Secondary Camera Video Recording Frame Rate
15 fps
Secondary Camera Video Recording Format
H.263
Notes
1 QCIF 15fps 60kbps, audio 3gpp 12.2kbps 8kHz.
2 H.264 baseline profile 3.1 720p 25fps 6Mbps mp4, audio AAC-LC 128kbps 48kHz stereo.
3 H.264 Baseline, Main & High profiles 3.1 30fps 14Mbps.
4 Advanced simple profile level 6 30fps 12Mbps. Audio: stereo 48kHz 128kbps.
5 @ QVGA 30fps.
via Nokia Conversations
Are you going to carry around your Digicam still ?