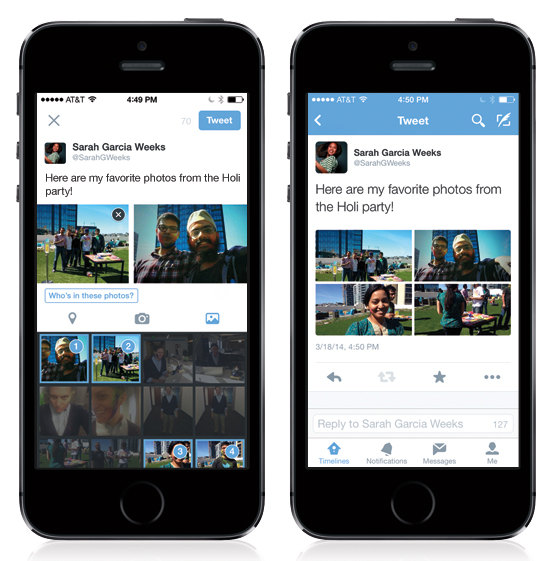 Twitter has started rolling out two new features for the Android and iPhone apps. The photo tagging feature would let you tag up to 10 people in photos. Another feature is option to upload up to four images in a Tweet at a time. "Tagging doesn't affect character count in the Tweet — you can tag up to 10 people in a photo and still have all 140 characters at your disposal", says Twitter.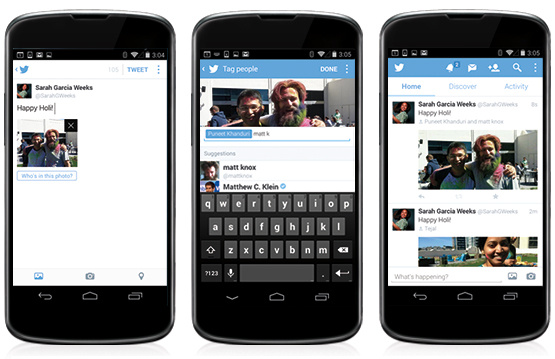 You will also get a notification if you are tagged. Twitter now has new privacy settings for tagging. These include, Allow anyone to tag, allow only people who follow to tag you in photos or prevent everyone from tagging you in images. Facebook introduced tagging way back, but it brought detailed privacy settings for tagging later.
Multiple photo upload would be available for iPhone users starting today and would be available for Android and twitter.com soon. You can view Tweets with multiple photos on all these three platforms.
Even though v6.3 update for iPhone is available, the new features would roll out gradually. New update for Android is yet to roll out.