Oppo has used its Twitter account very efficiently to keep its fans guessing about what to expect from their next flagship. It was through the official Twitter account that they teased that Oppo Find 7 would be coming with a 2K display sporting a resolution of 2560×1440 pixels. They also used Twitter to announce that they will be unveiling the next generation Oppo flagship in an event on March 19.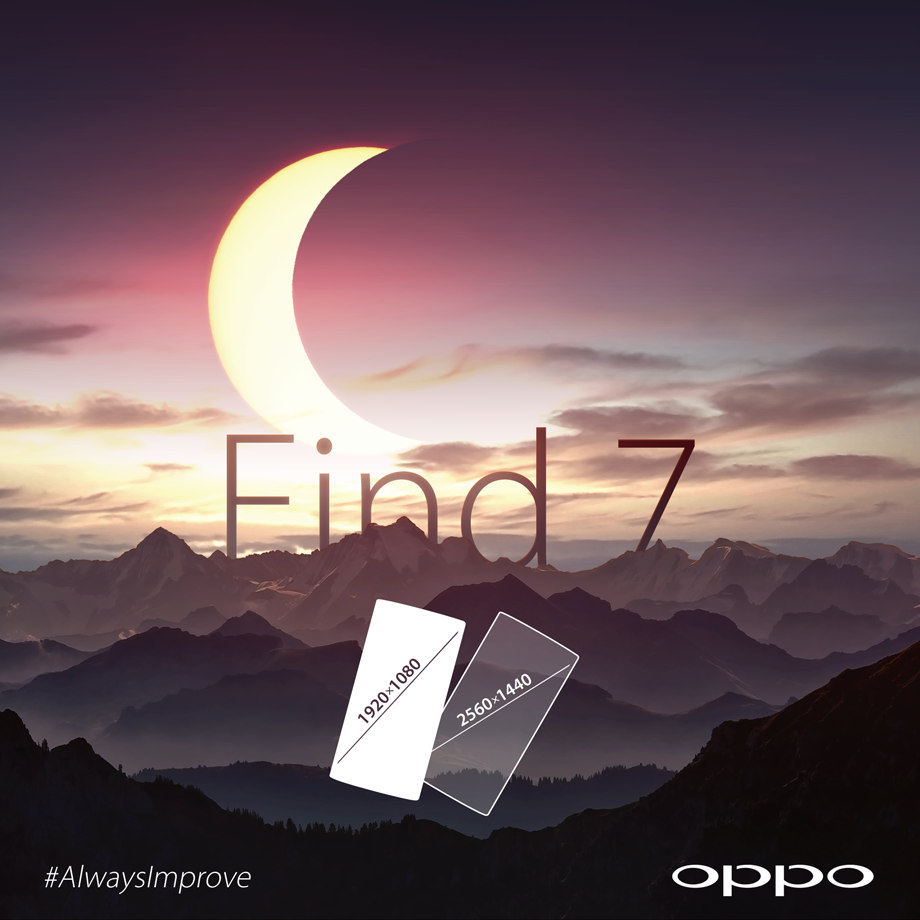 Sometime back, they had teased that "They are coming" when they announced the launch date and there were rumors around the time that Oppo is looking to launch two variants of its flagship – one with a 5inch 1080p display and the other with a 5.5inch 2K display. Now, they have confirmed the rumors by posting an image that shows two variants with different display sizes and different resolutions.
Apart from the display, the other details that surround the Oppo Find 7 include to a removable 4000mAh battery and a microSD card slot. Their previous flagship – Oppo Find 5 was a sealed unit with no microSD card slot and with the new removable battery and a microSD card, things are looking much better already. In addition to that, the Oppo Find 7 is rumored to be packing a huge 50MP camera on its back and that is yet to be confirmed by Oppo's Twitter account.