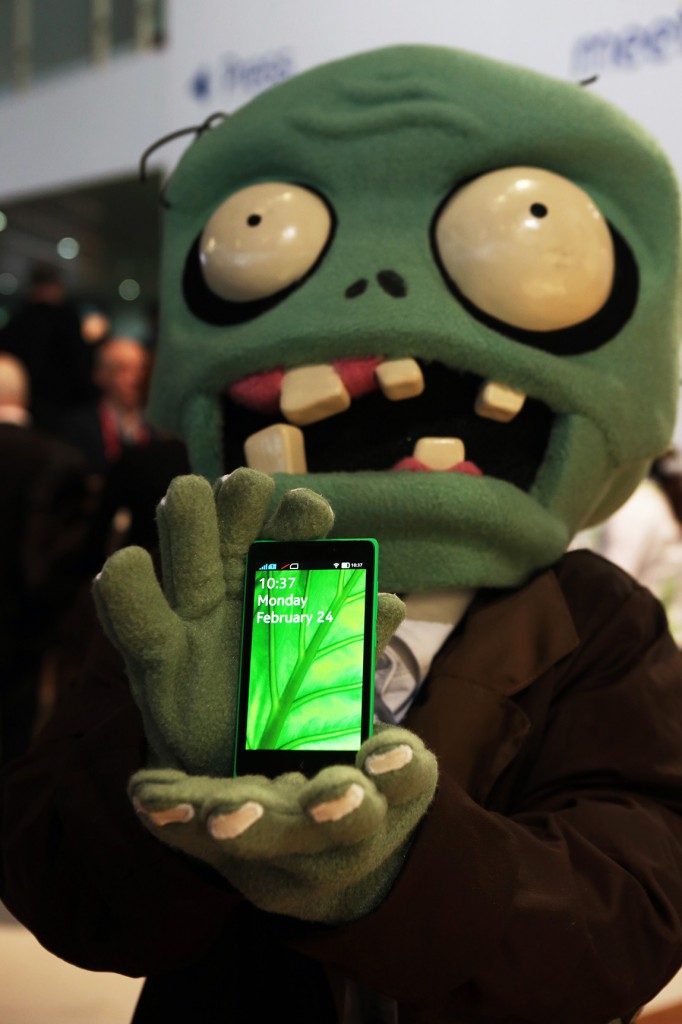 Nokia has surprised every one of us with the launch of their first Android phones, the Nokia X, X+ and XL. All the three are based on a very similar design language, but differ somewhat in internals. The X+ has more RAM and a micro SD card in the box, the XL is very similar to the X+ but has a bigger screen, that's basically it. The Nokia XL has a 5 inch IPS WVGA screen with blacks that look decently dark and colours that are unwashed. With a good large screen and decent internals, does Nokia have a winner in the cheap phablet category? While we ponder on that, here is a bunch of photos straight from the Mobile World Congress 2014 event we are live from.
Check out the Nokia X+ Dual SIM Android Phone Photo Gallery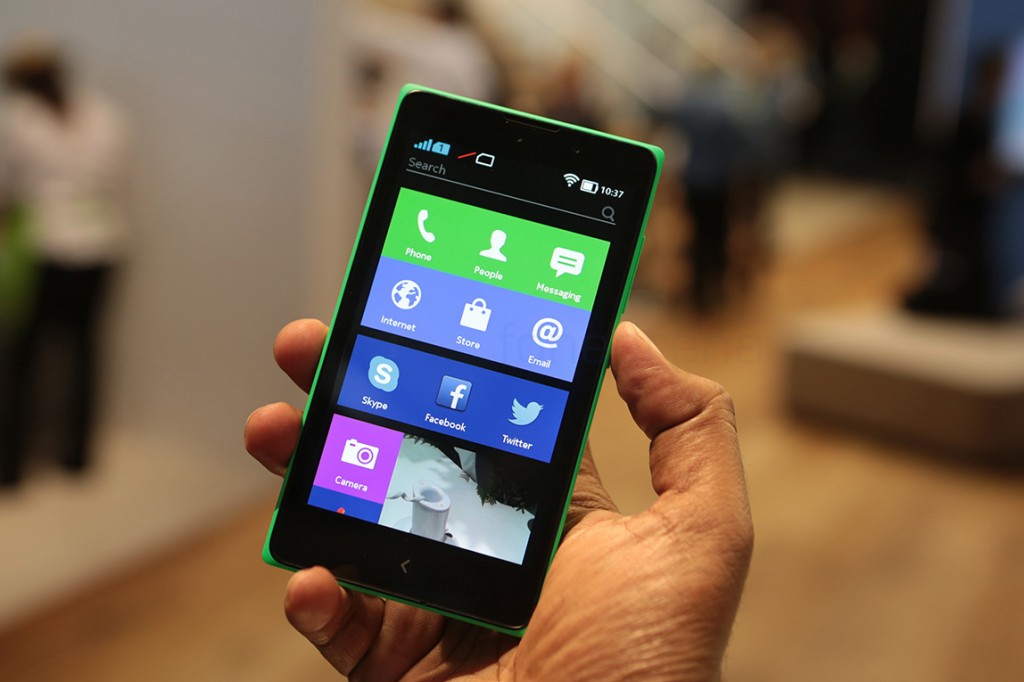 You can see the 5 inch screen here in relative terms. The phone is really big but not as big as the photo makes it out to be. The tiles-like interface is Nokia's skin over AOSP Android. Unlike the X and the X+, the XL comes with a 2MP front facing camera for Skype calls and more.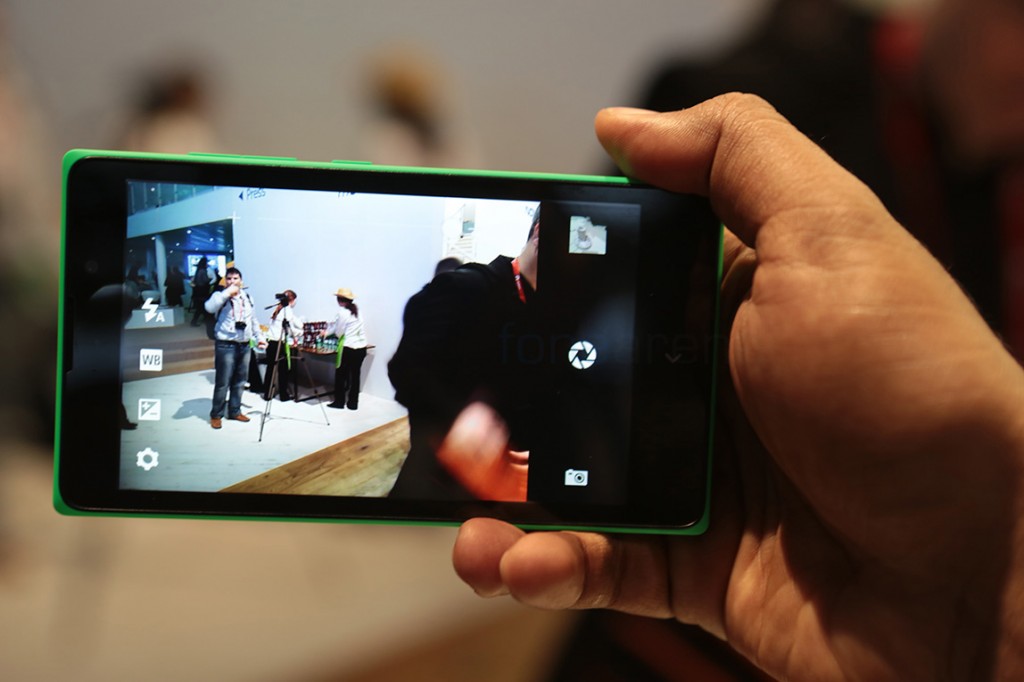 The camera on the back is a 5 megapixel shooter and it looks like Nokia has slightly skinned the AOSP camera.
There is a 3.5mm audio jack at the top, and the whole phone sports a really similar design to the other Nokia X phones.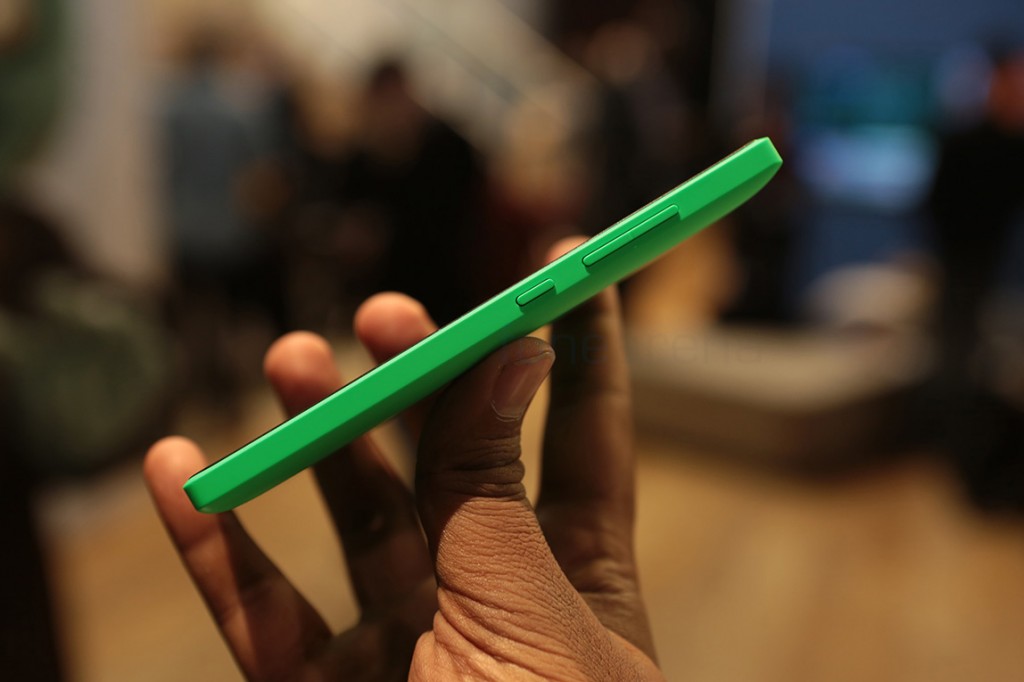 Similar to the X+, the left is devoid of controls while there are the usual volume rocker + power/lock switch combination at the right. The XL looks subjectively thinner than the other two, but is possibly as thick.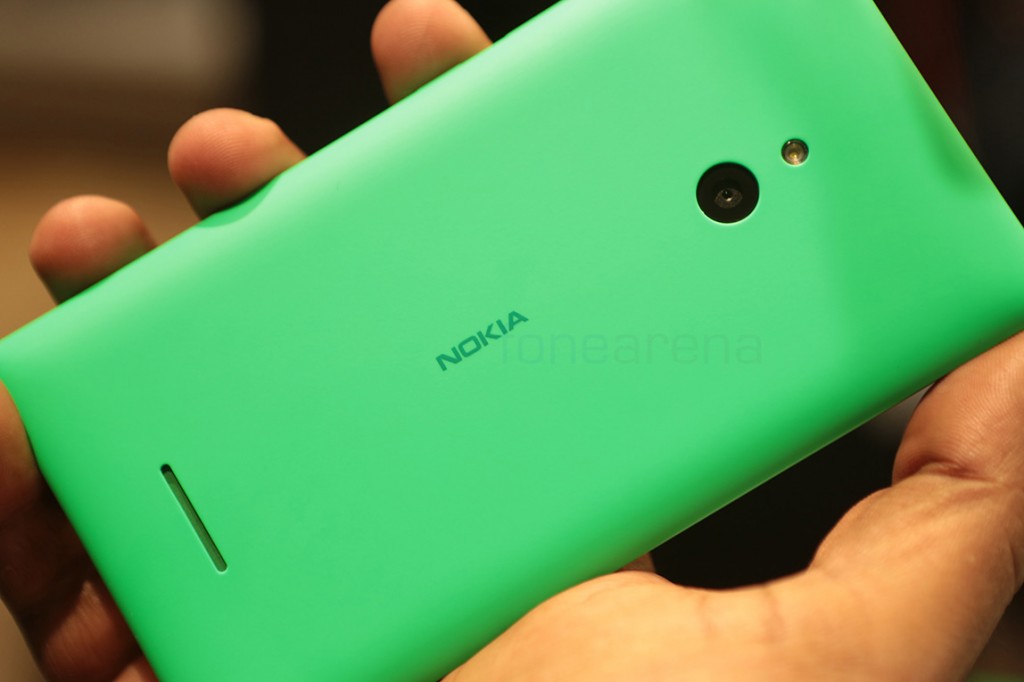 The Nokia logo on the back is flanked by the 5 MP camera with a LED flash above and the loudspeaker below.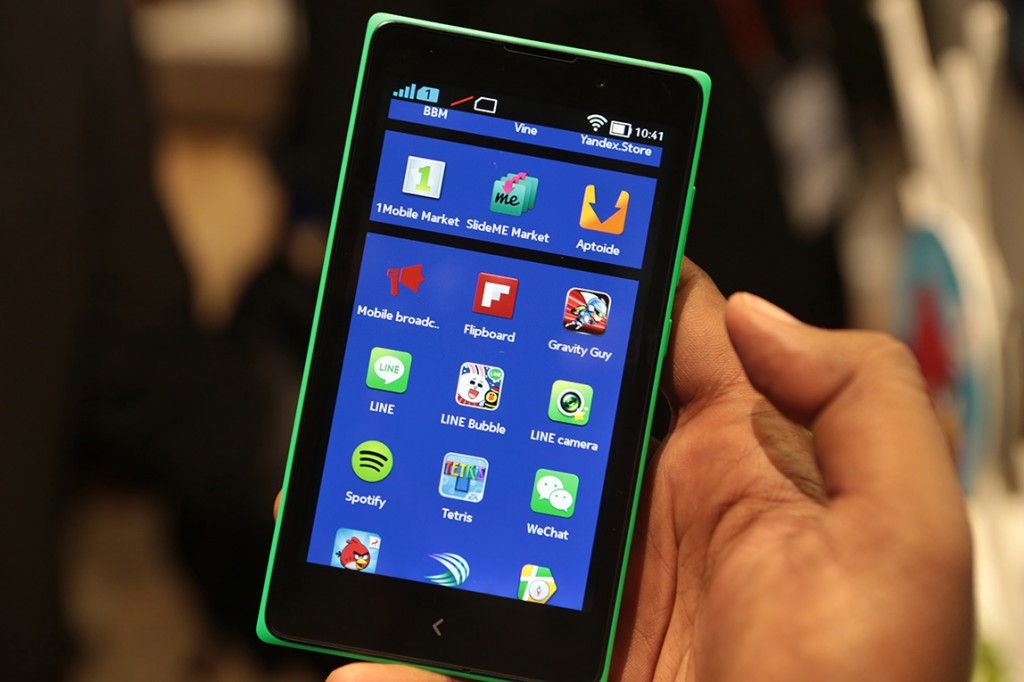 Android apps are the biggest USP of these new Nokia devices and a lot of them are pre installed. You have BBM, better Spotify and tons of other apps on the X series, more than Windows Phone has currently, which is what Nokia is planning to push on to its low end. With a really attractive price tag of Rs. 9,300 plus taxes for the Indian market, this fits right in the entry level with a big screen. But what will happen to the Lumia 520/5 that resides at the same price range? A lot of questions need answering, and while we try to find some, stay tuned to our blog for all the coverage of MWC 2014.
More photos –