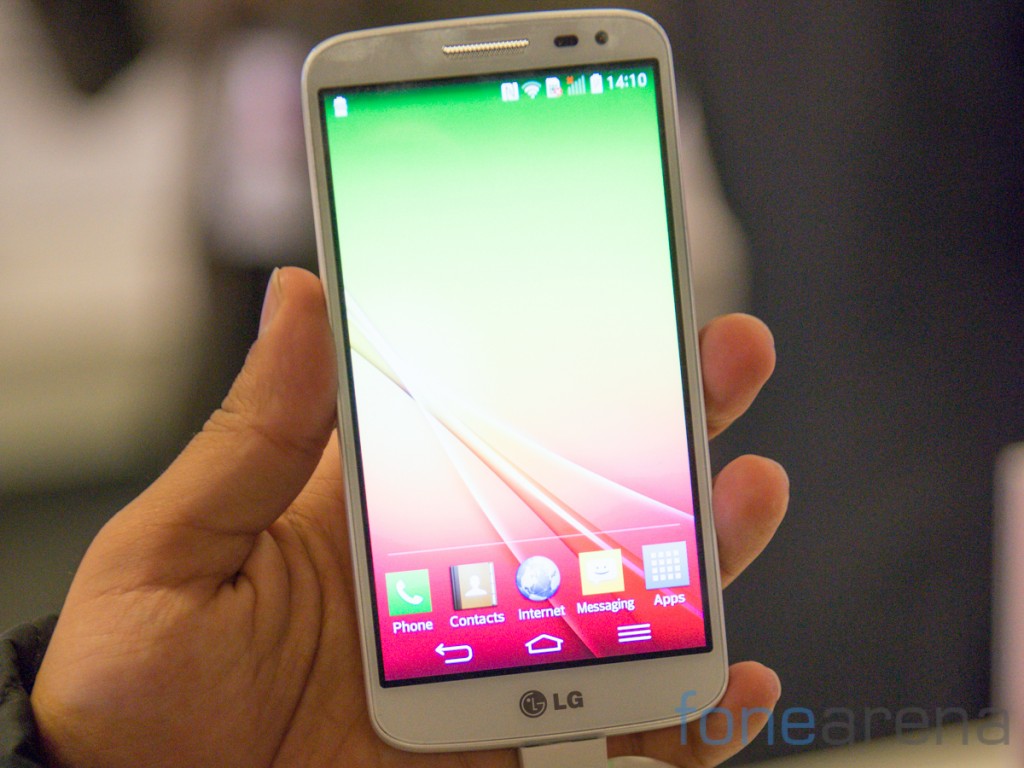 Keeping up with the fad of announcing not so mini versions of flagship devices is LG with the LG G2 Mini. The device sports a 4.7 inch display and we managed to spend some time with the handset here today at the Mobile World Congress. 
Video Hands On
httpv://youtu.be/fCdzWQvRhLQ
Specifications
4.7 inch display with 960×540 resolution
1.4Ghz Quad Core Snapdragon 400
1GB RAM
8MP camera
8GB storage, microSD card slot
2,440 mAh battery
Android 4.4.2
The back of the phone is made of a lightly textured material that feels pretty awesome in the hand. For what its worth, LG has gone for its rear button assembly here too that places the volume rocker and power button below the camera module. We're not huge fans of this arrangement and the placement in the smaller G2 mini made it all the more harder to reach the button in the first go.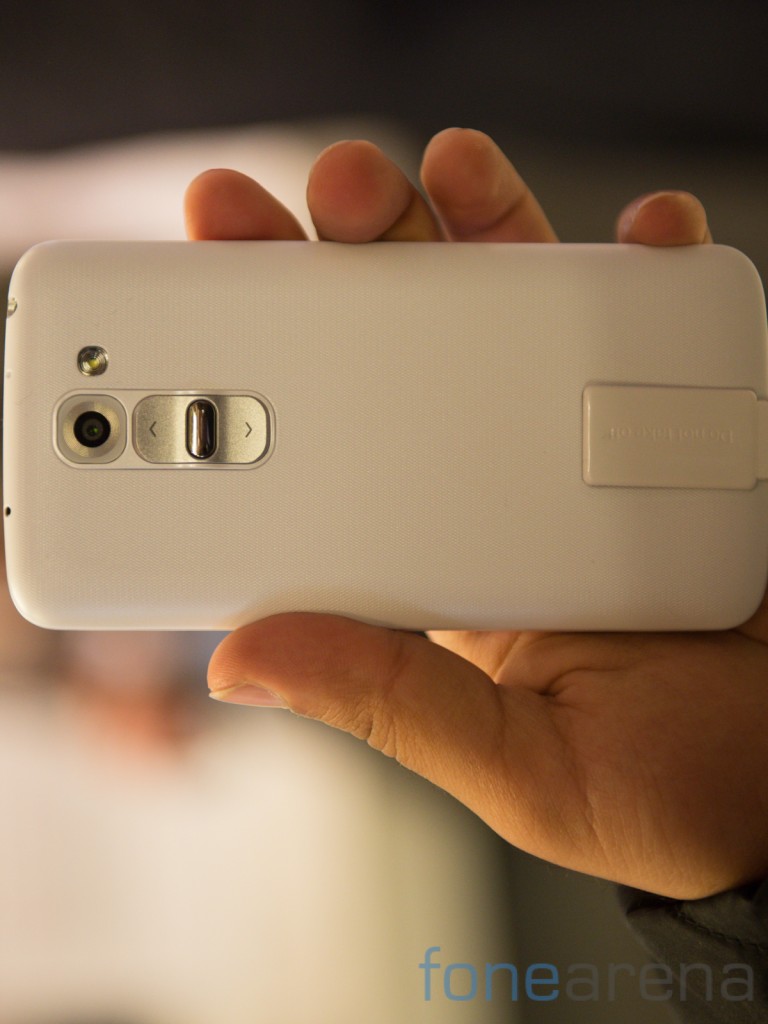 The sides of the phones are bereft of all buttons as they've been relocated to the back, below the camera. Unlike the G2 however this hasn't resulted in much of a size reduction. The materials too aren't quite as premium as the G2 keeping in mind the budget positioning.
Under the hood is a 1.4Ghz Snapdragon 400 processor and is mated with 1GB of RAM which might prove to be on the lower end of the spectrum given the heavy skin loaded up by LG. The built in 8GB of storage can be bumped using  a microSD card. The battery is a 2,440 mAh removable unit.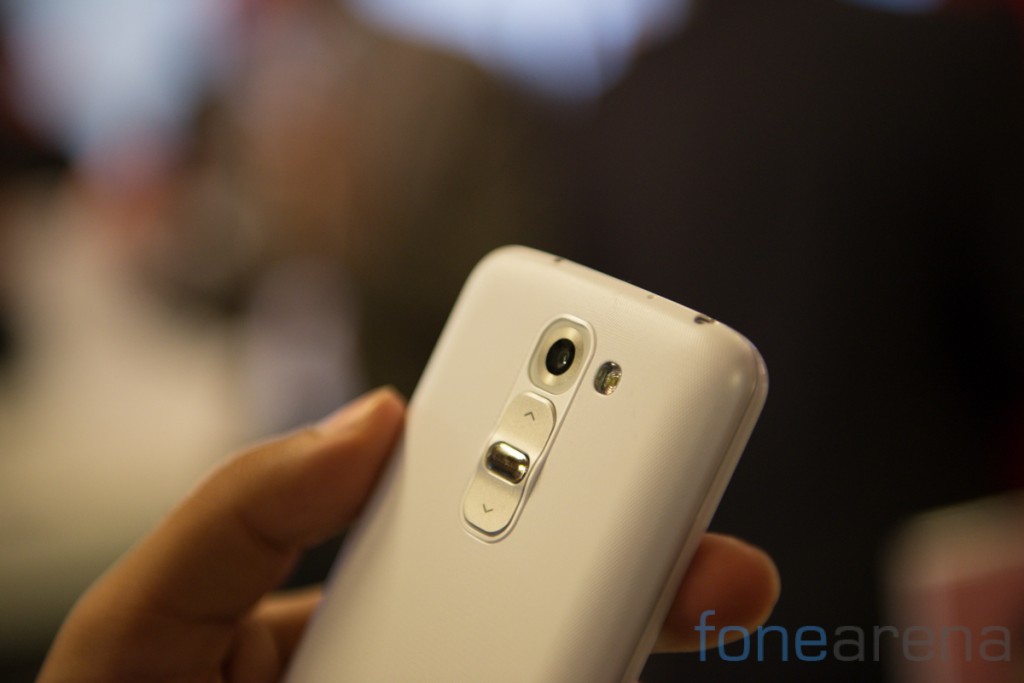 While its good to see that the phone ships with Android 4.4 on board, the heavy skin puts you off. LG's skin is extremely feature packed but quite lacking on aesthetics too. LG is touting a new KnockCode feature that allows you to tap patterns on the screen to unlock your device.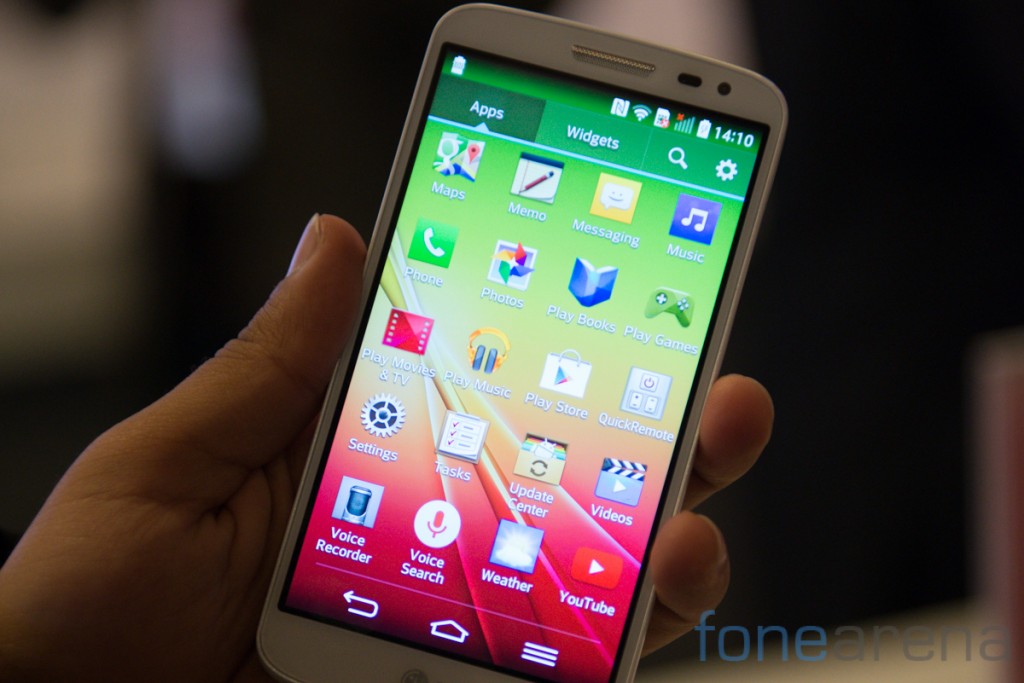 Expect to see the phone hit retail in March when it arrives in Russia. Following this, it'll be launched in Europe, Asia, LatAm and Middle East over the course of the year. All said and done, the phone felt fairly forgettable and we'd probably stick with the likes of the Moto G that provides a better experience without the bloat and is quite possibly cheaper too given that LG hasn't announced pricing yet.