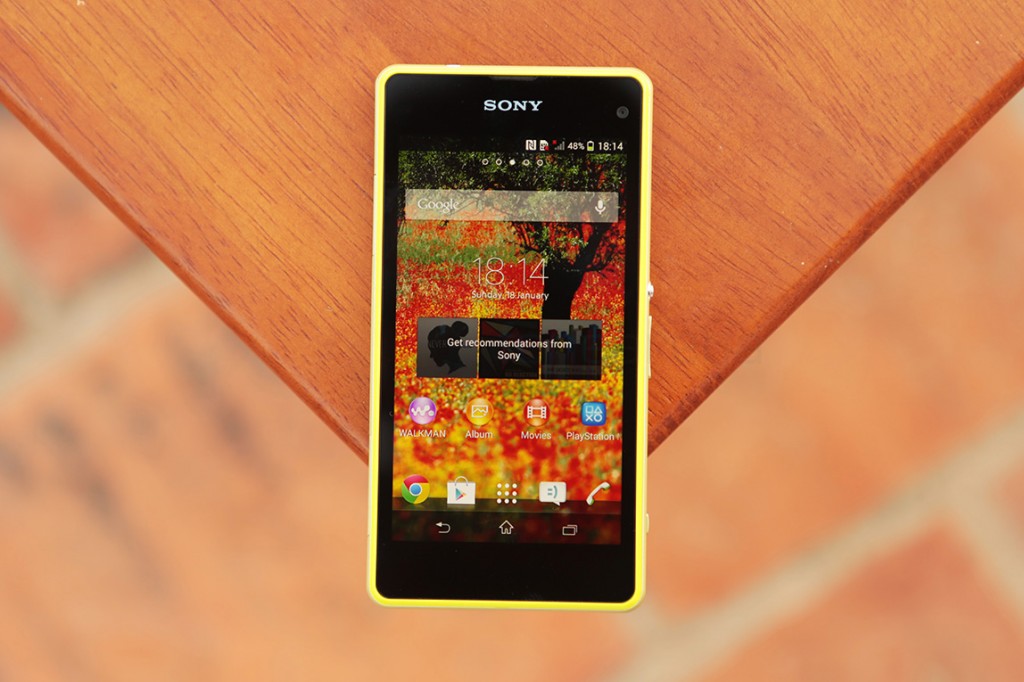 We had just unboxed the new Xperia Z1 Compact, Sony's latest "mini" flagship device that is as powerful as its big brother, the Xperia Z1. The Japanese had finally delivered what everyone wanted, a small screened device in today's standards, but with no compromise on power or features. With Snapdragon 800, 20.7 MP Sony camera with G Lens and Bionz sensor, a waterproof body in a design similar to the Z1, it checks all the marks for the best possible Android device with a smaller screen, unlike the ill performing "mini"s from Samsung or HTC. But that aside, the Z1 compact also looks really good, with a colourful lime coloured outer shell in the variant we got, so to showcase the device before our review, here is a photo gallery and walkthrough of the Sony Xperia Z1 Compact.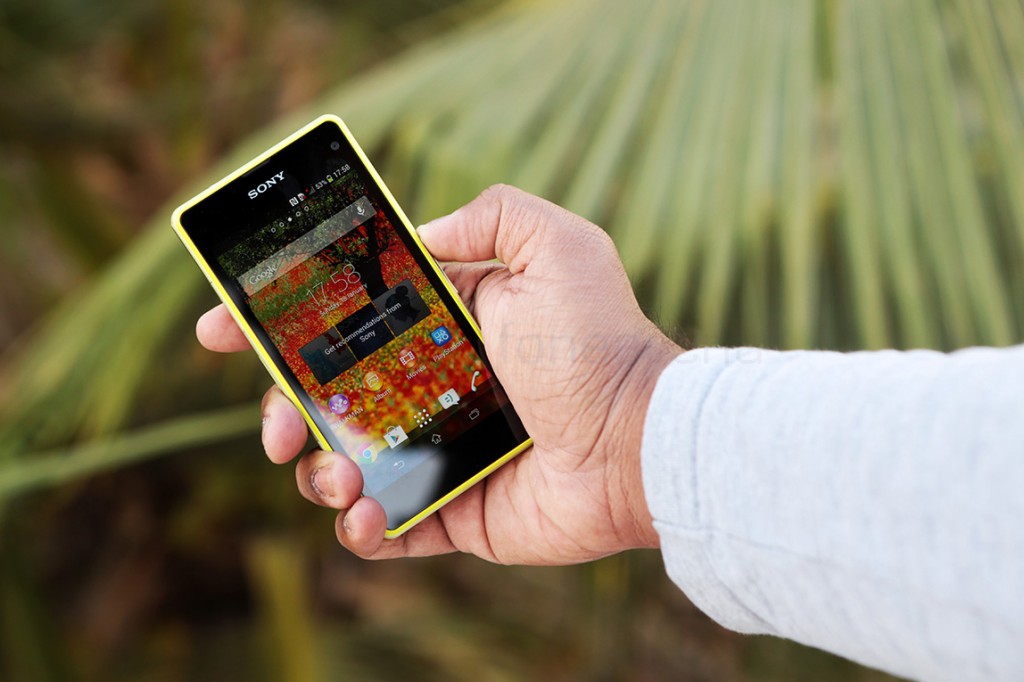 To get a sense of the size of the device, the Z1 compact is really…. compact. It fits well in the hands and doesn't slide off like the Z1.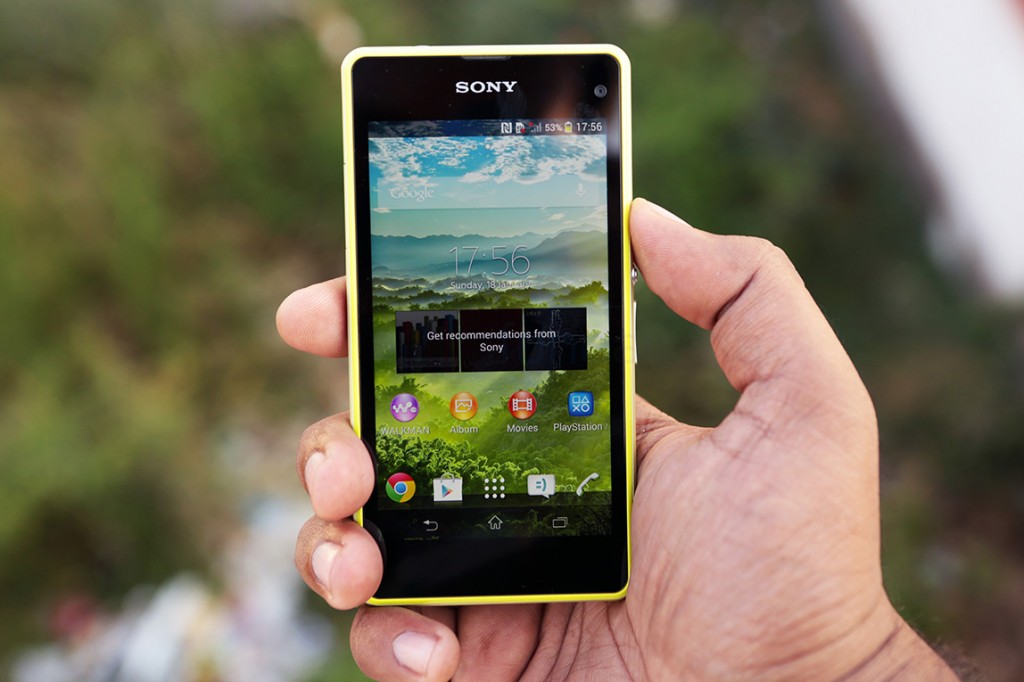 The display is a 4.3 inch 720p unit with Sony's Triluminous technology for better clarity and XReality for enhanced picture and movie quality. While the display has great viewing angles, colour reproduction and crispness, the brightness and outdoor visibility could be better.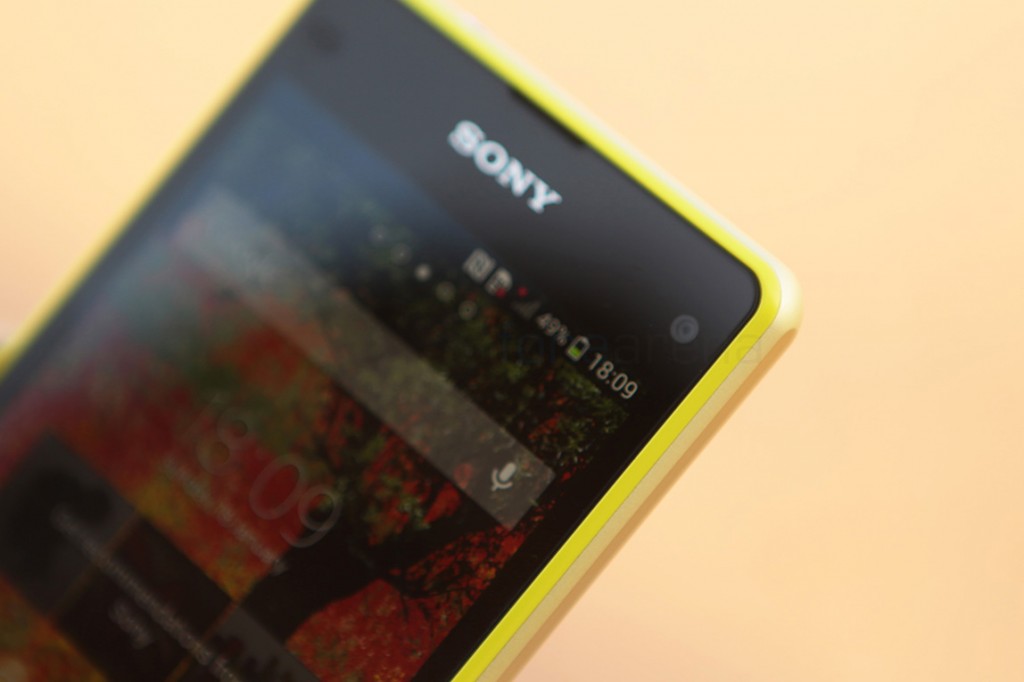 The 2.2 MP front facing camera sits on the top right of the phone.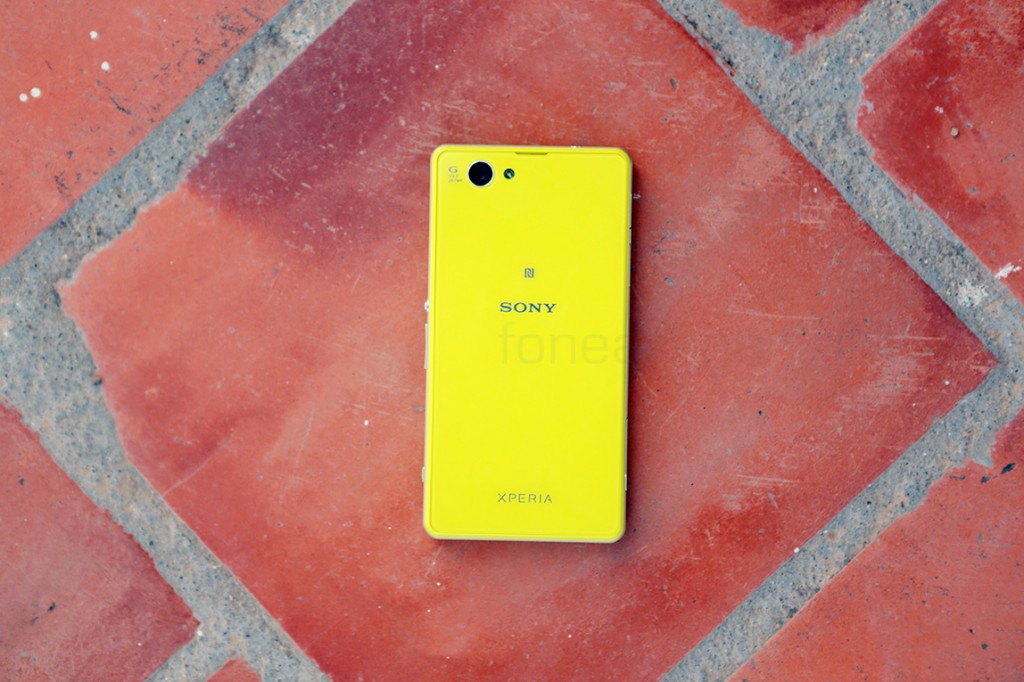 The back is fully covered in glass and the colour shines through here.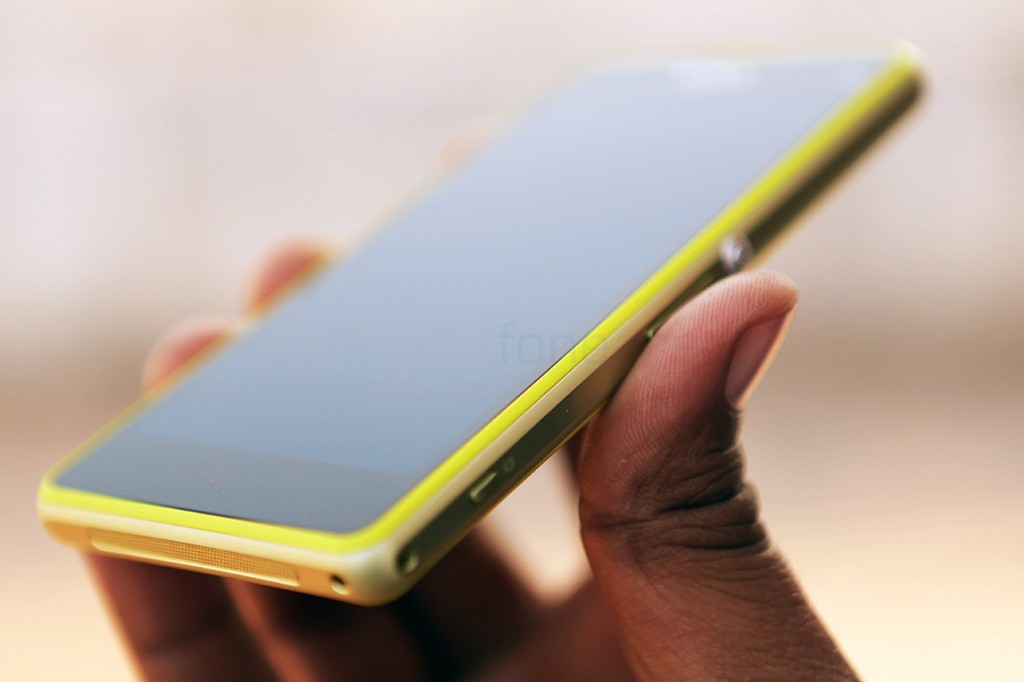 The colour comes over to the front too, with a plastic rim around the display, showing the vibrant Lime off.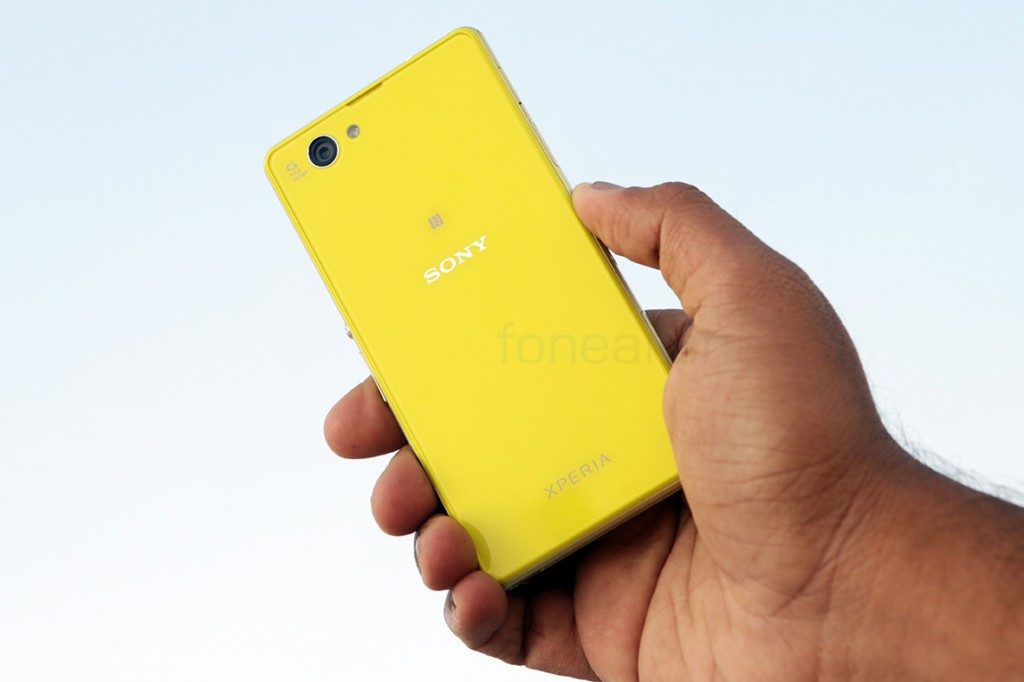 The back, made of glass, just like the Z1, has a shiny Sony logo with a NFC icon and the Xperia logo on the top and bottom of it respectively.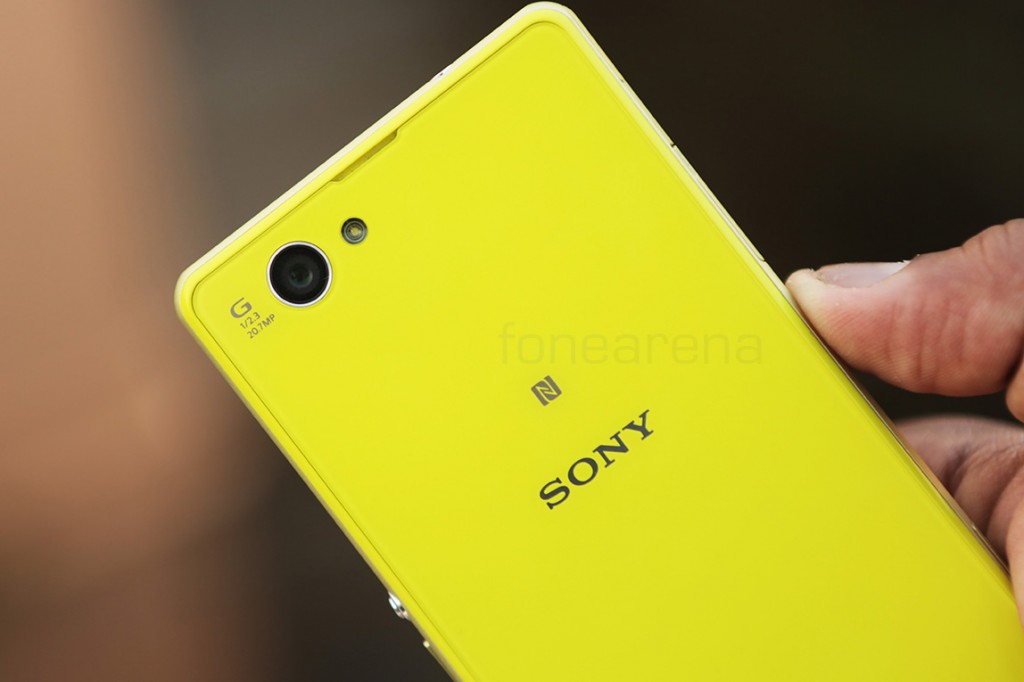 Here's the 20.7 MP Sony camera with the EXMOR RS sensor measuring at 1/2.3″. There is also a single LED flash besides it, and the opening at the top is for the secondary microphone.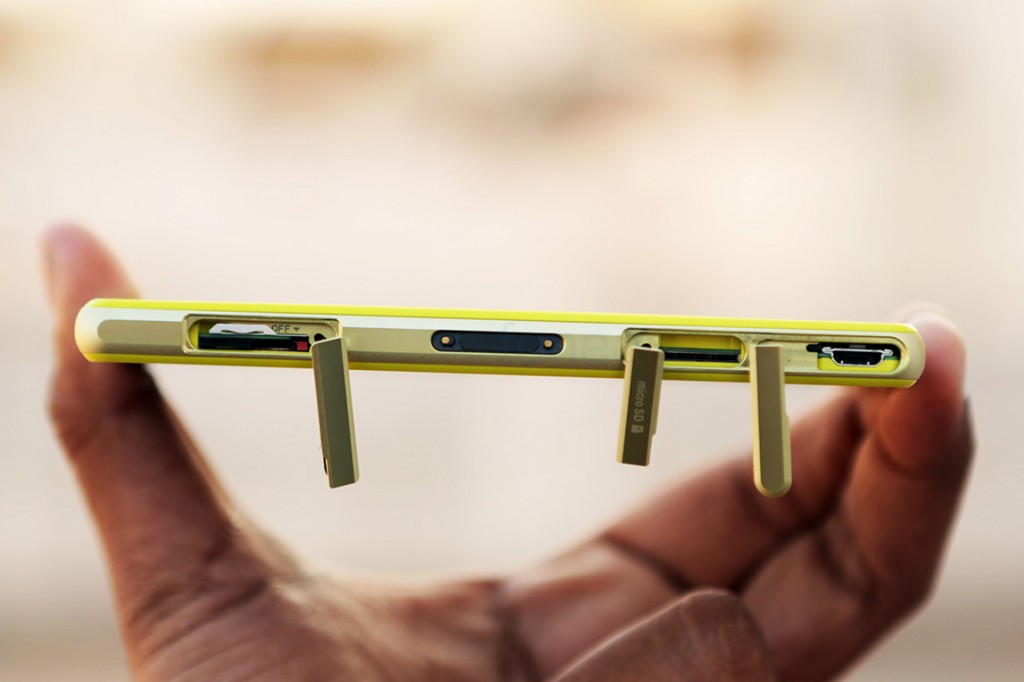 The left side of the phone has all the ports and connectivity options, like a SIM card slot, a micro SD, dock connector and the micro USB port. All on the same side, but all are usually covered by the waterproof flap.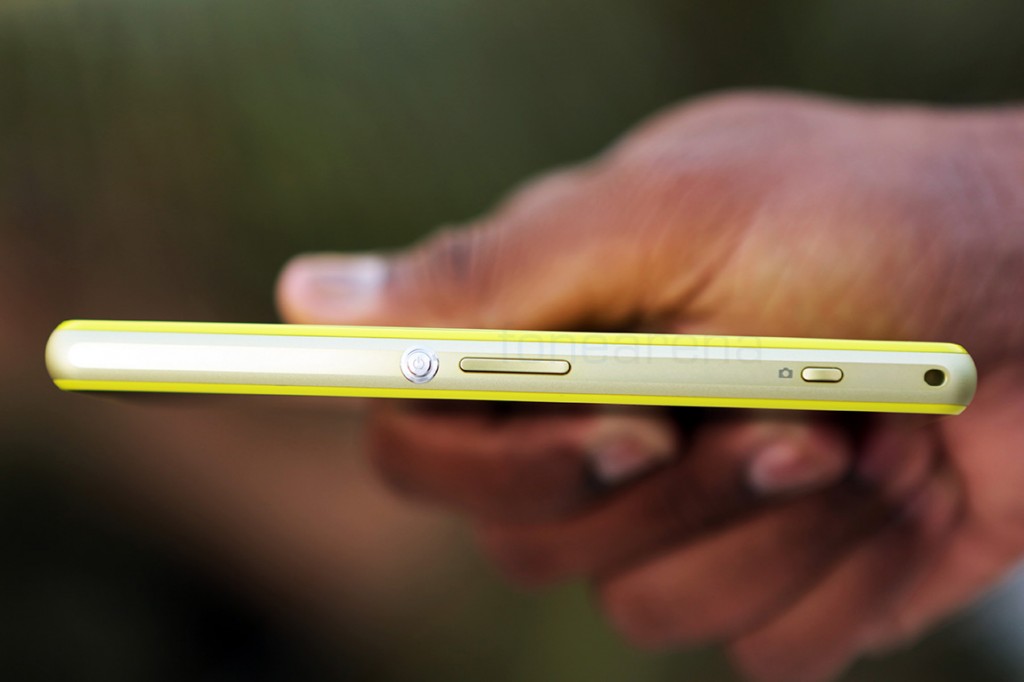 The controls are located on the right, with the power button in the middle, the volume rocker just above and the two stage camera button right below. Even lower is the lanyard hole.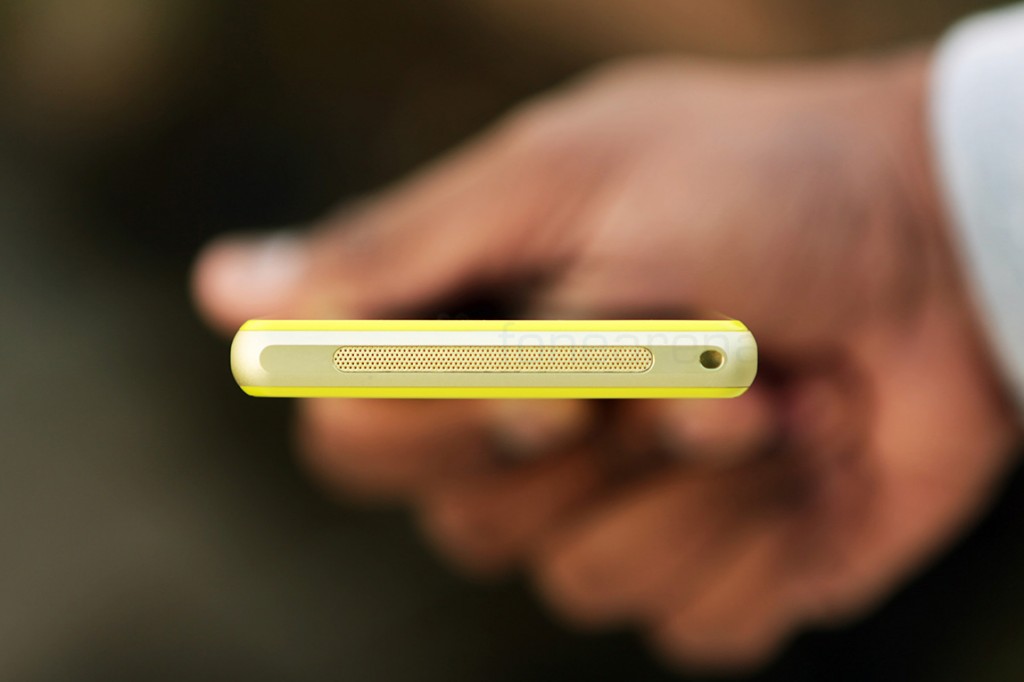 The bottom houses the large grille for the loudspeaker and you can also notice the other end of the lanyard hole. The top houses the water proof 3.5 mm jack, but here's another photo of the Z1 compact along with other phones for a size comparison –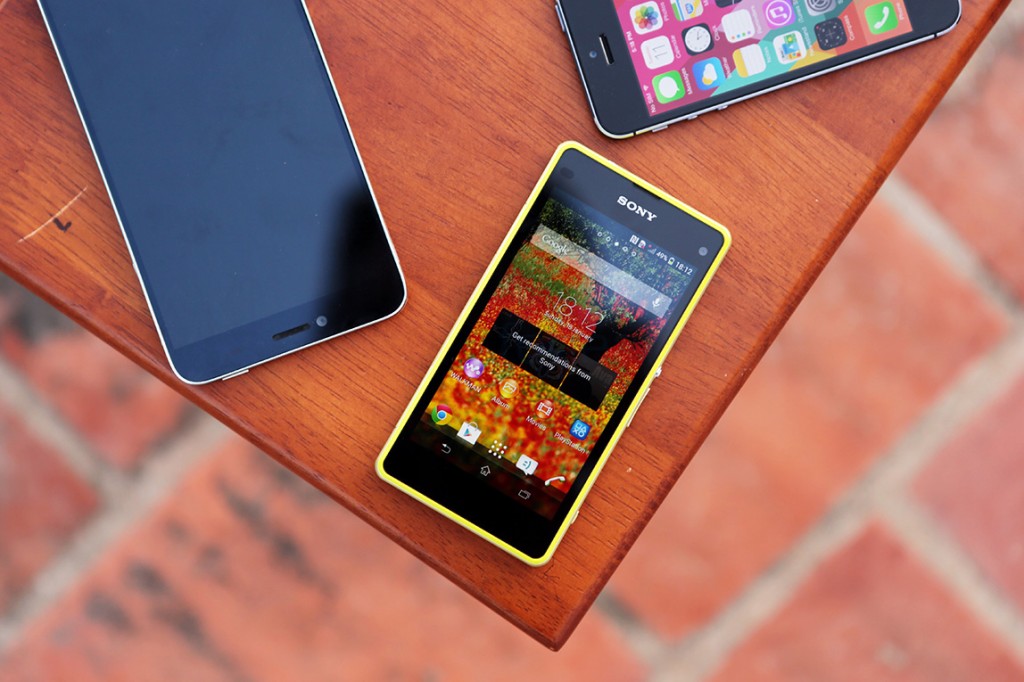 More photos of the Sony Xperia Z1 compact –