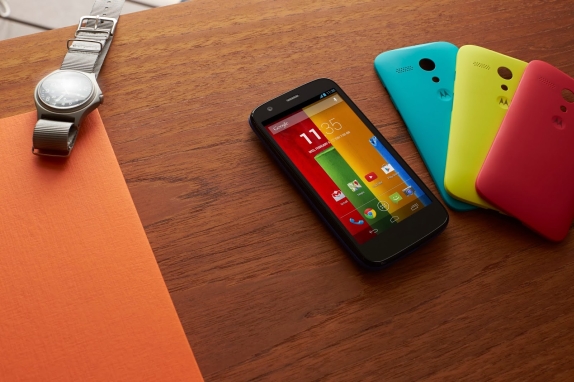 The Motorola Moto G had landed in India after a lot of anticipation. Moto made a splash with a brilliant pricing strategy, but for a company that is re-entering a long forgotten market, distribution has so far been a nightmare. With an exclusive arrangement with Flipkart, one of the leading e-retailers in India, Motorola set out to serve the Indian market by providing 8 GB and 16 GB versions of the Moto G through a single channel. The device would not be available in stores or any other e-retailer, so it created a mad rush which Motorola or Flipkart could and should have expected. With orders opening at 12:00 on the 6th of February, both the models sold out in less than an hour, leaving many prospective buyers frustrated.
Some woke up the next day to still find it "Out of stock" for both the variants, with Flipkart and Motorola frantically adding supplies to meet demand. Stocks were made available at 12:00 p.m on the same day and some of the buyers were able to buy it, but the 16 GB version still went out of stock in an hour, leaving only the 8 GB version in stock. But it got worse for some, even after their orders went through.
People who ordered it on day 2, after the 16 GB stocks opened up for a while, started receiving mails that their shipments were either returned, or delayed by 7 more days. This was applicable to people who had ordered with 1-day shipping, who got their extra money back but had to wait for 7 more days. A user named "Manik Karol" posted on Flipkart saying –
I ordered this phone on Flipkart and paid Extra charged for 1 day delivery . The payment was confirmed and the order was Completed . 3 hours later I just get an email from Flipkart that the order is Delayed by 7 Days.
Another user had faced the same issue, stating –
Hi luckily managed to place an order for the 16gb version today.. paid 90 bucks extra to get it delived using flipkart's "in-day delivery". I get a mail informing me the sellers inability to deliver it the next day and they have extended my delivery by 7 days!!!!
This has led to the change of the Moto G's current status of the 16 GB variant on Flipkart from "Buy now!" to "Reserve now" which promises shipping in 10-20 days.

We reached out to Motorola's VP of Product Management Punit soni regarding the current situation and he said –
We are very excited about how well Moto G has performed in the Indian market. It further validates our belief that we have built an exceptional phone and offered it at an even more exceptional price!
Motorola is actively working with Flipkart to meet the high demand. Our teams are working together constantly to ensure there is no outage. I think we have largely succeeded here since if you go to Flipkart.com, you can easily find both variants of Moto G now.
It's really weird that Motorola has chosen a single distribution channel this time, which is struggling to keep up with the obvious high demand that the Moto G. Sure, Motorola would be happy about it, but satisfying the demand would be much better for them, we believe. As expected, Flipkart and Motorola are indeed trying to meet the demand by increasing the supply as the latest tweet from their support team indicates –
[HTML1]
But what can Flipkart do for Moto G customers from places where it cannot reach?
[HTML2]
This remains to be seen. Anyways, what has been your experience? Are you facing a delay? Did you shipment get returned after the order? Let us know in the comments section below.
Source Flipkart