Samsung Ativ S was Samsung's first Windows Phone 8 device and it barely saw the launch because of various problems. Many thought Samsung was out of the Windows Phone business as there were no devices, but things are about to change. Samsung is preparing a Full HD high end smartphone running on Windows Phone 8.1 for Verizon.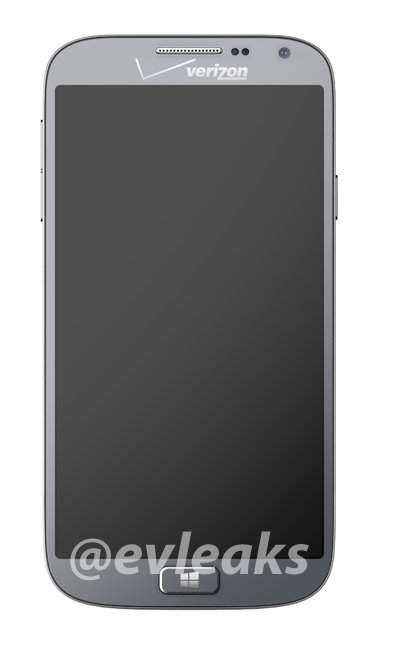 There were earlier leaks regarding this Samsung WP device that was headed to Verizon and today, popular Twitter leakster @evleaks has tweeted a photo of this Samsung SM-W750V which goes by the codename "Huron". Evleaks is usually on target when it comes to leaks.
Judging by the image, the design of Samsung SM-W750V is strikingly close to Samsung Galaxy S4 except that the home button is a little thicker because of the presence of Windows logo. The display is rumored to be a 5inch Full HD 1080p display. The current Windows Phone ecosystem is dominated by Nokia as it is the only company that produces exclusive Windows Phones and with the Samsung SM-W750V, Samsung hopes to get a pie of the Windows Phone market.