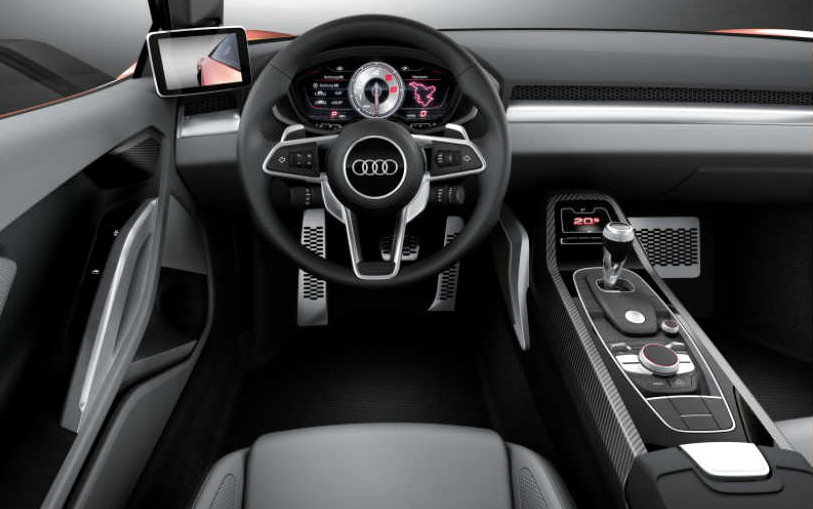 Apple introduced iOS in the car back in June 2013 for iPhone screen mirroring on compatible in-car displays. Google would partner with Audi to develop in-car entertainment and information systems based on Android, reports WSJ. The partnership is expected to be announced at the CES 2014 in Las Vegas next week. Audi is also expected to demonstrate new technologies that allow cars to drive themselves in certain situations and for short periods, and is expected to announce the roadmap of new models that would arrive in the next four or five years, the report adds.
According Consumer Electronics Association (CEA), forecasts sales of factory-installed vehicle technologies will increase by nearly 20 percent in 2014 to $11 billion. Implementation of new technologies in cars with tech giants such as Google would make integration of smart devices in your cars easier. These companies are also expected to announce partnerships with other automotive and tech companies, such as Nvidia to establish the importance of Android in future vehicles.
9 automotive manufacturers including Audi, BMW, Chrysler, Ford, General Motors, Kia, Mazda, Mercedes and Toyota will showcase their latest technologies at the at the upcoming 2014 International Consumer Electronics show. Rupert Stadler, chairman of the board of management, Audi AG, will deliver keynote address at 8:30 p.m. (PT) on Monday, January 6 and Audi Night at CES will follow from 9:30 to 11:30 p.m (PT).