We recently brought you the unboxing of Jolla company's first smartphone which was also called as Jolla. Today we are bringing you the photo gallery of this interesting smartphone. The Jolla smartphone is the first device to run on Sailfish OS. The specifications of the Jolla smartphone are quite mid-range especially when compared with the powerful Android competitors.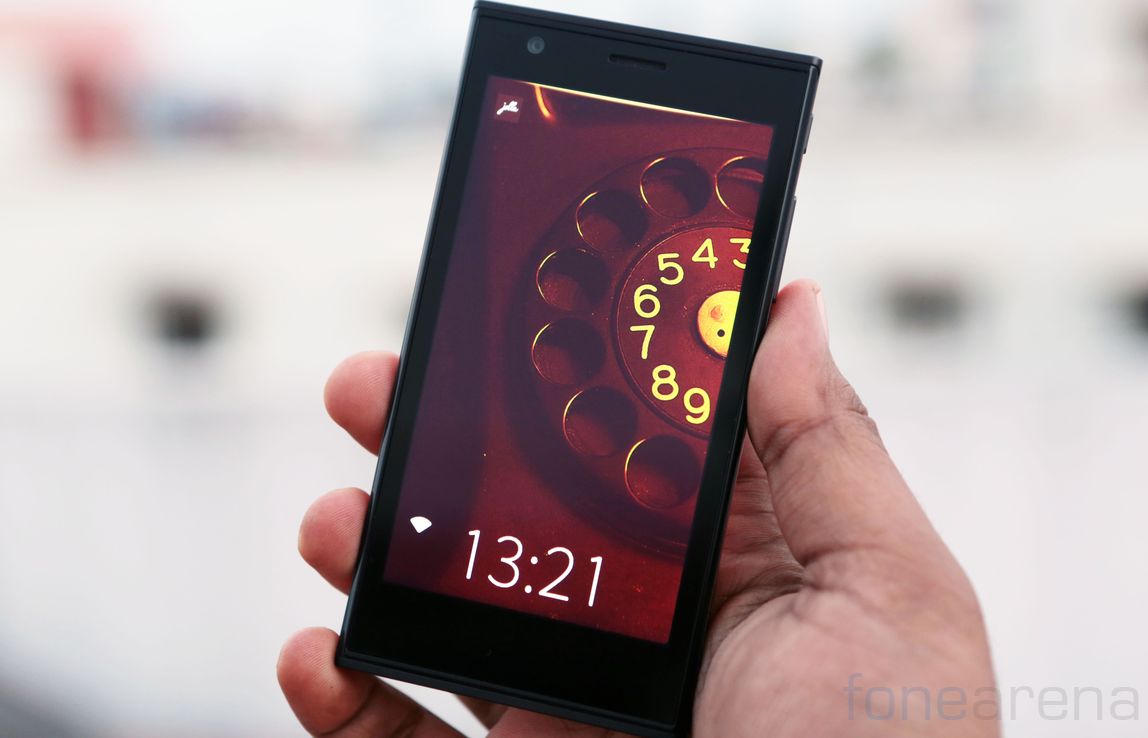 For a quick overview about the specifications about the Jolla smartphone, you can check out the highlights below
Jolla original design with ample 4.5" Estrade display
Dual core Snapdragon 400 SoC and 4G
16GB + microSD | 1GB RAM
8MP AF camera and 2MP front facing camera
User-replaceable battery
The Other Half
Gesture based Sailfish OS
Android™ app compliant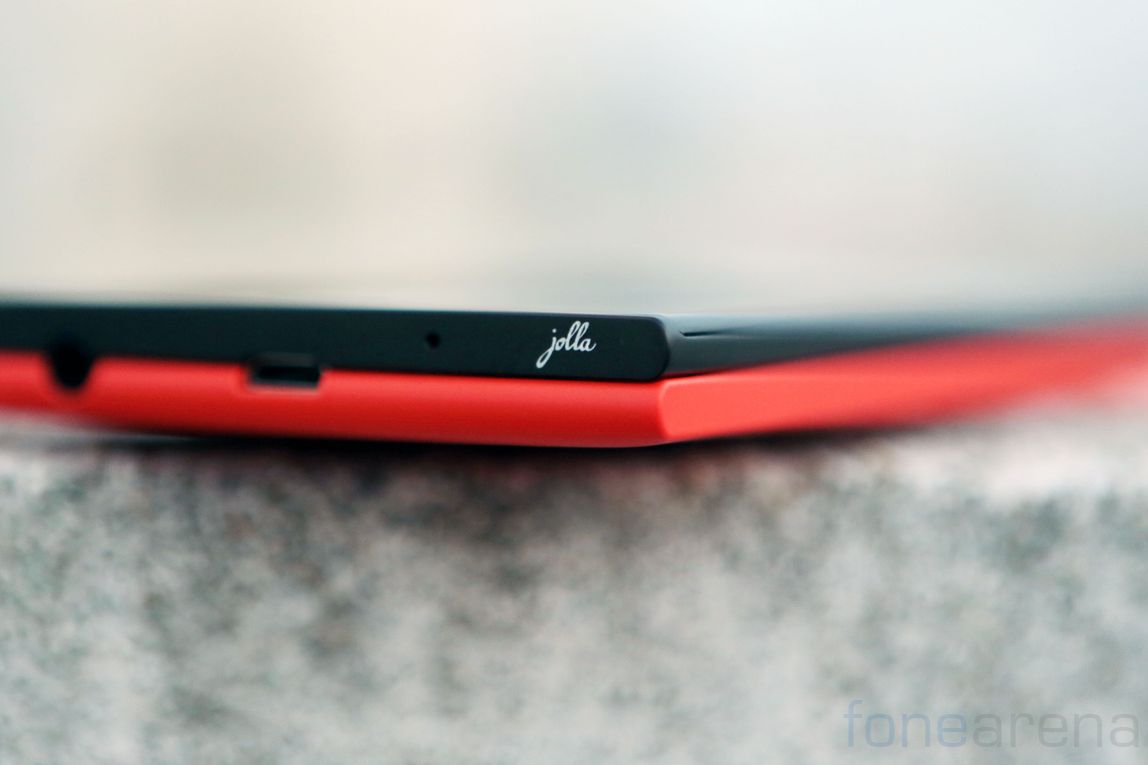 The specifications of the device are not its key feature. The design language and the software it runs(Sailfish OS) are the talking points of the device. The Jolla smartphone follows a pretty unique design and looks like two halves have been merged to form a single unit. Jolla phone comes with a removable back cover which is referred to as The Other Half and it is interchangeable. Since we were one of the first to pre-order the device, the folks at Jolla company were kind enough to send a interchangeable back cover that has the words "The First One" etched on it.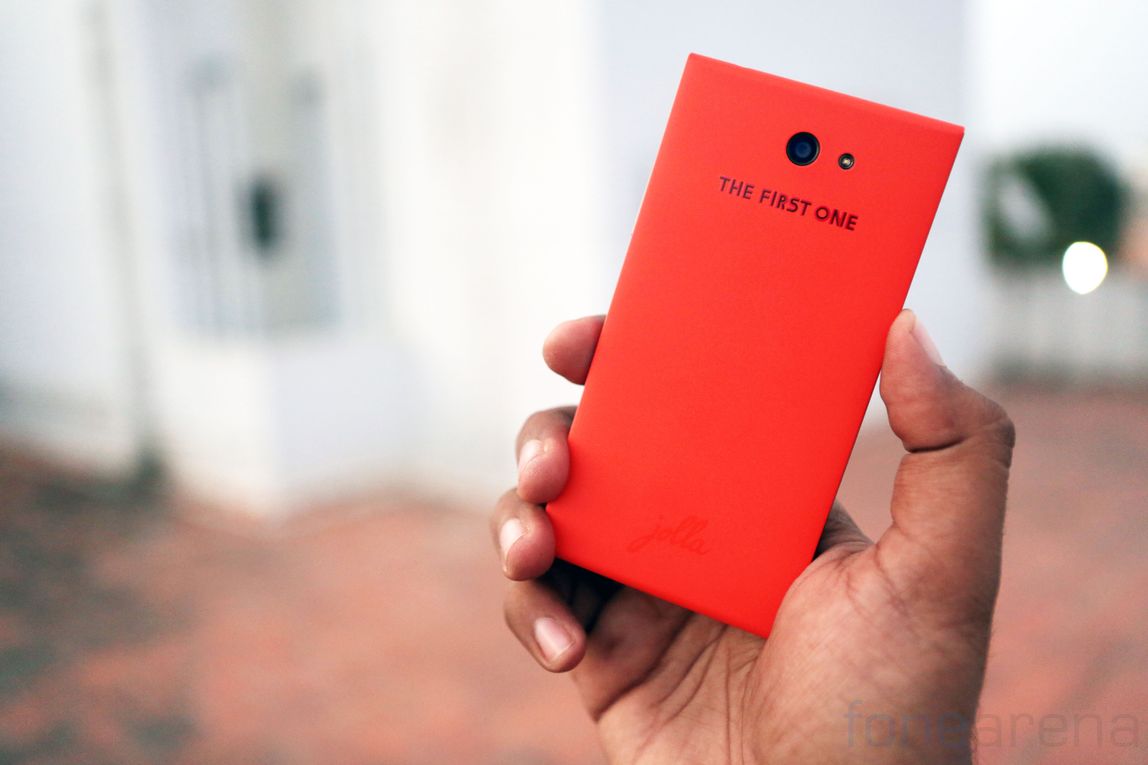 The device looks quite interesting and feels solid to hold on to. Do check out the photo gallery below and let us know what you think.