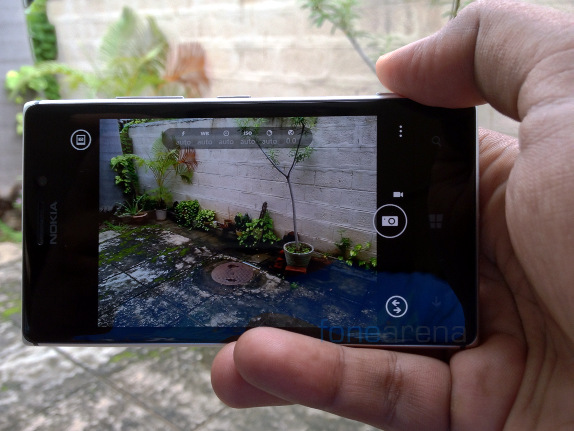 Nokia Camera, earlier known as the Nokia Pro Camera, is now available for all the Lumia devices such as – Lumia 520, Lumia 521, Lumia 620, Lumia 625, Lumia 720, Lumia 810, Lumia 820, and Lumia 822. Previously available only for the PureView devices like the Lumia 920/8/5, 1020 and the 1520, the full featured Nokia Camera app enabled complete control of exposure and other parameters like White Balance and focus. It was a step ahead of any other default camera app on other platforms and was the only app taking advantage of the huge 41 MP sensor on the Nokia Lumia 1020. It is now available for all the other Lumia devices, as promised, which means 95% of the Windows Phones in the market will have one of the best camera UIs around to take photos with.
The app is available in Beta and one can download it after signing up for the trial at Nokia Betalabs.
With this beta you will also get frequent updates with the latest features and improvements, but there could be bugs.
The Nokia Camera app was already in beta, but this update enables support for all the other Lumia devices. The requirements of this update is that the phone should run Nokia Lumia Amber update or above. The GDR3+Amber update started rolling out for all Lumia devices a couple of months back but in case you've not got it yet, there's no other option than to wait. In case you are wondering what this camera app is all about, here's a demo of it on the Nokia Lumia 925 –
httpv://www.youtube.com/watch?v=tCw1v1gnVrY
Source Nokia BetaLabs