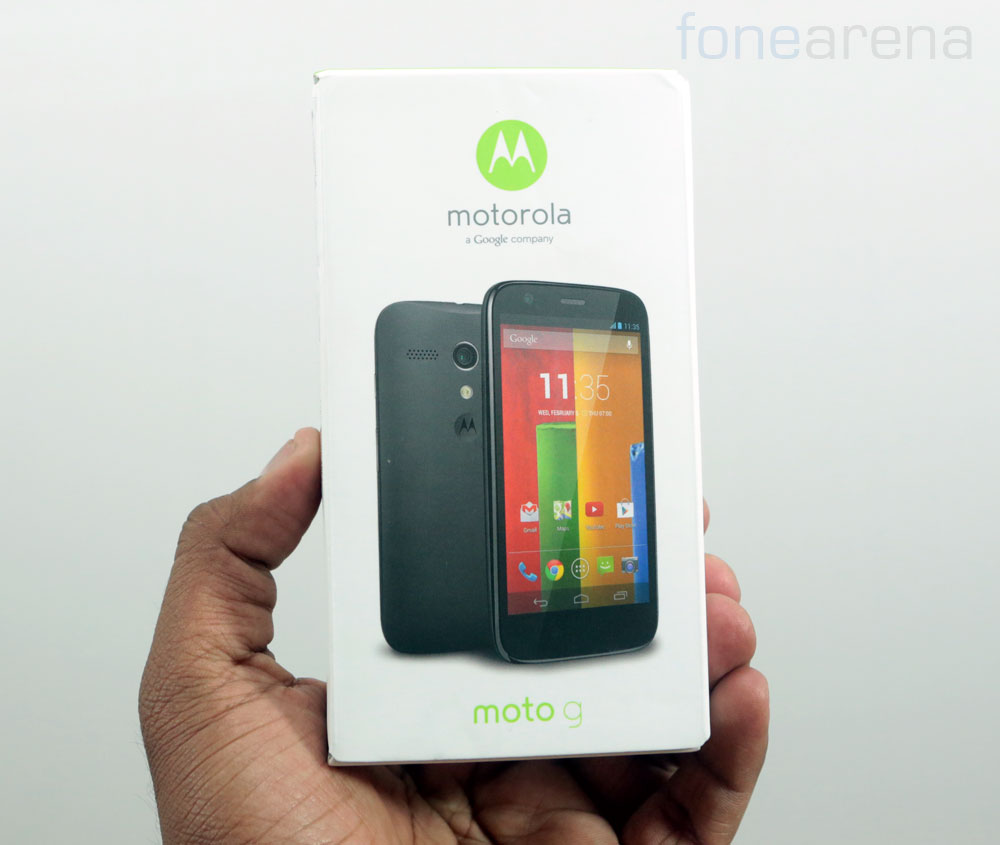 We got you an exclusive first look at the Moto G from London and now we have the Motorola Moto G Unboxing on FoneArena. The  handset is a very affordable handset with some interesting specs and is actually a stripped down version of the MotoX smartphone. The Moto G features a 4.5 inch 720p display and is powered by a Qualcomm Snapdragon 400 processor. The phone would be sold in 8GB and 16GB capacities and the actual user accessible space might be a little lesser.It ships with Android 4.3 at launch but the company is promising an update to Android 4.4 KitKat soon. The most attractive feature of the MotoG is the $179 price for the 8GB model in the US (135 GBP in the UK). It is currently on sale in the UK and coming soon to US and India in 2014.
Watch the rather short video of the MotoG retail package getting the unboxing treatment, to be honest it is a pretty small package.
httpv://www.youtube.com/watch?v=E_Ha4RD3cG0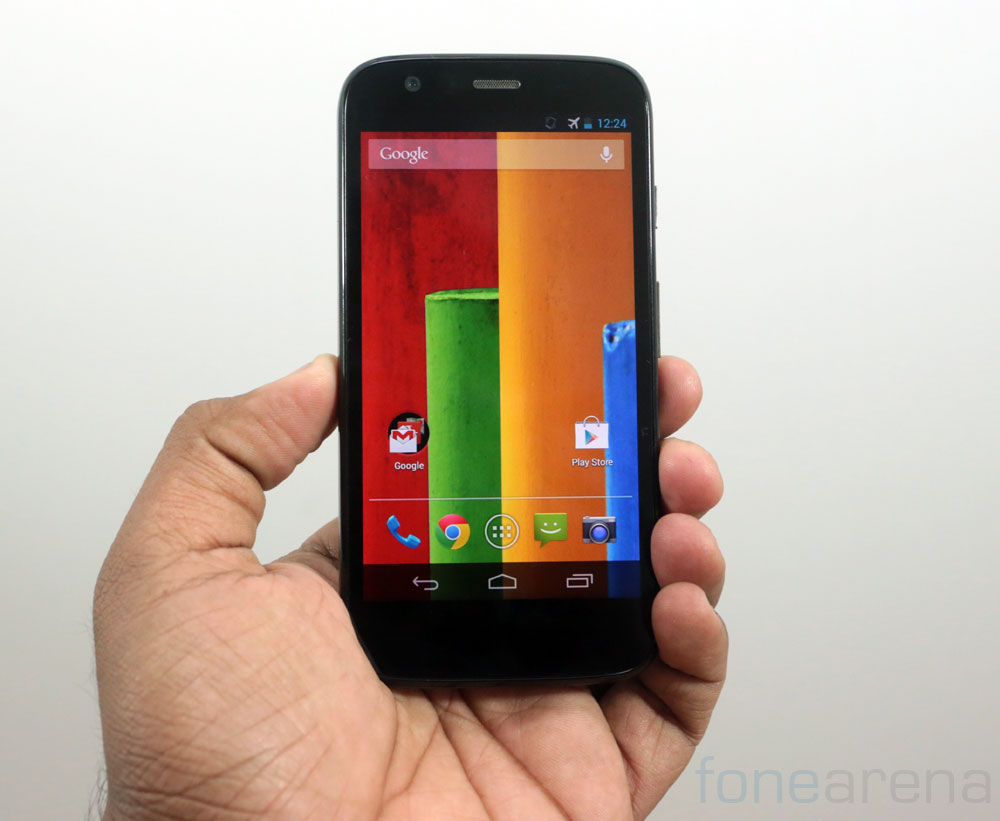 Box Contents
Considering the fact that is a phone which is sold without a contract and completely unlocked for just $179 I would not mind if they gave me the phone is just a small white box. That is what the company has actually done. No wall adapter and no earphones. Just a decent microUSB cable and the getting started guide and regulatory information.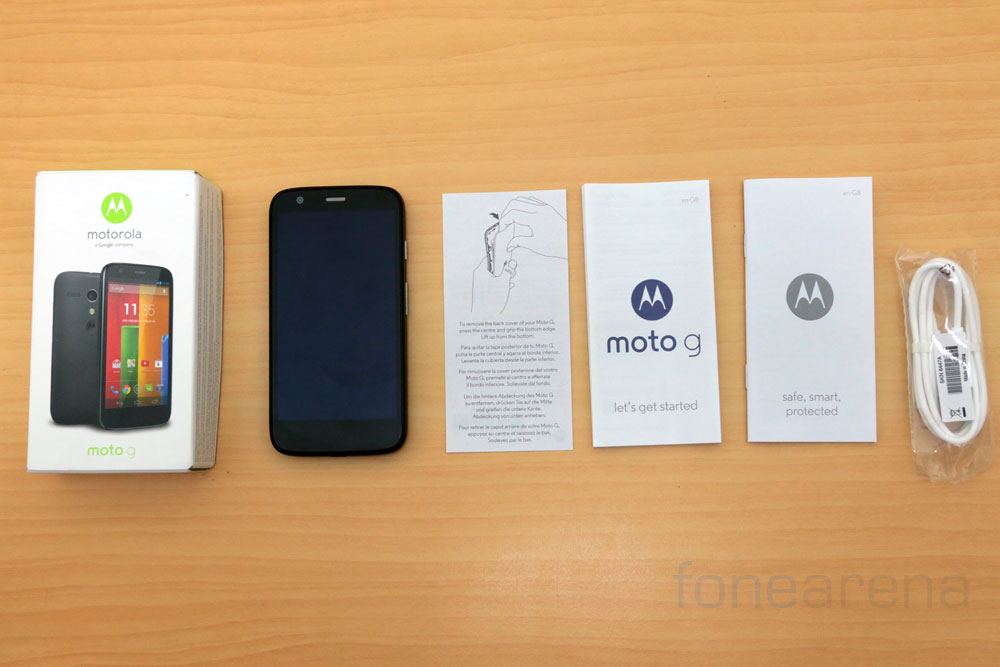 The back cover might be a little tricky to open and Motorola has included a flyer just for instructions on how to open the back cover and get access to the microSIM card.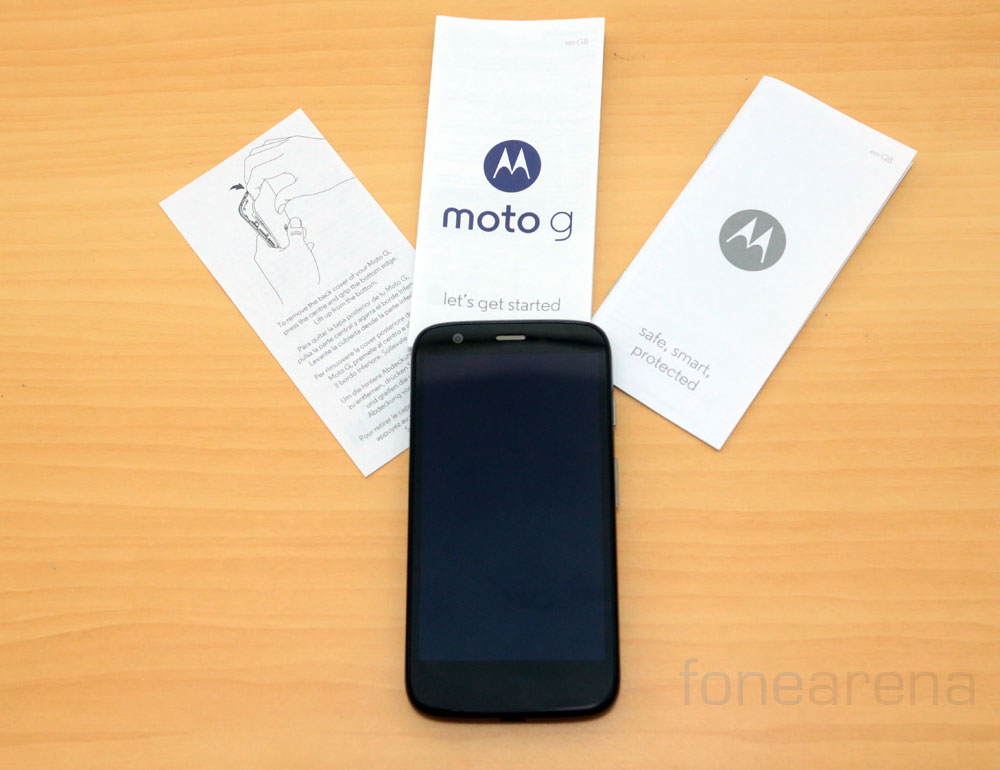 We are going to be comparing the MotoG to several other similarly priced Android phones and smartphones. Do ask us anything you want to know about the Moto G.