The tablet market is peculiar. It started out with a form factor of the iPad with 9.7 inches of screen real estate, and then suddenly, small tablets were all the rage, with the Kindle Fire and the Nexus 7 kickstarting the now popular form factor for tablets. Apple had to follow suit of course, with the iPad mini, and even if they wouldn't want to admit, it has definitely cannibalized the bigger iPad, as noted by the falling ASPs. It is telling that the price alone wasn't the reason(Nexus 10 is cheap too) for this form factor's success, although it played a huge role.
Microsoft was a late entrant to this market. Windows 8 was supposed to take it by storm, but with a UI focused on landscape use, 10 inch tablets entered the space and they were met with little to no interest. It is also due to the lack of interest in this big widescreen form factor, as noted earlier. Out came Windows 8.1 with much better portrait support, better snap modes with no resolution dependencies and now, we finally have a whole range of 8 inch Windows tablets from several OEMs, with surprisingly affordable price tags. One of them, which really caught our eye, was the Dell Venue 8 Pro. Armed with the new x86 Intel Atom BayTrail processor, full blown Windows 8.1 and a price tag of 299$ for the base version, is Dell Venue 8 Pro THE small tablet you deserve? Lets find out in our in depth review.
httpv://www.youtube.com/watch?v=QKoVKmTrMsk
Unboxing
The Dell Venue 8 Pro we have is the 32 GB WiFi only version, which retails for 299$ in the US. The box comes with nothing other than the micro USB cable and the 10W charger. It is recommended that you use this specific charger as we have found the tablet to charge faster with this. Here's a good look at the box, its contents and the Dell Venue 8 Pro's hardware –
httpv://www.youtube.com/watch?v=KTl2Z5D_xz8
Check out our detailed unboxing and first impressions in case you missed earlier.
Design, Build and Ergonomics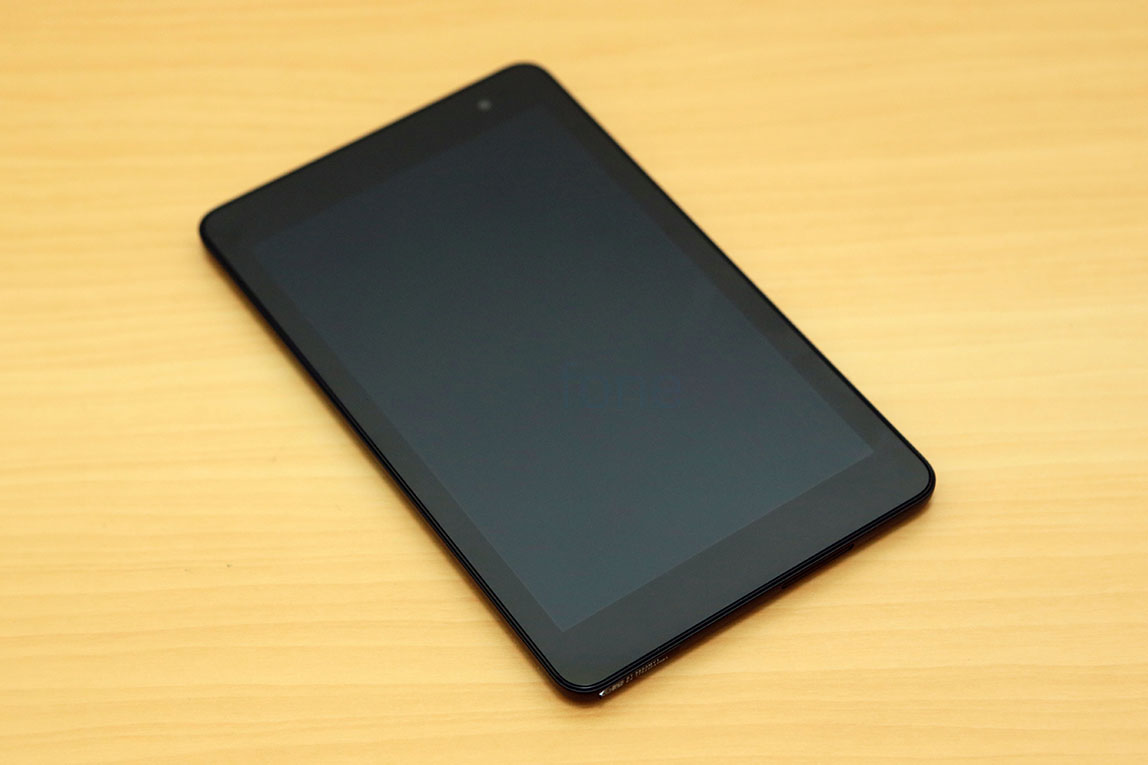 The Dell XPS 10 from last year was one of those well designed and well built Windows RT tablets, and it's great to see them continuing the tradition this year, with the Dell Venue 8 Pro. No, this is not some crazy new design with a metallic build like the Surface, but it is the familiar look and feel that you'd expect from a PC manufacturer. The rounded edges, the all glass front and the metallic buttons remind us of the Blackberry Playbook, and similarly, Dell is going for that conservative look that fits right in with the enterprise crowd.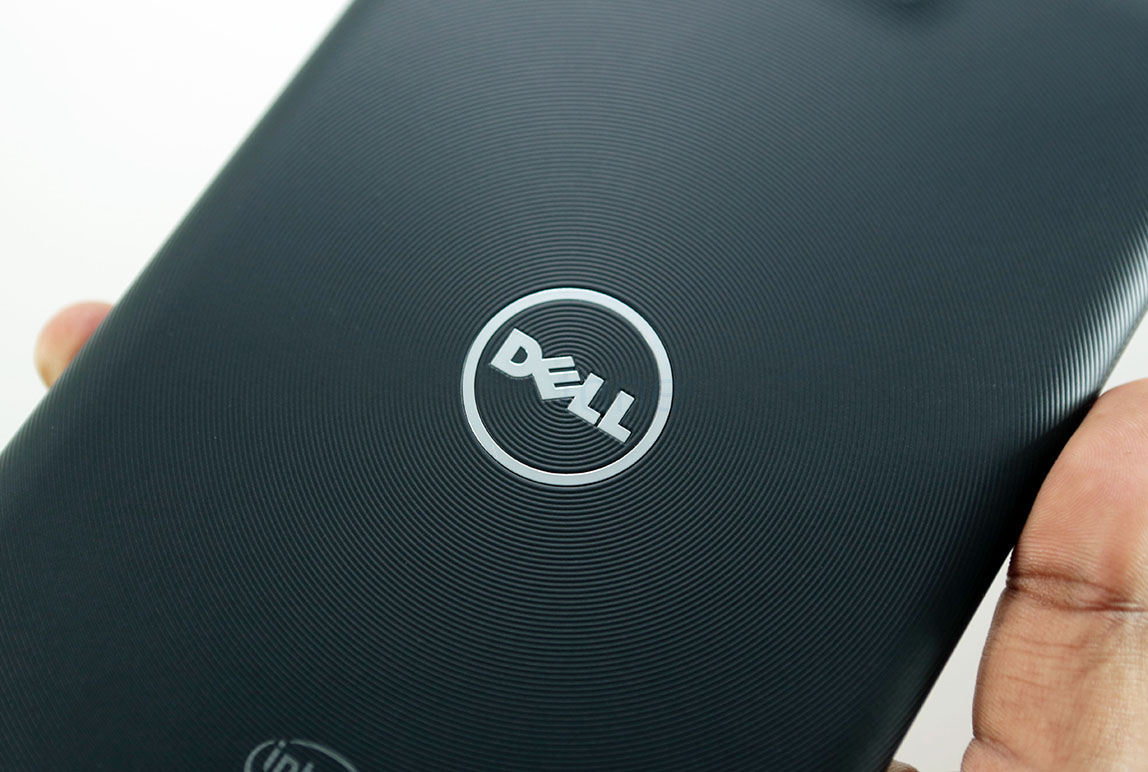 The back of the tablet is made of soft touch plastic. It has concentric circles around the Dell logo that improve the grip and along with the slightly curved edges, make the tablet great to hold in one hand. The metallic buttons for power, volume and start feel well made, but with perfect cuts for the slots and the speakers, the Venue 8 Pro does well to hide the fact that it is a cheap device. We can't help but appreciate the build quality, as we had set our expectations quite low, having seen devices like the Acer Iconia W3.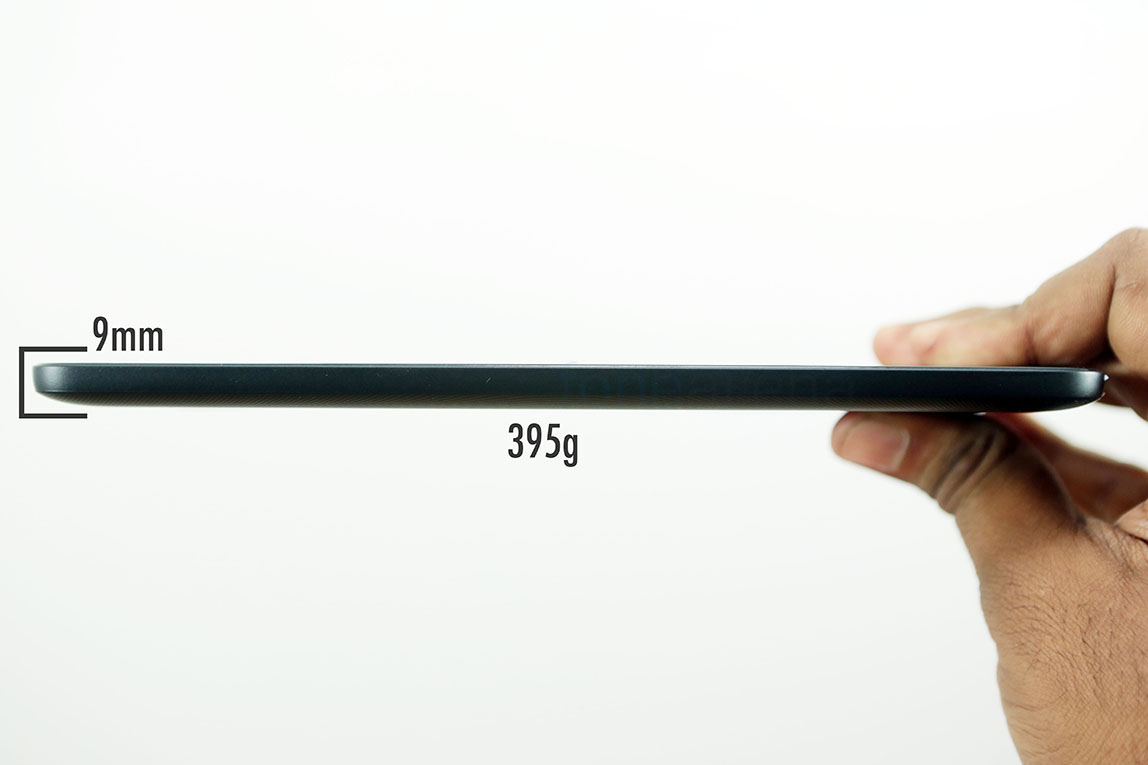 The Venue 8 Pro is 9mm thick and weighs just 395g. That's just 90g heavier than the iPad mini, which is easily one of the lightest tablets around. At 9 mm of thickness, the Venue 8 Pro is also one of the thinnest Windows tablets in the market, especially among the ones that run full Windows. Both these factors contribute to a great portrait one-handed experience. Thanks to longer bezels above and below the display, the landscape usage is even more comfortable.
The 16:10 screen, the thin and light build, and the curved corners makes the Dell Venue 8 Pro perfect for portrait one-handed consumption use cases like reading and surfing the web. Overall, the Dell Venue 8 Pro is a surprisingly well built tablet, and is probably one of the most comfortable 8 inch devices we have ever tested. But there's more to its hardware than this, let us walk you through the device.
Hardware Walkthrough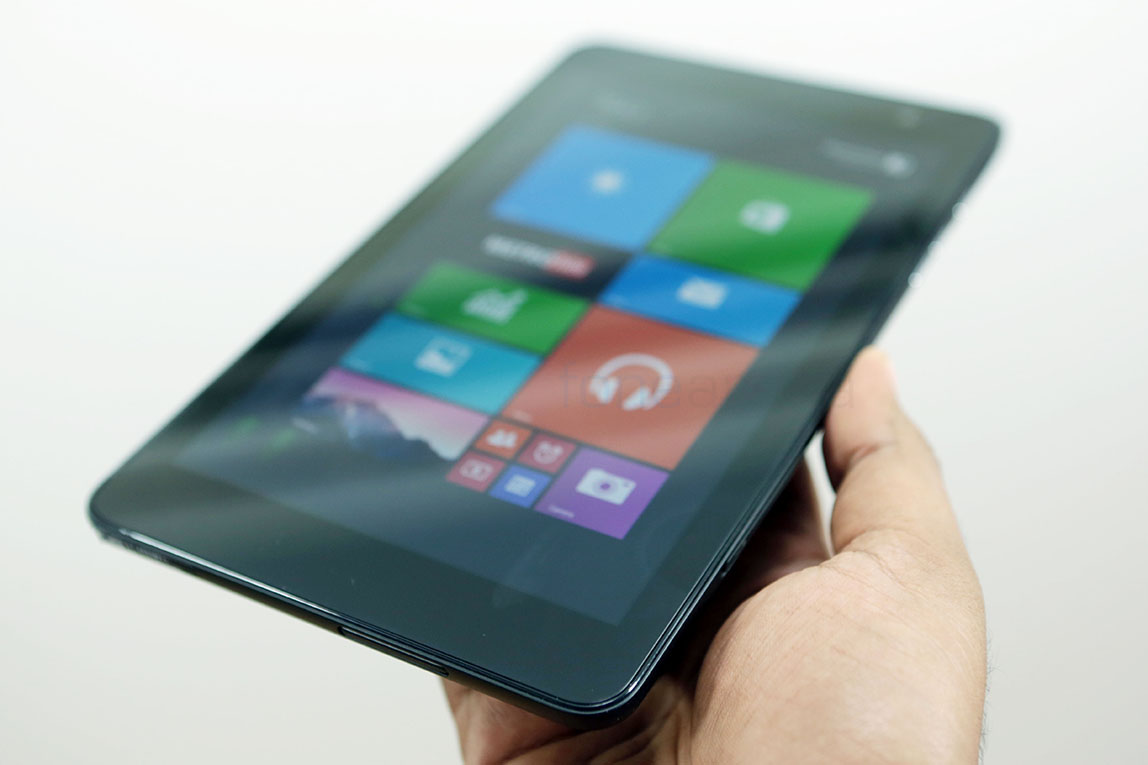 The Dell Venue 8 Pro is fully covered by glass on the front, with a thin metal rim acting as the frame.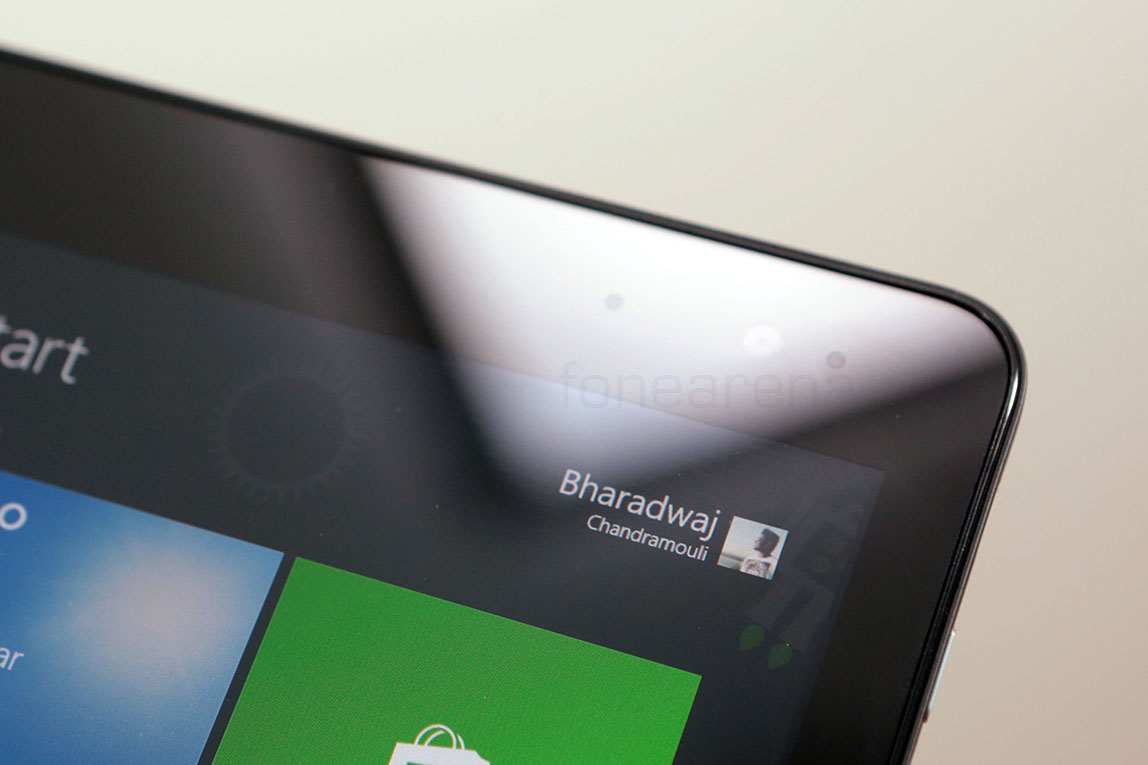 Underneath the glass you have the 1280×800 8 inch IPS LCD screen, above which you have the 1.2 MP HD front facing camera along with the white LED indicator for telling you when it's ON, and the ambient light sensor.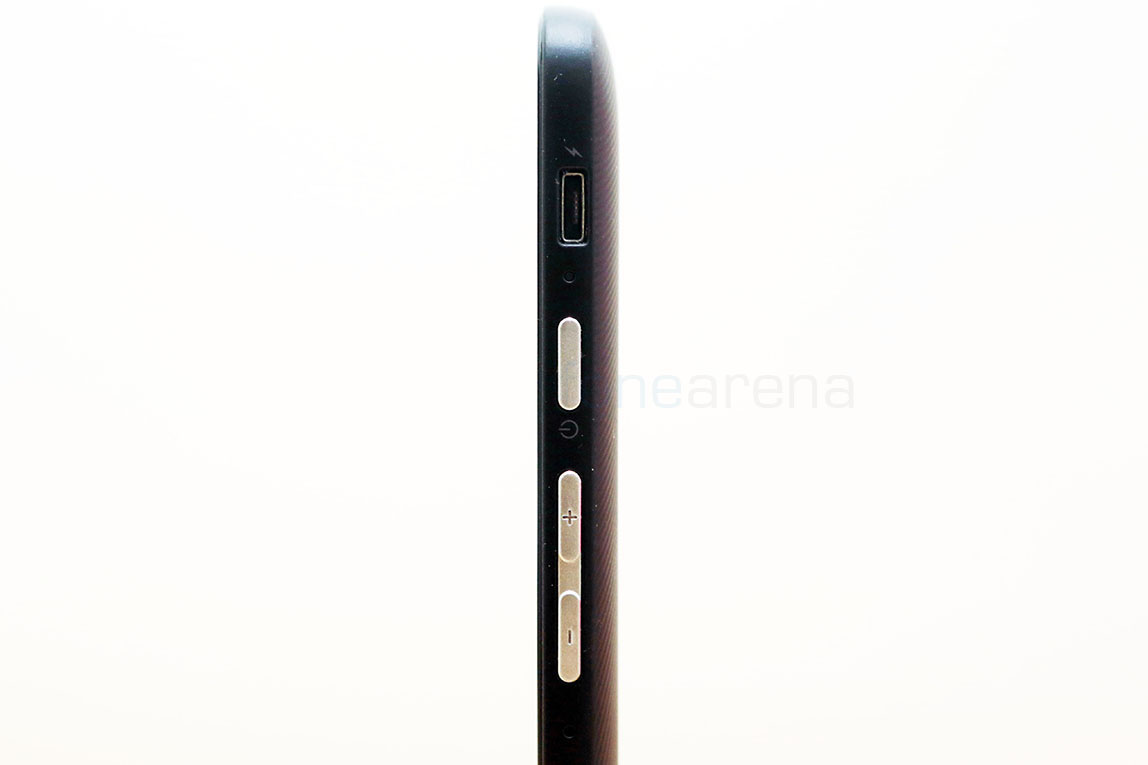 On the right side, you have the micro USB 2.0 port on the top right, with the LED indicator, the power/lock switch, volume rocker and the microphone right below.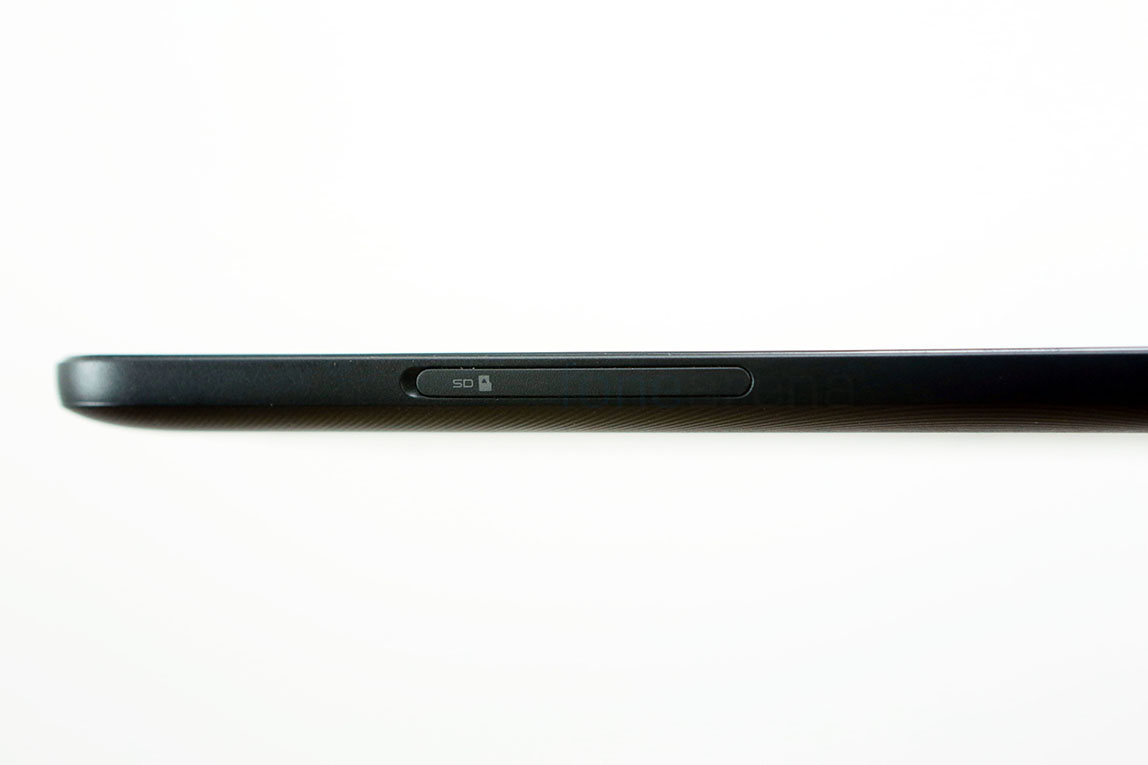 Way below the microphone, you have the plastic flap that opens to reveal the micro SD card slot. The empty space besides this slot is apparently where the micro SIM tray will reside, in the LTE version that is yet to ship.
Over at the bottom you have the loudspeaker grille, while the left hand side is left flush, devoid of any controls.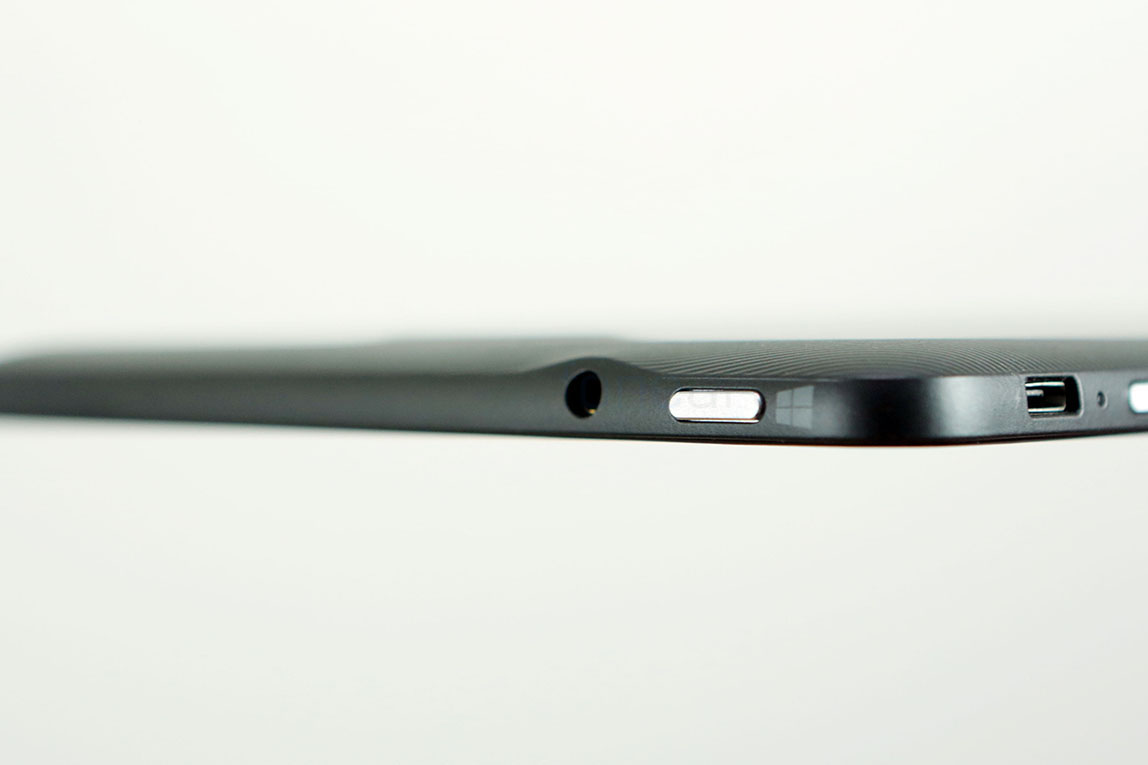 Coming to the top, you have the 3.5mm jack which is thicker than the device, and the weirdly placed hardware start button. All the hardware buttons have less travel, so they are not as easy to find as we have, on other devices. While the start button is easily accessible in landscape, it is completely out of reach in portrait, making it useless. But we find this a non-issue, mostly because we always use the Charms bar to bring up the always handy quick Windows shortcuts, which prominently includes the start of course. The hardware button exists because it has some special functions – like taking Screenshots along with the volume down button.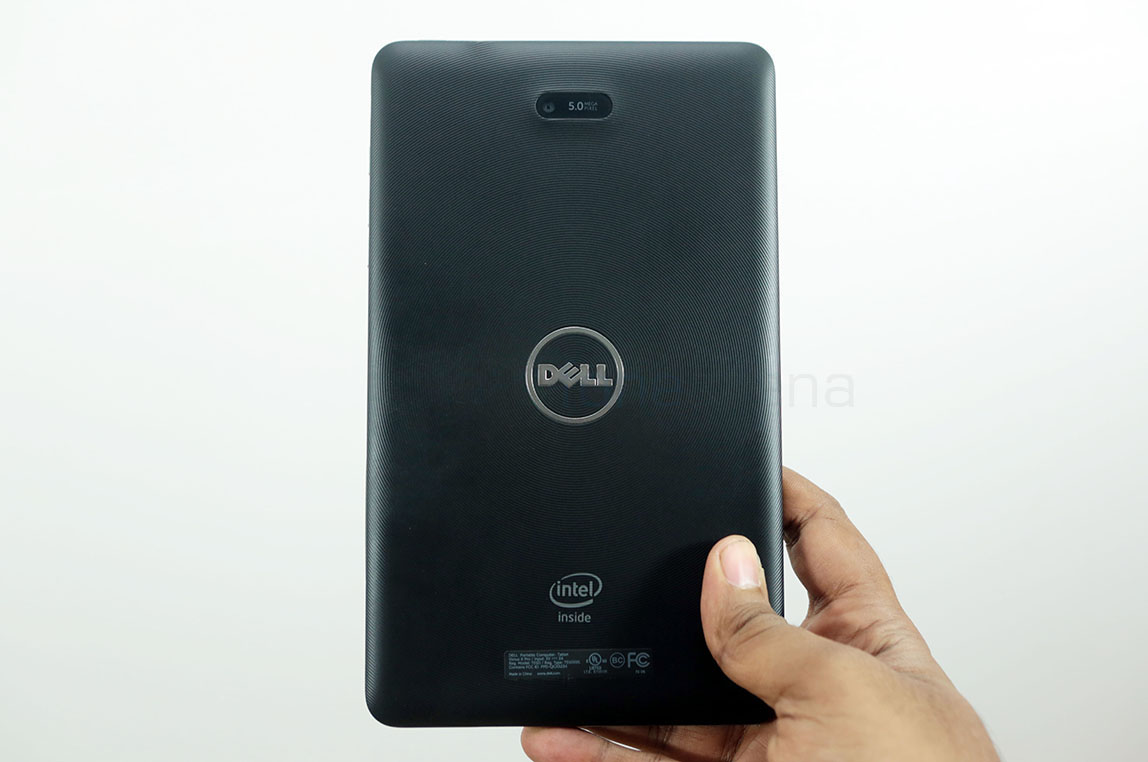 Over at the back, you have the 5 megapixel camera, the Dell and the Intel Inside logos. As we noted earlier, there is also the nice concentric circle texture that adds a unique look to the device. Now, moving onto the finer details of the hardware, we first have the display.
Display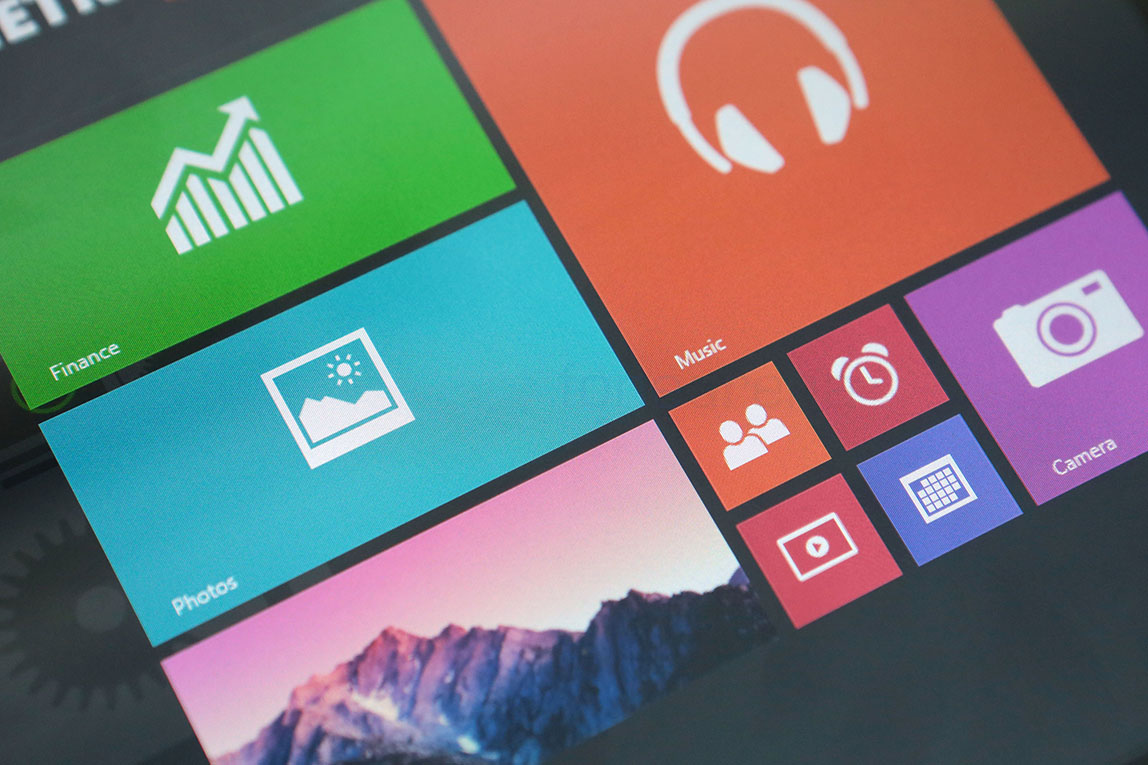 The Dell Venue 8 Pro is equipped with a 8 inch 1280×800 IPS LCD panel. This translates to just 189 PPI which is low by today's standards, but it's not just about the pixel density, is it? Not at all, because this LCD panel is stunning. It has great colour reproduction, great viewing angles and excellent brightness, making it suitable for all the lighting conditions, but as with any good product, there exists a caveat.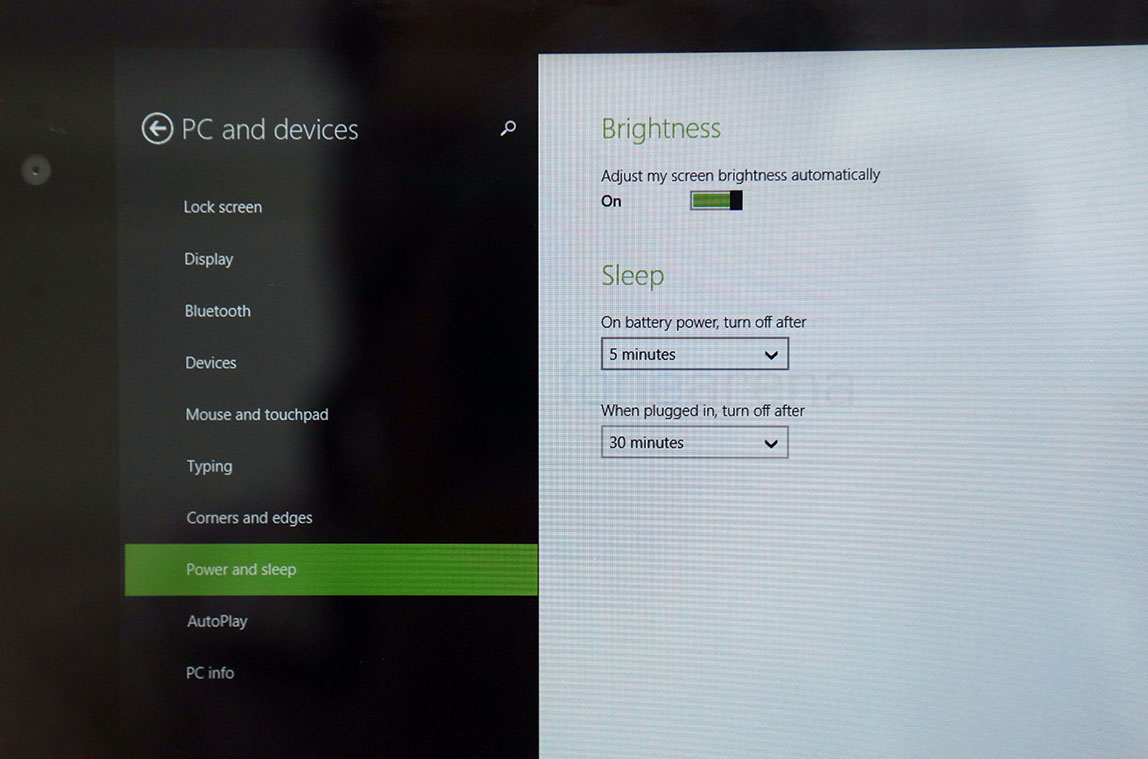 Out of the box, the Venue 8 Pro comes with "Adaptive display brightness" enabled. This means sub-optimal brightness levels and non functional brightness slider, which makes the display look bad at first. This tries to calculate the level of brightness needed with data from the ambient light sensor, but is extremely aggressive. It seems like it rarely works. One can turn it off and enable manual brightness control by switching it off as shown in the image above. This is honestly a terrible oversight from Dell, but is certainly addressable in a software update, which we hope the company delivers, soon.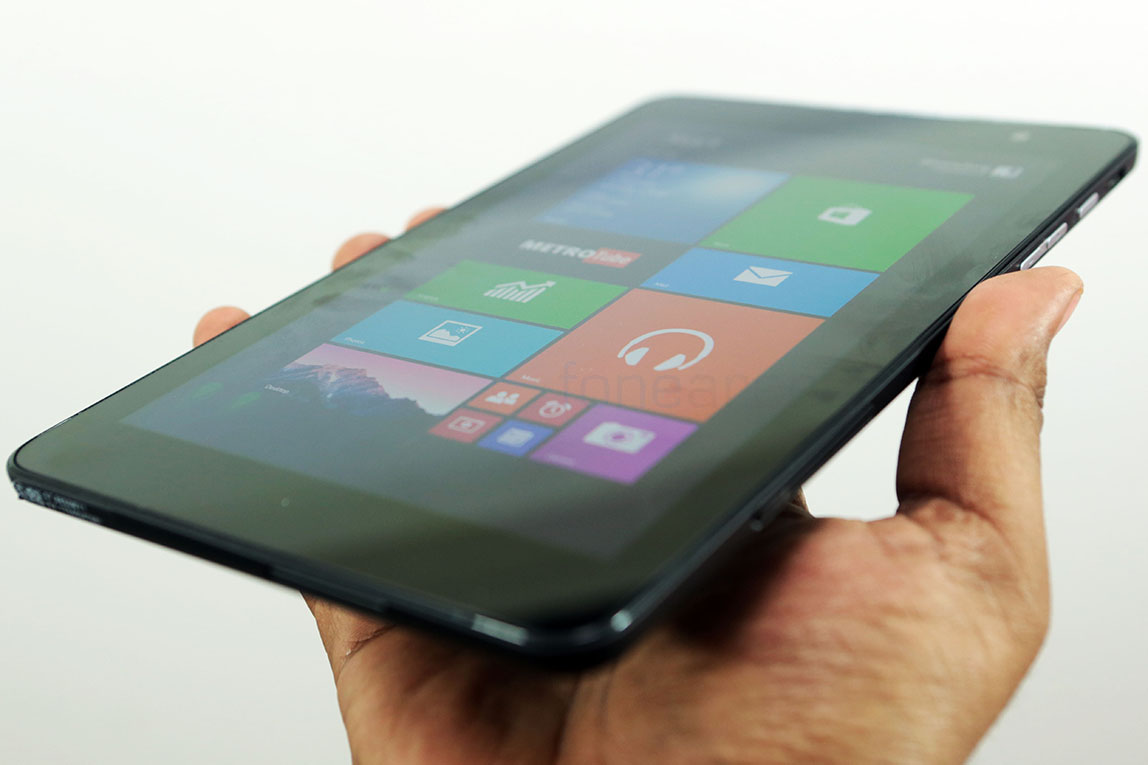 That aside, we think it is easily one of the best 8 inch displays we have seen and used. Excellent viewing angles and brightness make video watching a pleasure, and it applies to most consumption focused activities except reading.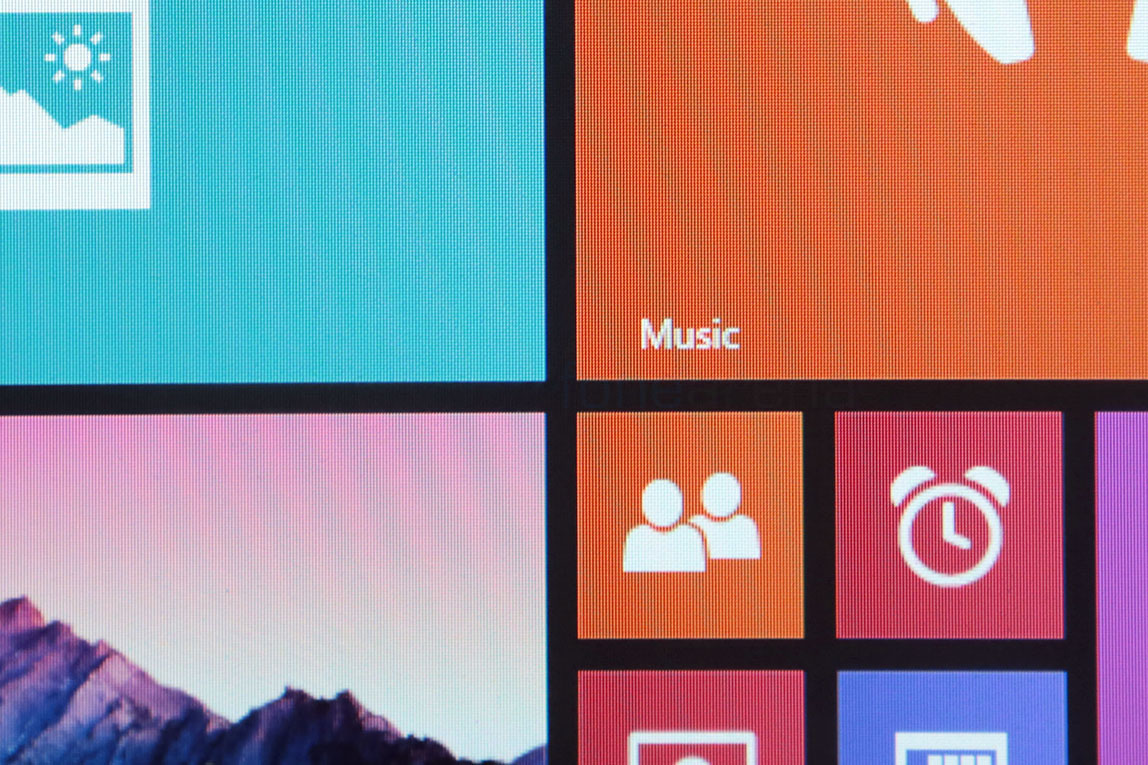 Yes, this is where the display lags behind the competition. It would have been fine for last year, but a lot of the mini tablets now have super high resolutions, making the Venue 8 Pro look bad. It's not a deal breaker, because it is still bright and contrast-y enough for most reading needs, but we can't help but imagine how awesome it would look if it had a higher resolution. Last but not the least, this display is a 16:10 screen, which means you will see black bars in most videos, but thankfully makes reading wider than 16:9 screens. Overall a great display, only let down by a poor out of the box experience and lower resolution.
Internals, Performance and Stability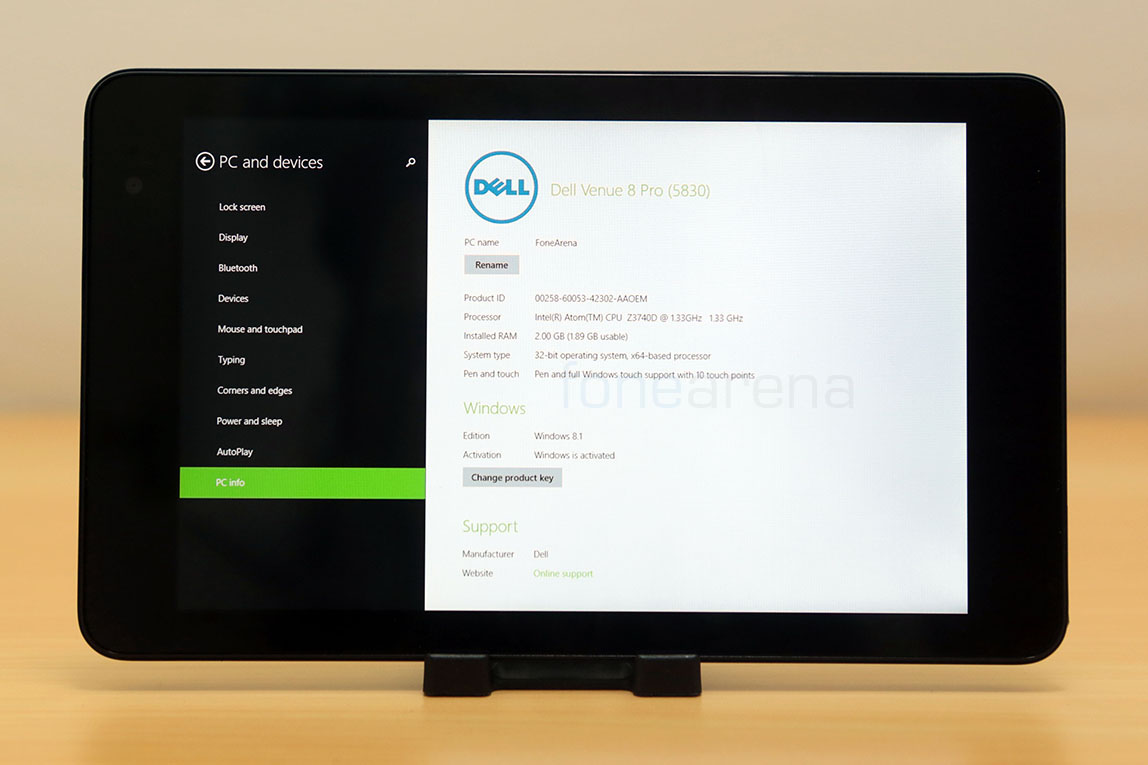 "Intel Inside" reads the back of the tablet, which reminds us that this is a full blown Windows machine that can run every legacy app thanks to the x86 based Atom processor. This is based on the latest "BayTrail" SoC, which aims to be faster and more power efficient than its "Clovertrail" predecessor. The Intel Atom Z3740D has 4 CPU cores running at a base clock of 1.33 GHz and a Turbo frequency of 1.86 GHz, with 2 GB of DDR3L-RS 1333MHz memory for low idle power consumption.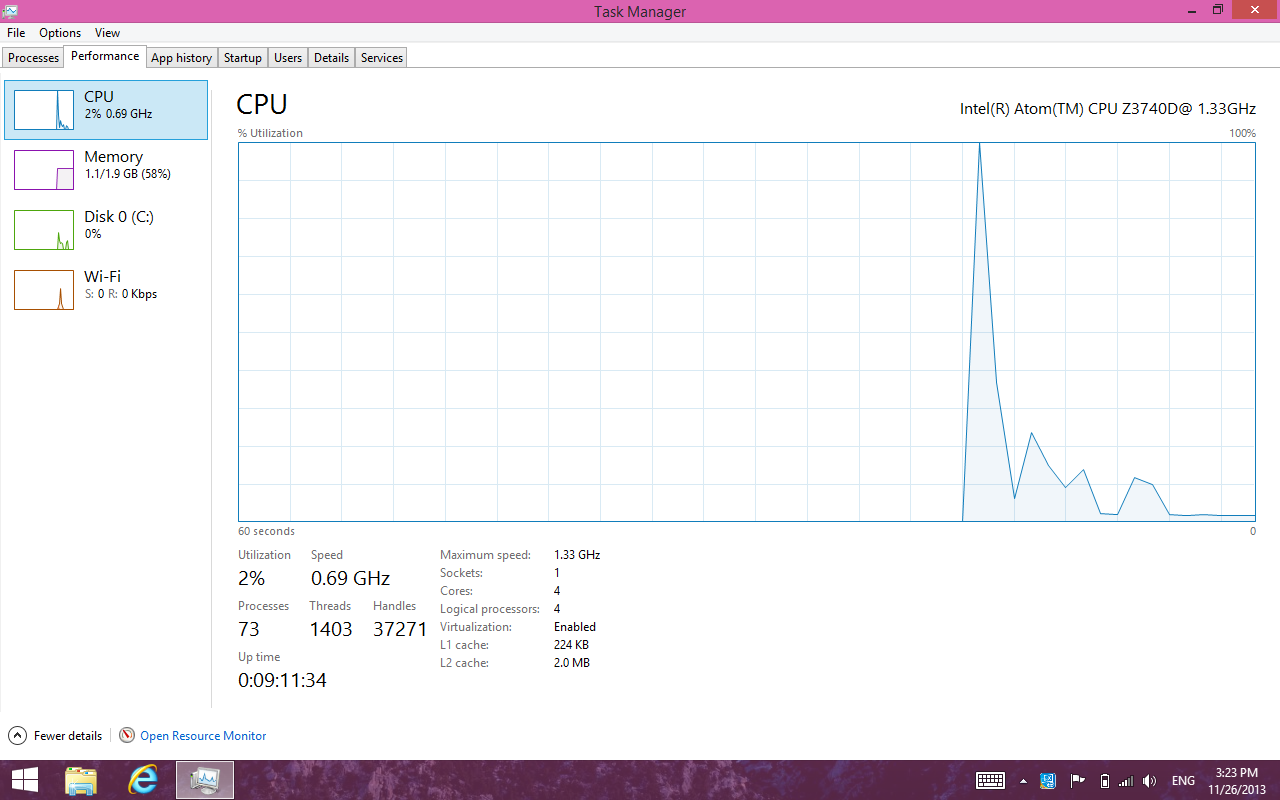 The Atom system on a chip also has the latest Intel HD Integrated graphics that improves upon the PowerVR solution found in its predecessor. It has DX11 support and runs at a healthy 688 MHz in Turbo, which should be more than sufficient for games from the Windows Store, but how is the overall performance you ask?
Well, we ran some benchmarks on the Venue 8 Pro to find that out.
httpv://www.youtube.com/watch?v=_WSPql8XXQc
The numbers clearly indicate that the CPU is very powerful but the GPU feels rather slower than usual.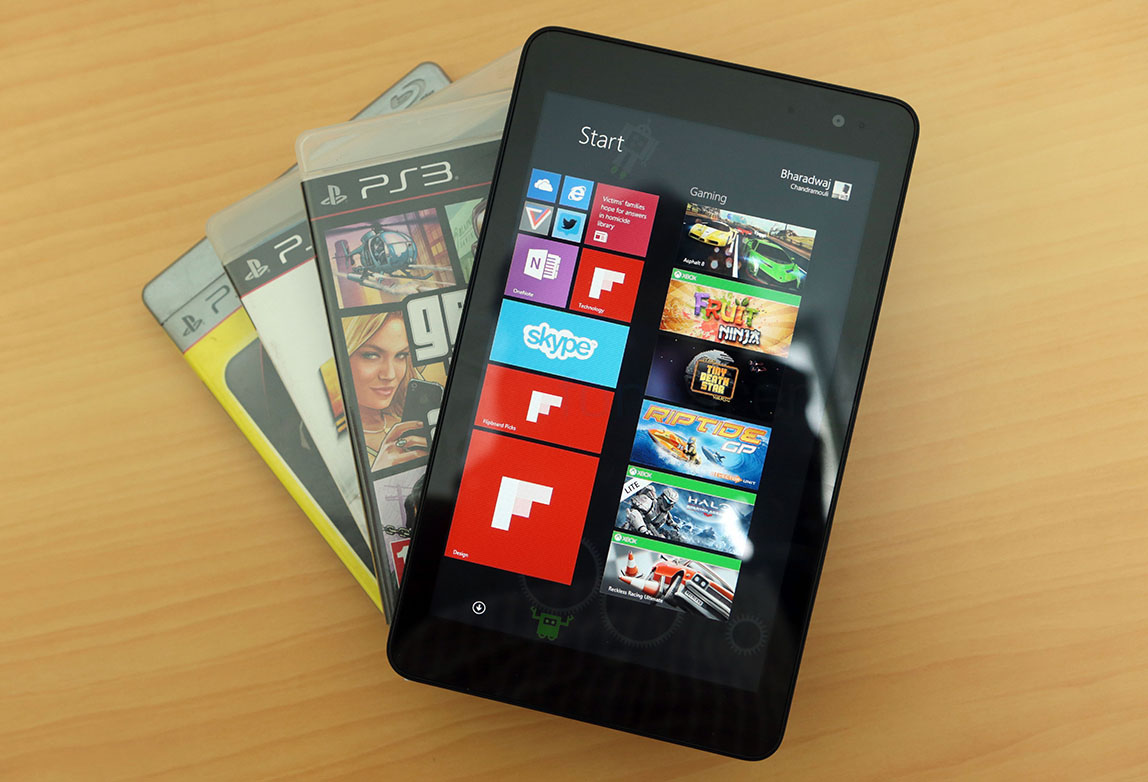 However, the main purpose of a GPU is games, so here's a gaming demo on the Venue 8 Pro, just to get a feel of how well it can game –
httpv://www.youtube.com/watch?v=2tfNf1iI_Qo
httpv://www.youtube.com/watch?v=NIDI_hvOBWM
As you can see, even the heaviest games from the Windows Store are not a problem for the integrated Intel graphics, but we did notice some weird problems. Halo Spartan Assault doesn't scale well to the 1280×800 resolution, it is certainly unplayable, but we noted that the developers are working on a fix. Another game Reaper too faced the same issue. Guess it's just a matter of time before these games are optimized, but we are sure we won't be facing any performance issues with this tablet, especially since it is running only at 1280×800.
Gaming and benchmarks aside, we also think you won't be finding any problems with the day-to-day performance of the Venue 8 Pro. The UI is blazing fast at any point in time, and even has no problems with playing full HD high bitrate content on a x86 based desktop media player. Office too was not at all a problem in terms of performance. Everything zipped through and multitasking on Metro as well as the desktop environments was flawless.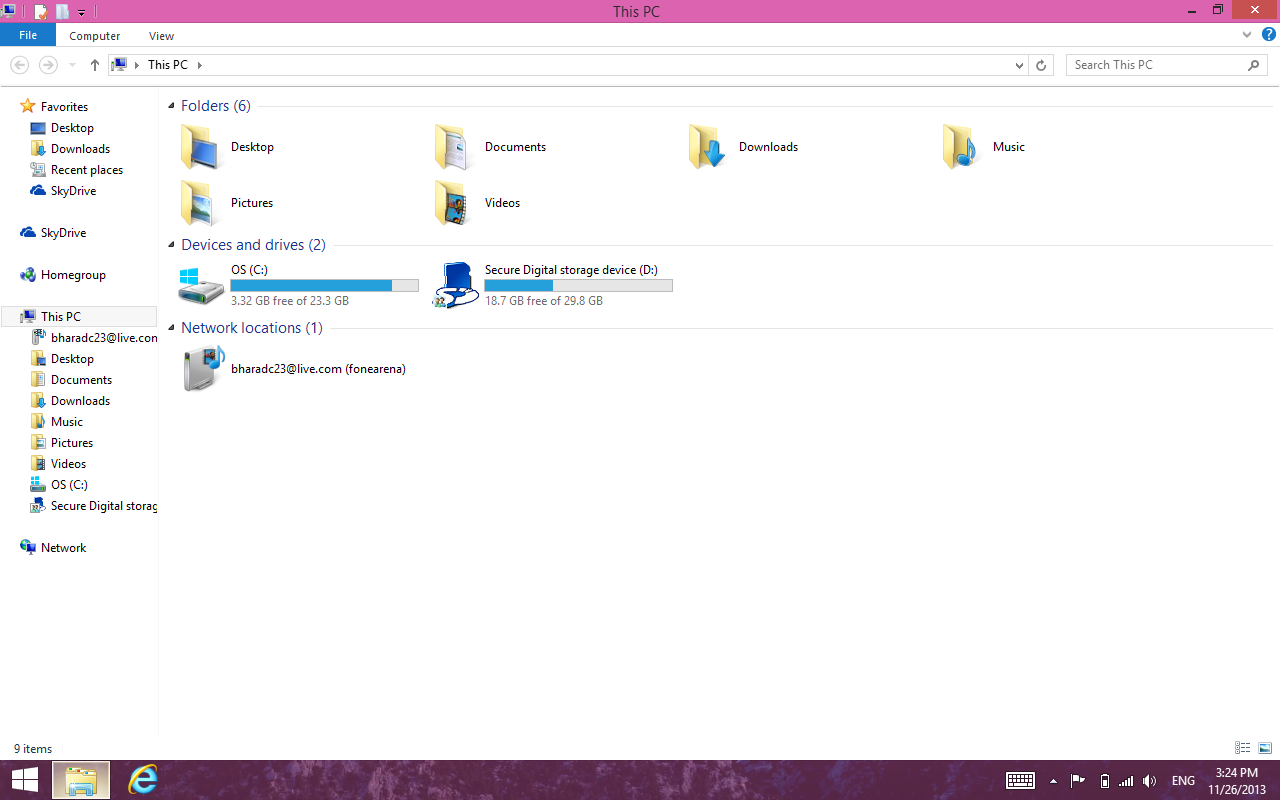 Coming to storage, the Venue 8 Pro comes with 12.5 GB of free space out of the box. Considering this is a 32 GB Windows tablet, the free space seems too low. Well, yes, it is. About 5 GB is taken for recovery and the rest is taken for the OS, so even if you delete the recovery, you get only 17.5 GB of free space out of the 26 or 27 gigs of available space. So, if and when you are considering buying this tablet, do remember that the 32 GB version is more like a 16 GB version in terms of free space.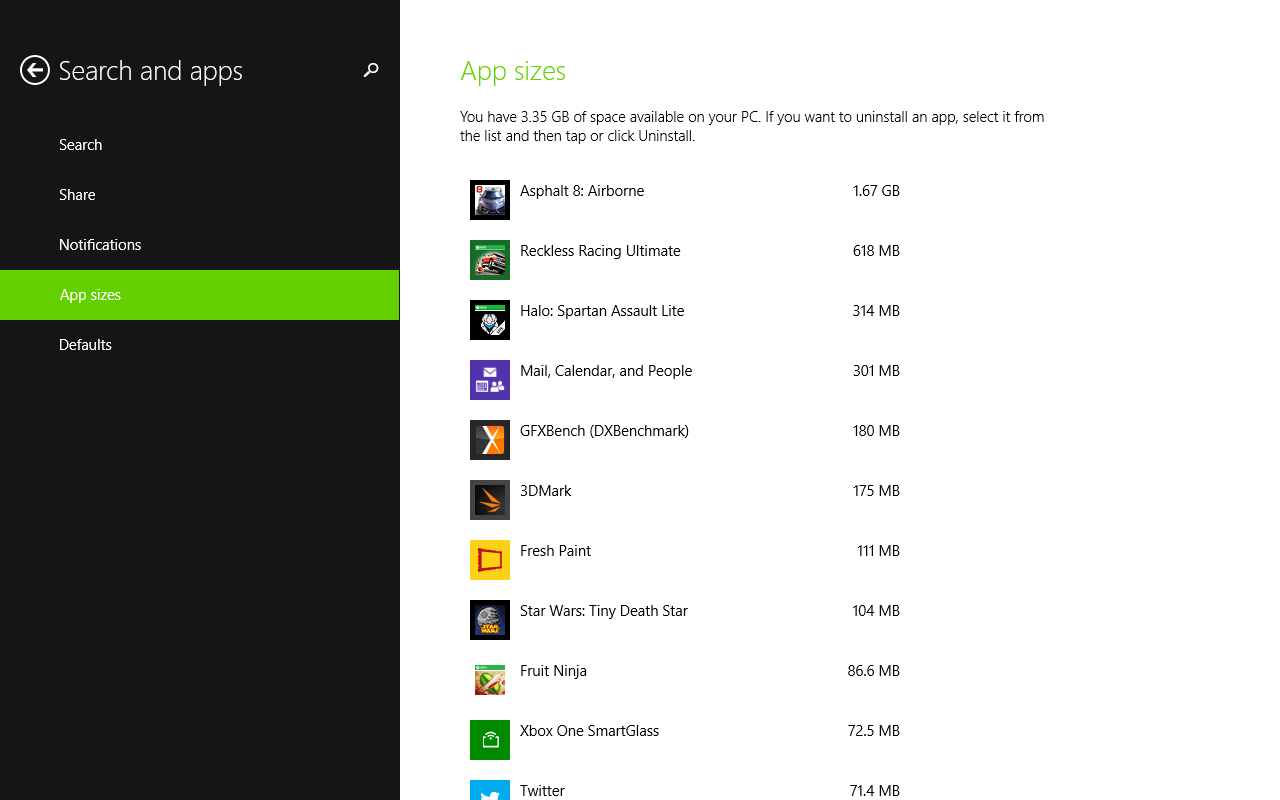 However, this is not a deal breaker as the tablet comes with a micro SD slot that can expand the storage up to 64 GB. You can always store your media and even third party x86 apps on the micro SD card slot, but the Windows Store apps all go in the main memory. After installing Office and several other games, we were left with only 3 to 4 GB of free space.
Lets talk about stability now. We all know that the Venue 8 Pro is a full Windows tablet, so it comes with its fair share of troubles, but they can be easily fixed, in our experience so far. Having experienced one BSOD and a boot loop for 5 minutes, we can say only one thing – Never let the battery die out. Yes, these issues happened only when the battery completely drained out. It's a weird issue, but that's the only thing we faced as a problem, in terms of stability. Also, in case you let the battery drain out, make sure the charger is plugged in for at least half an hour before turning the device on.
You can also connect an external hard disk. Check out the demo.
httpv://www.youtube.com/watch?v=Gy2vPQ0Dvd4
Pro Tip: Access UEFI BIOS with Power+Volume Up and regular BIOS with Power+Volume Down.
Connectivity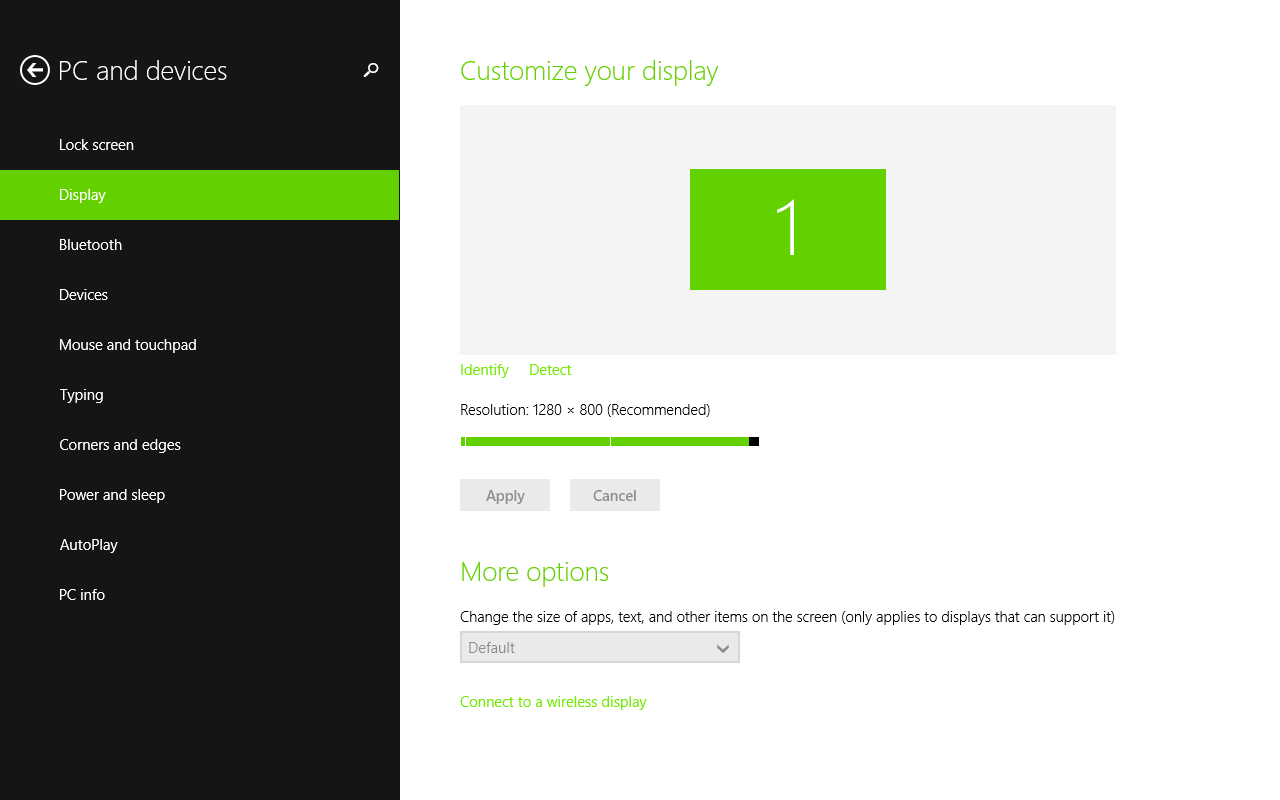 The Venue 8 Pro we have, is a WiFi only tablet. It has dual band 802.11n + Bluetooth 4.0, with 5 GHz support and 150 Mbps WiFi speeds. It also comes with Wireless Display support through the Miracast standard, baked into Windows 8.1. Sporting only one port for any sort of interfacing, the Dell Venue 8 Pro's micro USB can be used for charging as well as a USB host, but not at the same time. There is no micro HDMI, so you are stuck with USB Displaylink adapters or Miracast for display mirroring.
Since this is running full Windows, you can practically connect any USB device and find drivers for it, but since this lacks a full USB port, you need to get a OTG cable for conversion. Yes, Dell doesn't bundle this inside the box, which is, again, an oversight. But yeah, as you saw from the gaming demo, we were able to connect a Xbox 360 controller to it to play games, and even a wireless keyboard mouse setup to turn it into a workstation. Coupled with a 27 inch display attached to a Miracast receiver, we were able to turn the Dell Venue 8 Pro into a full blown PC thanks to the connectivity options it offered –
httpv://www.youtube.com/watch?v=kmMYjVPhTlg
Media Playback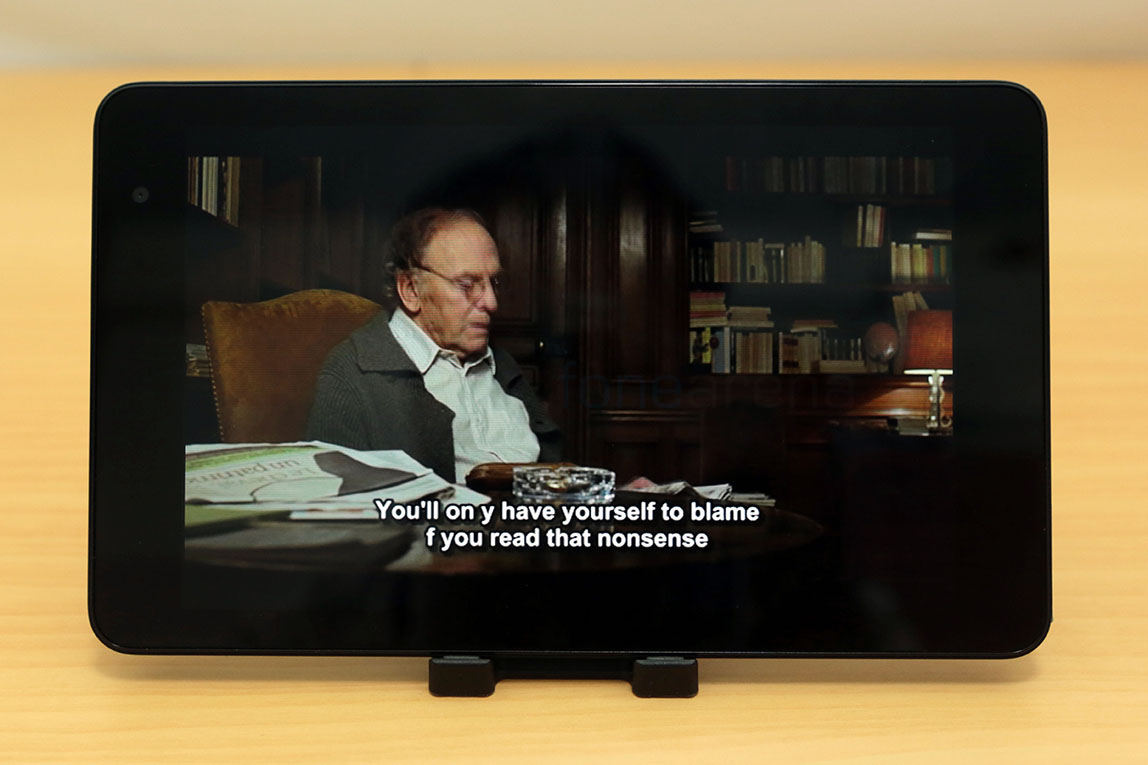 Watching movies, TV shows or consumption of just about any form of media is ostensibly the primary reason to own a small tablet. The Dell Venue 8 Pro excels at it. Be it movies, music or games, the tablet can do it with ease. We already covered gaming, but you'd be happy to know that videos too perform really well on the Venue 8 Pro. High bitrate Full HD MKV video was possible, with fluidity, thanks to x86 based VLC player, and music quality(over earphones) on the in-built Xbox Music app was great too. Do note that only Metro style apps can run under the sleep mode(aka connected standby), whereas all the x86 apps get suspended. However the music playback tends to leave a considerable amount of gap between two songs when in connected standby, which we found to be weird.
The loudspeaker on the Venue 8 Pro is loud, or rather too loud. It is so loud that we always keep it at 70% of its maximum as it does distort at the higher end. Nevertheless, it's a really loud speaker and it's great to have the extra decibels for all kinds of content, even if it sounds distorted for loud music.
Cameras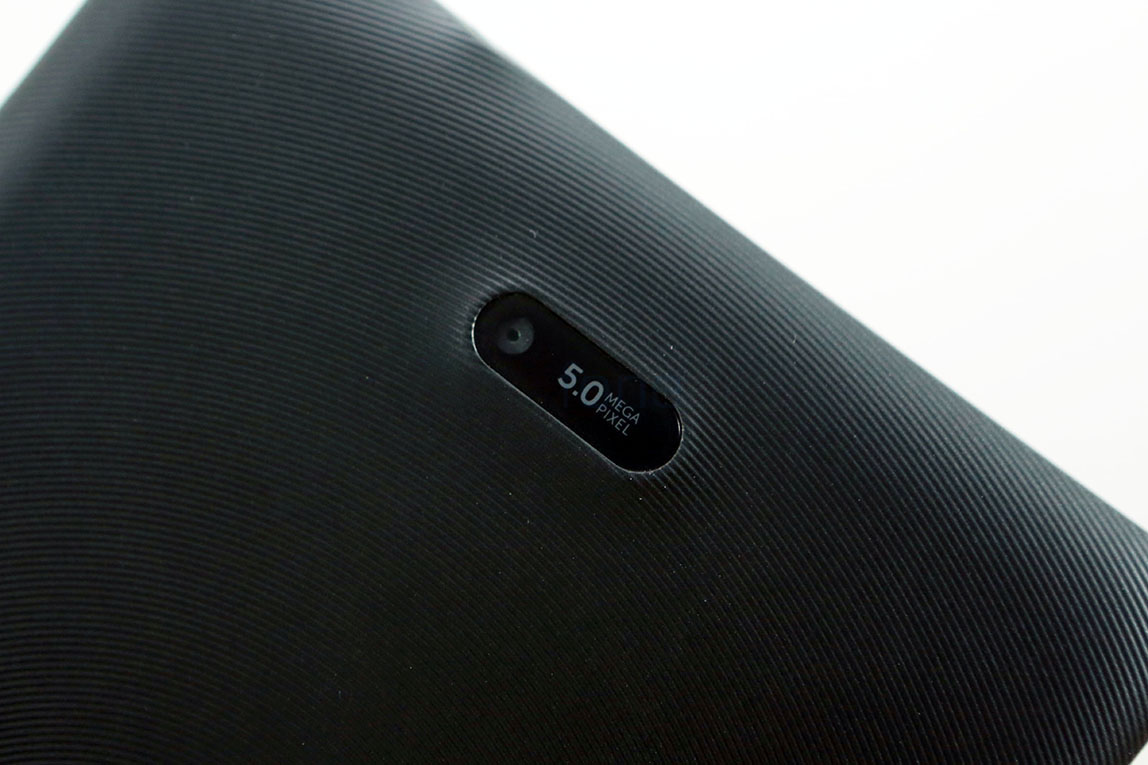 Cameras on tablets are usually bad and the Dell Venue 8 pro is no exception. There is a 5 MP unit on the back and a 1.2 MP unit on the front, which are best suited for video calling and nothing else. The pictures produced by the rear camera are too over processed(daylight) and noisy(in low light) to be considered good enough for even casual shots, although that big viewfinder might be alluring for most tablet photographers.
Camera Samples
Camera App and Editor
The camera app on Windows 8.1 is basic, but it always takes a burst of shots and lets you choose your pick after you release the shutter. Basic options include exposure compensation, spot focusing/exposure, timer and you also get quick editing options in the camera roll. It's notable that there is no 360 panorama option here, which was seen on the first gen Microsoft Surface Pro and some other devices. The front facing camera is pretty decent though, works in most lighting conditions and can record 720p videos. It's good for HD Skype video calling and the occasional use as a mirror.
Software
The Venue 8 Pro runs full Windows 8.1. As mentioned earlier, it runs all the legacy apps Windows is known for, which is good, as well as bad, for this specific product. Before delving into the details, lets see what Windows 8.1 brings to the table for a 8 inch portrait tablet.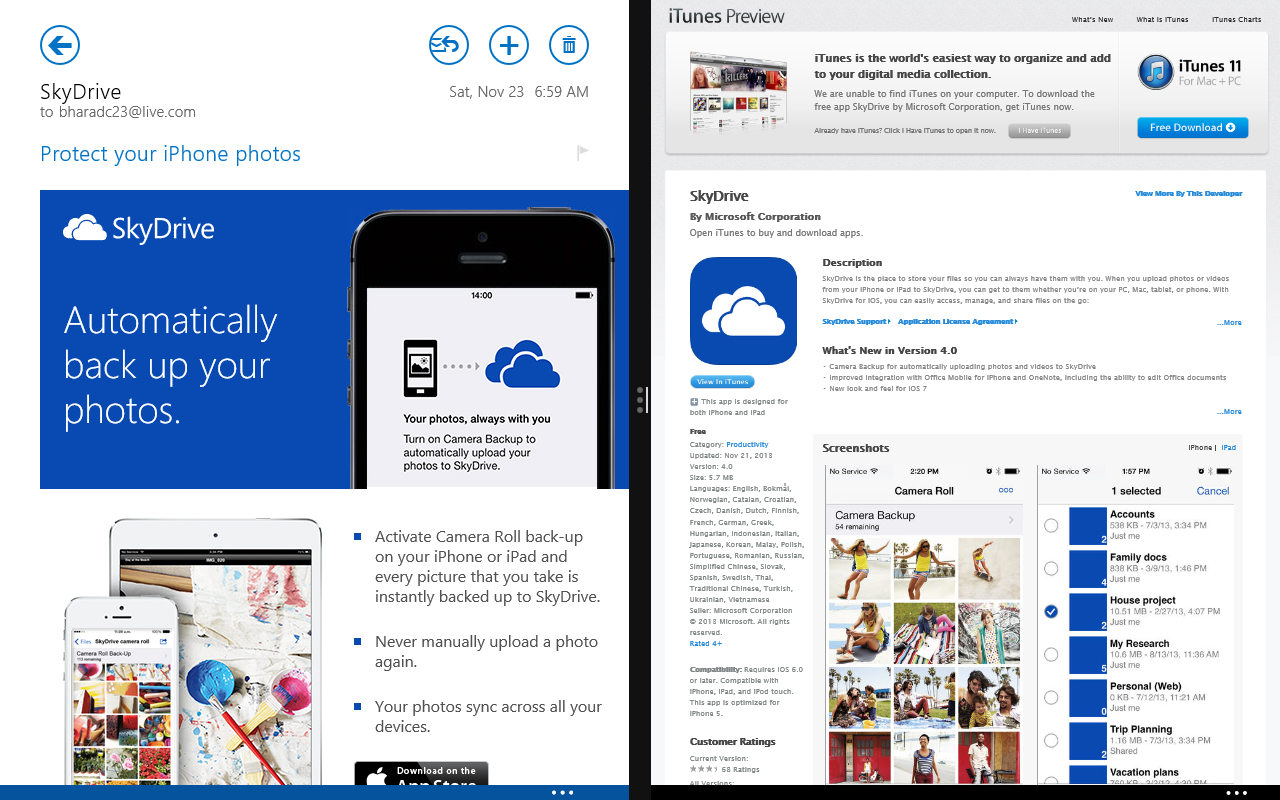 Windows 8 was really focused on bringing a usable touch interface for tablets including the very awesome Snap mode for side by side multitasking. With Windows 8.1, we have better snap modes with 50:50 apps, better resolution scaling in portrait, better high DPI support and revamped default apps that include better support, again, in portrait mode. So, technically the 8.1 update not only improves upon the limited user experience of 8, but makes it clear that small tablets are a part of its ecosystem, clearly not an afterthought.
In our experience, snap works great, the new default apps are way better than before, the apps open faster and portrait support is indeed much better than before. We also have new tile sizes so that we can cram more information on a single page, and reclaim space for more useful tiles than just big icons. The small tiles especially make a difference for small tablets like the Venue 8 Pro, because the huge tiles would have just not made sense and would have made us scroll endlessly for getting to the apps. There is also the new app list, which is now a separate experience from the start screen.
All these welcome changes have made what is arguably the best tablet interface even better. However there are a few limitations to this approach. Snap works only in landscape, most third party apps are still designed to be used in landscape, and even some of the first party apps that support it, like the Store, lack full utilization of screen real estate. While the situation is way better than the half baked Windows 8, there is still a lot more to be done here.
Apps
The WinRT story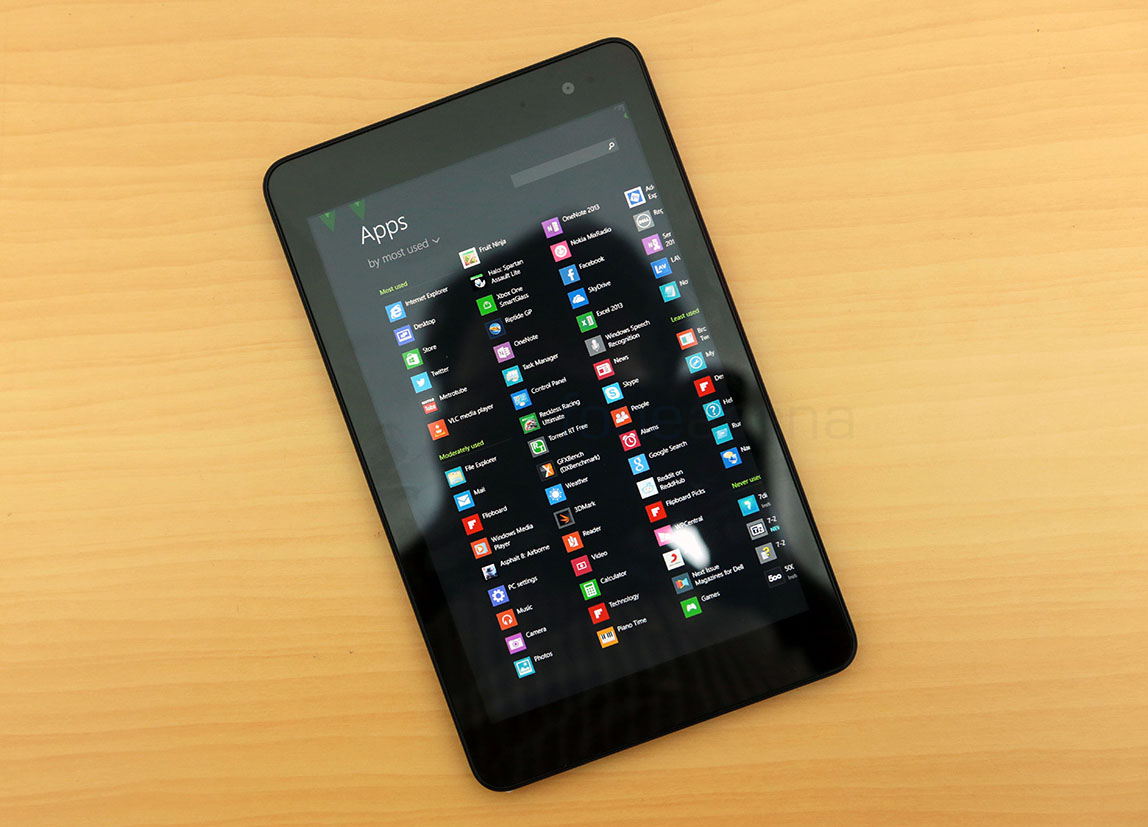 While the operating system and the default apps have largely caught up with the rest of the ecosystem or even surpassed it with unique interface features, the apps situation is still something of a concern even after an year of release. Sure, there are more than 130,000 apps on the store now, but the big names are only slowly coming in. The biggest consumption focused app – YouTube is non existent on Windows, although you have a credible alternative in MetroTube. There is a Torrent app now in the RT ecosystem, which works, with background downloads.
You are well covered with Microsoft's own ecosystem but anything third party, you'll start to see deficiencies. Evernote, Twitter and Dropbox are some of the biggies with poor Windows apps. We do hope the situation gets better, as we have just seen a lot of new apps for the platform like Facebook and Flipboard, which are great to use! Dell also bundles some US-Specific apps like Next Issue Magazine, Lastpass and several other apps and games for free. Good on them for doing this but the selection is understandably lackluster.
The x86 story
Well, this is going to be easy. Everything just works. We tried uTorrent, VLC, K-lite codec pack and even hardware specific utilities and everything works as it should. There's one huge disadvantage though. It is highly possible that you install malware or spyware by mistake, and that will kill your experience for sure. Like for example, some x86 apps keep running in the background and drain your battery out, and not only that, they are so poorly optimized for touch targets, it takes weeks of practice to even hit the close button perfectly. Okay that might be slightly exaggerating but you get the point.
So, unless you want to Miracast over, regularly, there is no reason to use x86 apps with just a touchscreen, which makes the WinRT situation more burdening. Also, for some weird reason, Office 2013 Home and Student license is bundled inside the box, which can be used on the Venue 8 Pro, but does not come pre-installed. Again, the desktop version is hardly a touch app, but is somewhat useful because of the optimized targets. Still, it is better used as a desktop app with mouse+keyboard rather than using the touch screen. A 8 inch device is no productivity machine, a Surface 2 would be better for this.
Battery Life
The Dell Venue 8 Pro is equipped with a 4830 mAH(18 WHr) battery that is rated at 9.9 hours of continuous usage by Dell. The tablet surely lives up to that claim. Being a full Windows machine, we certainly expected lesser performance but the Venue 8 Pro surprised us. The idling loss was a negligible 7% over a span of 12 hours and a full length 2:30 feature film in 720p(with earphones and 60% brightness) only cost 25% of the battery life. It'd be a stretch to say it will last four HD films in one cycle, but it might not be far from the truth.
With regular tablet usage on WiFi, we were required to charge the table only once in 2 or 3 days, but things started changing for the worse when we started using x86 apps. Some of the installed apps on the desktop caused battery drain, so we had to uninstall them. Windows Speech Recognition seemed to be a culprit too, so it is best to not use it. With Adaptive brightness turned on, it is possible to make it last even longer, but it will be a deterrent to the overall user experience anyway. Overall great battery life from the Venue 8 Pro, but stay away from the x86 apps.
Accessories

We did not get any accessories with the Venue 8 Pro, but you do have a lot of options. There are first party Dell accessories like the Dell Tablet Wireless Keyboard, the Dell Tablet Folio case, the Dell Active Stylus and a whole lot of other third party accessories and cases. The Folio case not only protects the tablet but acts as a kickstand too, and the wireless keyboard is self explanatory. The Dell Active Stylus has a pressure sensitive tip and can let you scribble down notes thanks to the Synaptics digitizer on the tablet, but is nowhere close to the Wacom one on the Surface Pro. The Wireless keyboard is yet to go on sale while the Active stylus is available for 30$ and the Folio Case is available for 40$ a piece.
Note: We are looking to get the Active stylus for testing, which we unfortunately missed out during shipping. We will update the review with impressions, in case we get it soon.
Conclusion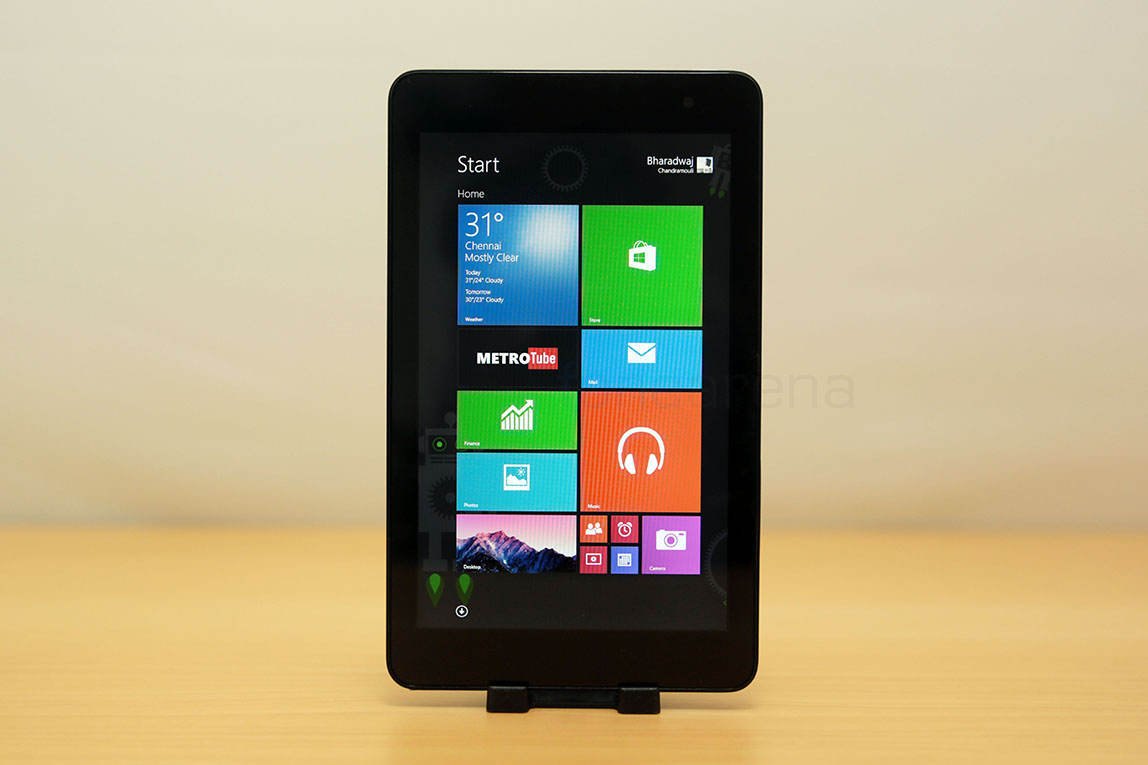 The Dell Venue 8 Pro not only stands tall among the latest range of mini Windows tablets, it pretty much rivals the iPad mini too, which comes at the same price for a similarly spec'd version. It also provides better value for the higher price it commands over its Android counterparts, including the Dell Venue 8. Even if the Lumia 2020 and Surface mini are just on the verge of launch, the Dell Venue 8 Pro still provides enough value with its full Windows 8 bits.
It has a great display, good build quality, blazing fast performance and a long lasting battery life. However, one has to put up with the inconsistencies in software, the lower resolution display and the lacking, yet growing number of apps. It should be great for media consumption and general usage though. Windows 8.1 has improved a lot and has made tablets like these more usable than ever, so if you are looking at trying out a small Windows tablet, the Dell venue 8 Pro seems like the best option out there, especially since it is now available with great discounts.
Pros
Bright and clear display with excellent viewing angles
Good build quality with a soft touch rubberized back – Better grip plus one handed usage
Intel Atom Z3740D is super fast
Long lasting Battery Life
Great Audio and Video performance
Synaptics digitizer – Stylus support
Windows 8.1 UI a better fit for tablets in general
Cons
Windows 8.1 needs more consistency
x86 apps and environment useless on a touch screen
No HDMI out for easy mirroring
Store lacks big name apps and games, some of the current apps are poor
Low pixel density