Motorola Moto G will be the first Motorola device to be launched in India after a long hiatus. Motorola Moto G was unveiled in Brazil recently and it was specifically made keeping in mind two markets – India and Brazil. The Motorola Moto G that will be coming to India will include dual SIM functionality and is expected to be priced around Rs. 12,000 making it one of the affordable mid-range phones. Though a low price point doesn't necessarily guarantee a product's success, the Moto G's value for money and the features it offers for the price are expected to sweep away the Indian market.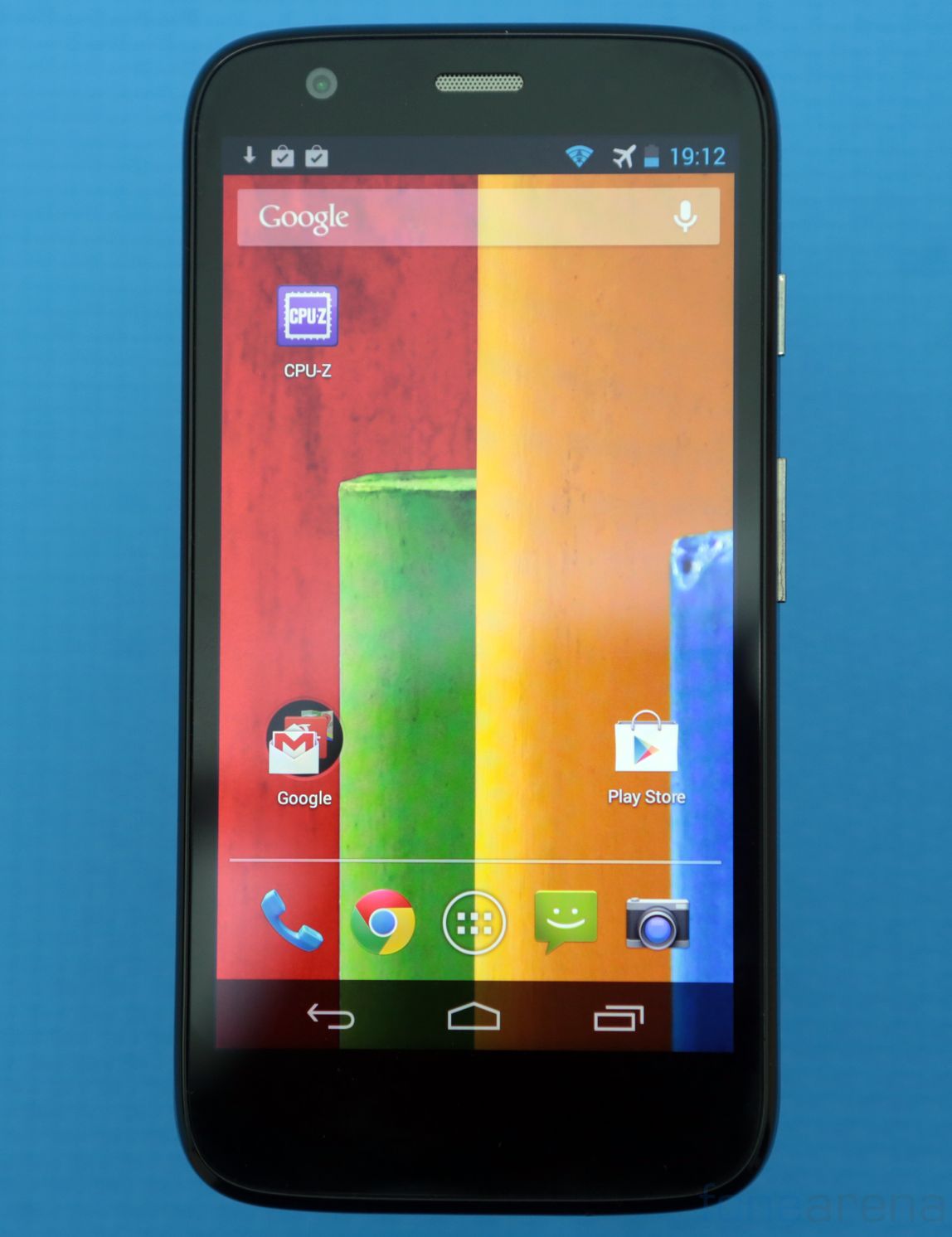 Some of the main features of Motorola Moto G include
4.5 inch 720p HD display
Qualcomm Snapdragon 400 Quadcore processor
Dual SIM Support
Customizable back covers
Water resistant coating
5MP Camera
FM Radio
8GB/16GB internal memory
Ships with Android 4.3 Jellybean and 4.4 KitKat update coming in Jan 2014
We recently made a hands-on video with the device and today we are bringing you the photo gallery of this relatively small device. The build quality for a phone at this price is surprisingly quite good. Moto G feels relatively small when compared to the huge 5inch phablets which are everywhere these days. The matte finish back and its compact body feel perfect in the hand although its weight is a small concern. You can check out the photo gallery of Motorola Moto right below.
Let us know what you think about the Motorola Moto G in the comments below.