Samsung held their second Analyst Day yesterday and the outcome of the event is that we now have an idea regarding what Samsung is planning for the smartphone market in the next couple of years. Among the various important revelations in event, certain highlights were that Samsung will be producing their custom ARM core CPUs and are planning to introduce 560ppi display smartphones in 2014 and 4K phones in the year after.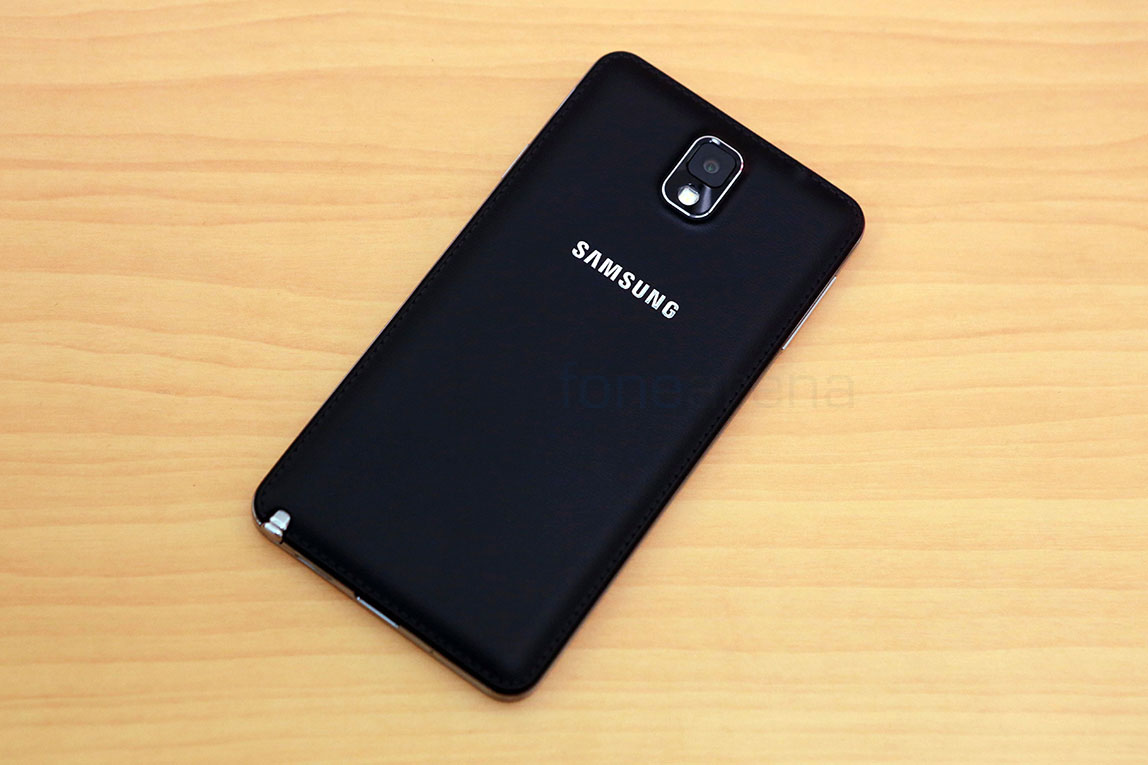 Through the various slides revealed during the event, Samsung have officially confirmed that they are indeed working on their own application processor. Until now, Samsung had licensed Cortex processors from ARM and used them in their Exynos chipsets. Henceforth, Samsung will be developing their own processors very much like how Apple and Qualcomm are doing it. The slides indicates that Samsung will be going to the land of 64bit processors where Apple are already sitting pretty.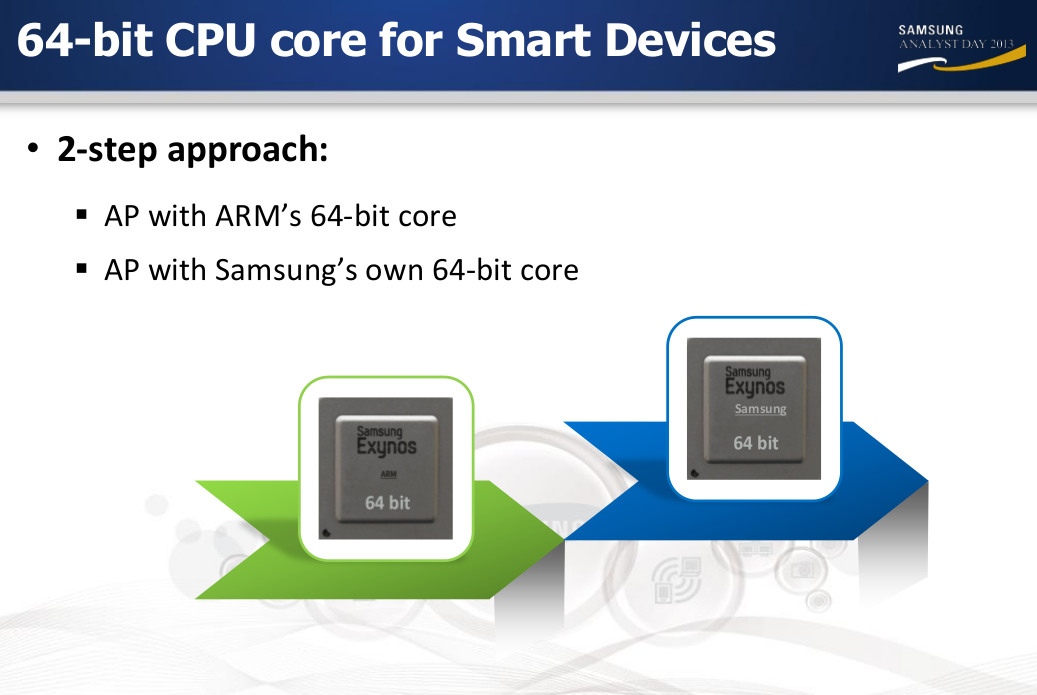 Some of the other important milestones for the future include 560ppi SuperAMOLED displays for next year and 4K displays for the year after. One can argue that 4K TVs are yet to make their way to the mass consumer, how will the smartphones appeal – we may never know.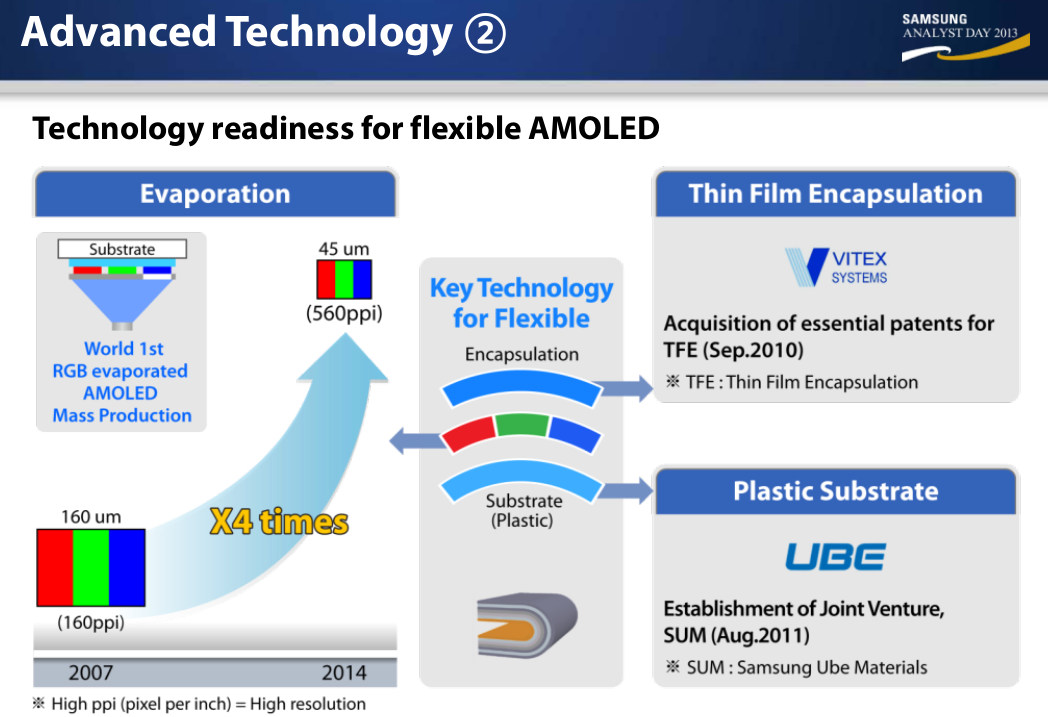 Samsung were the first company to unveil a smartphone with a curved display – Samsung Galaxy Round. According to slides at the event, Samsung own nearly one third of patents related to the flexible products and hence they are expected to be the company that leads the flexible device market if in case it prospers. All of this information was made public because the investors were slightly nervous as the high-end smartphone market was almost reaching a saturation point. Yes, they were right – What more do you want other than a smartphone with a battery life lasting more than a day, with an excellent Full HD display, an excellent 13MP and a powerful Quad-core/Octa-core processor to power it. But it seems Samsung is thinking that there is a lot more to be achieved in the industry and hence the roadmap.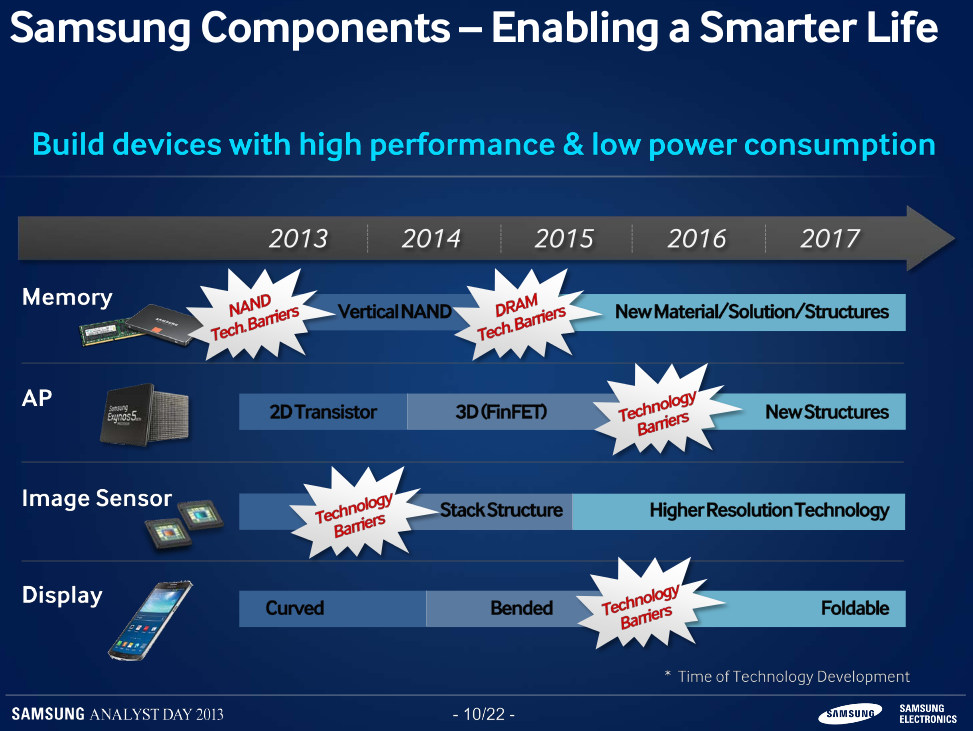 What do you think of the future of smartphones? Is Samsung on the right path? Let us know in the comments below.