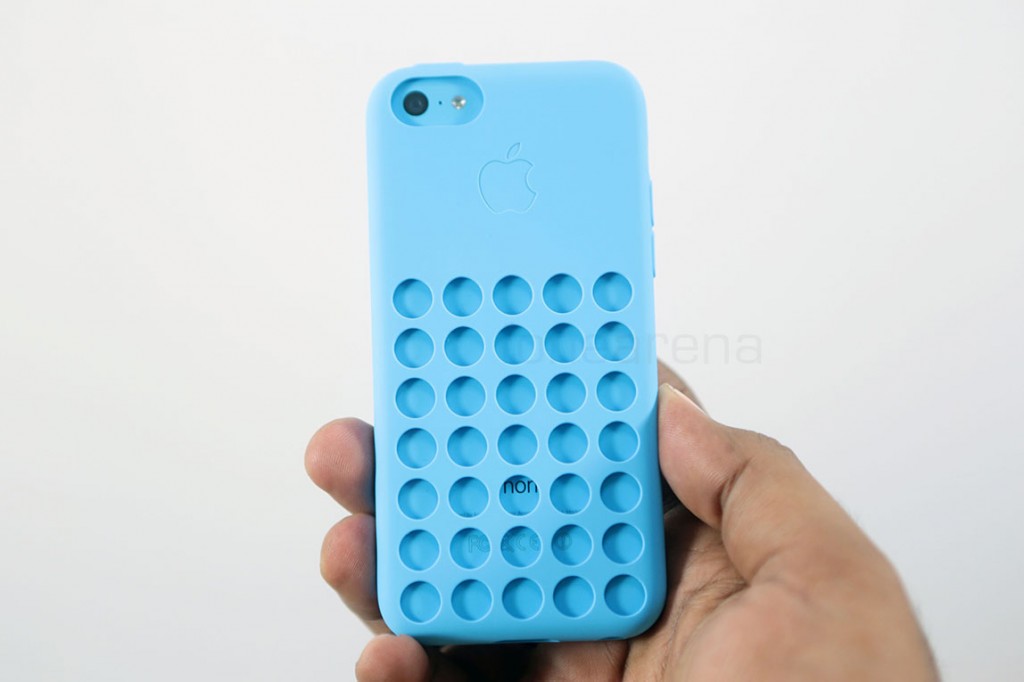 The official Apple iPhone 5c (check out our review!) case is here! After facing much ridicule over its similarities with the popularly hated Crocs flip flops, it has landed in our office, in a matching blue colour that actually goes nicely with our blue iPhone 5c. Like all the official cases, we must say that this case too, is made of high quality materials. But of course, you wouldn't always be content with just text or photos, we know, so here's an unboxing video showing the case in its dotted glory –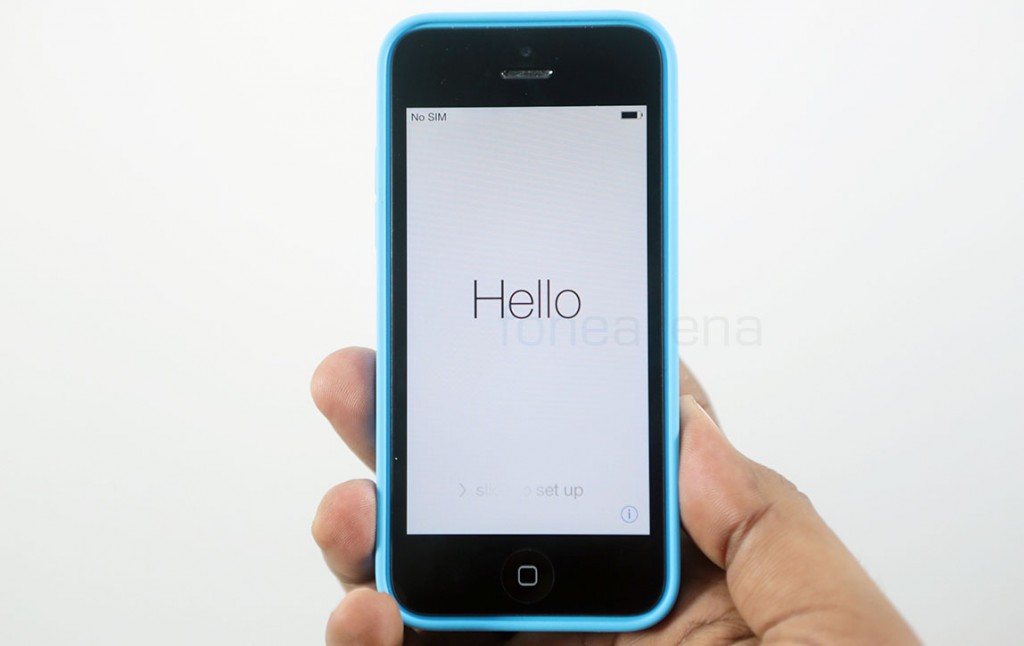 The case also covers the front of the iPhone 5c to provide ample protection for the fragile glass on the front.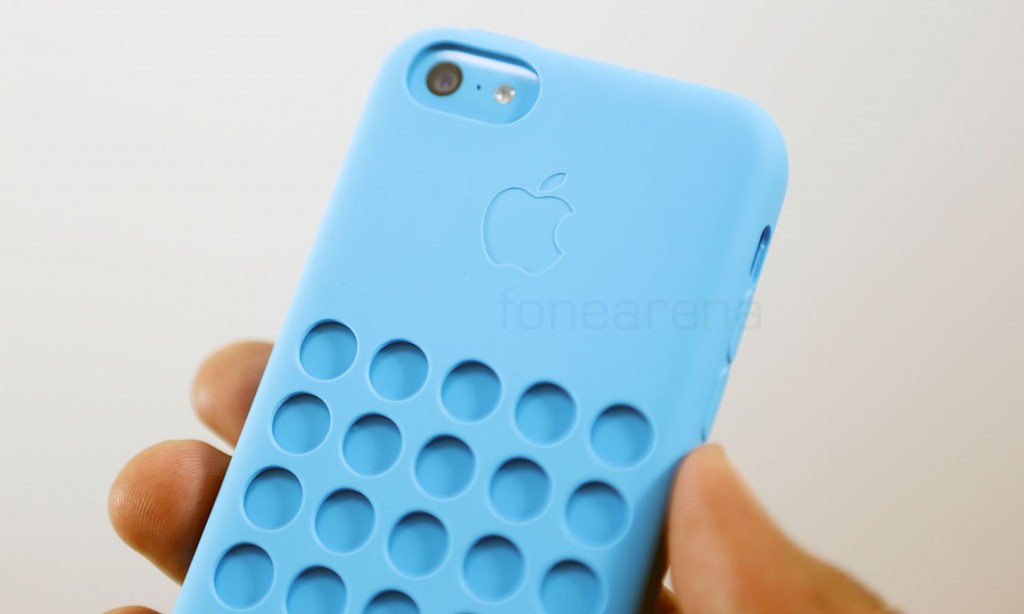 While we love the material used, which feels like a high quality silicone variant, with the nicely etched Apple logo on the top..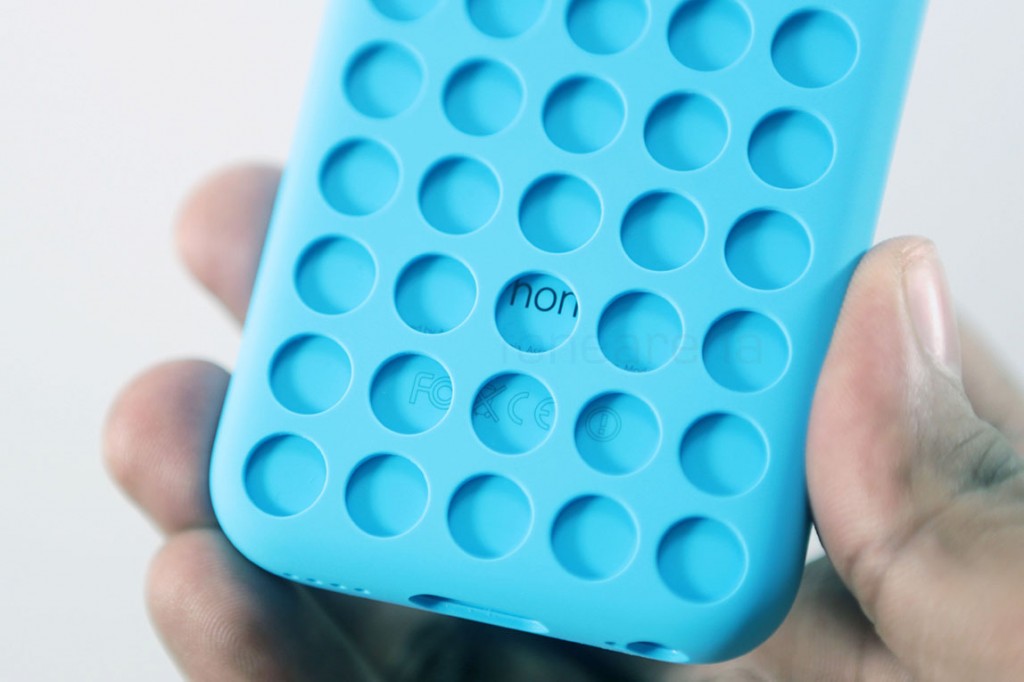 .. we do hate the fact that it partially covers the rest of the branding. Not sure what to make of this, seriously. It would look more out of place if you use a different coloured case, which Apple recommends by the way.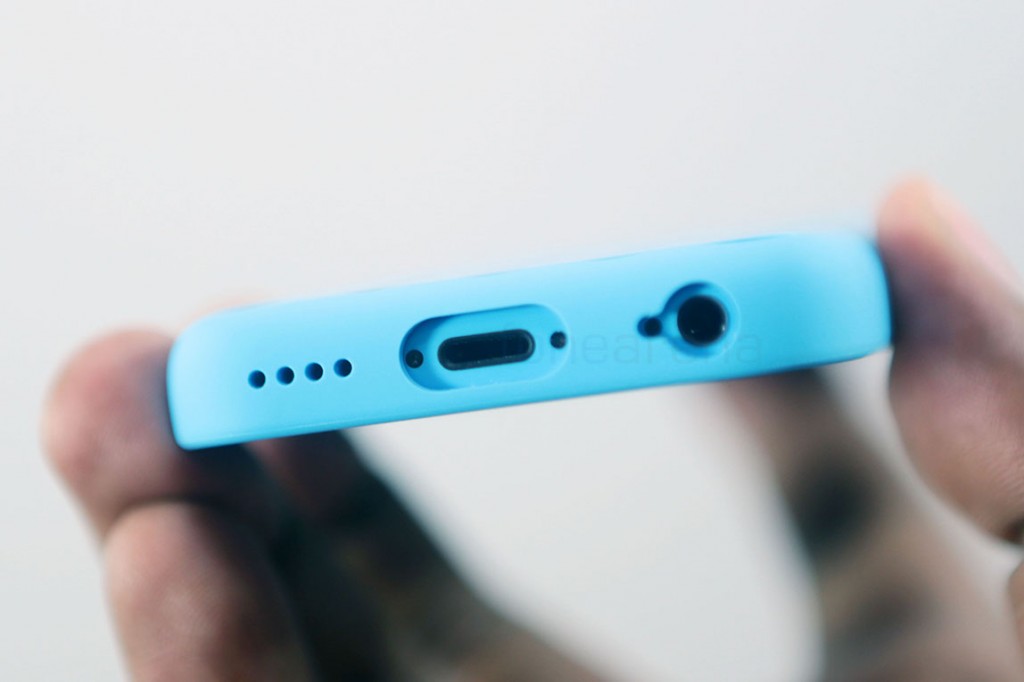 It's a great fit, as expected and is expected to save the iPhone from the scratches that it happily manages to collect thanks to the glossy plastic back. In that sense, we are probably never removing this case off it. More photos of the case here –