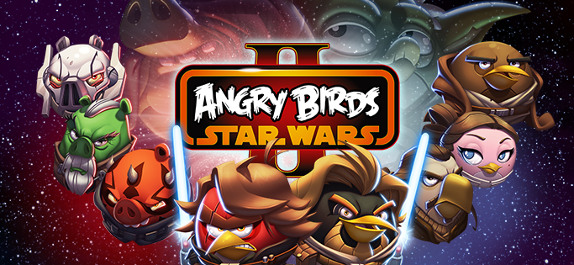 Angry Birds has been a longstanding mega hit gaming franchise from Rovio and usually, a copy sells for 99 cents, or 55 Indian rupees, in the local currency. There was a time when the original game went free for a while, as a part of Nokia's promotion, but suddenly now, half of the collection has gone free. We are not sure if this is a store glitch or something, but exactly half of the Angry Birds collection has gone free in the Indian Windows Phone 8 Store. The games that have gone free are – Original Angry Birds, Angry Birds Star Wars and Angry Birds Star Wars II, while the Seasons, Rio and Space are still showing as paid.
We think it might be a store glitch because we were not able to retrieve the full list of Rovio games from the store, with it throwing us an error. Anyways, if you have a Windows Phone 8 device, like the uber popular Lumia 520, you can get the free Angry Birds Games here –
We also note that other Rovio games like Amazing Alex and just showing as paid as of now, but if this thing is a real deal, many other countries' stores are reportedly housing free versions of the complete collection, so it just might be the time difference that's holding us back for the remaining, or it could be very well just a store glitch. Anyway, go ahead and download it right away before they fix it, or wait and download all the versions in case they are really a part of the deal.
via WPCentral