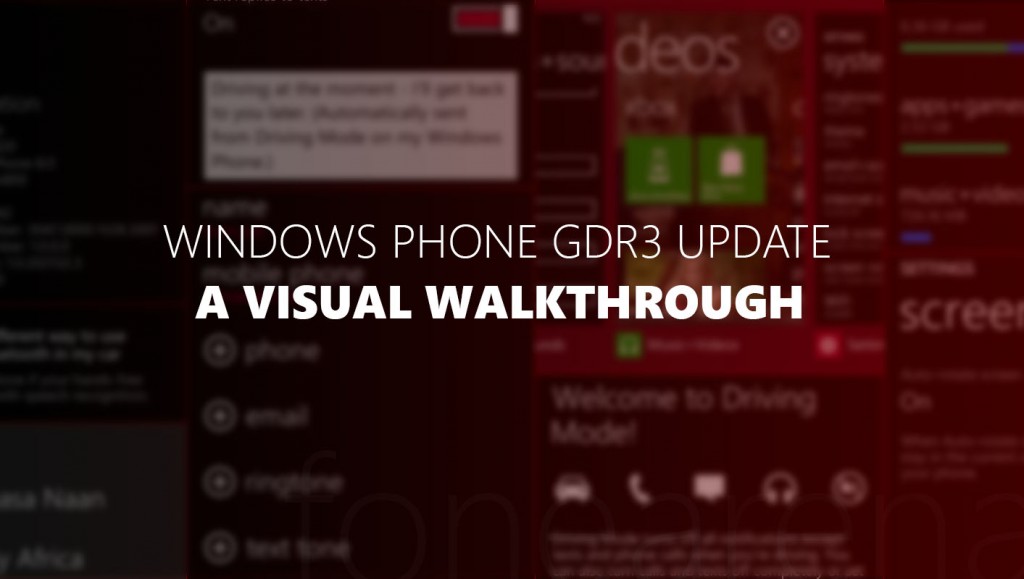 Microsoft just announced the Windows Phone 8 GDR Update 3 release for all WP8 devices, and also announced the "Developer Preview" program for enthusiasts who want early access to the Operating System's pre-release bits. All it needed was a simple 3-step method to install the update on your phone, and of course, without any second thoughts, we did it on our Lumia 820. Yes, we have installed the Windows Phone 8 GDR Update 3 on our device and it's running great. The press releases didn't have much to show in terms of what's really changed with the third update of the operating system, so we are going to give you a visual walkthrough of what's new in the GDR3 update.
Video –
Lets go through the major, err.. decently substantial changes and feature additions first.
Multitasking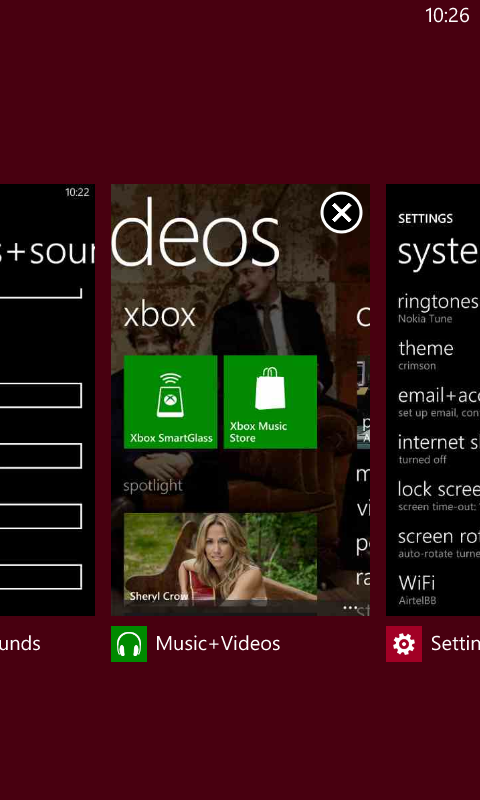 While the fast resume type multitasking is here to stay, Microsoft has finally added a less confusing element to a rather confusing system. With Windows Phone 8, Microsoft added the ability for apps to quickly resume from any part of the UI, be it the multitasking menu or the tile or even from the app list. For a stack-based multitasking that was present from WP7, this was slightly confusing. People were used to pressing back for no reason, just because they wanted to clear the stack and rid the applications of their supposedly "running" state. This meant that the multitasking menu was almost useless and redundant and just a portal to recently stacked app pages. So, in an effort to reduce the clueless back-clicking, there is now an X over all the stacked pages in the Multitasking screen so that each can be cleared without pressing back incessantly.There is also the neat animation for closing the app, similar to deleting an e-mail.
We hope Microsoft implement some kind of a gesture to remove the apps rather than clicking a "X" button.
Storage Management
Nokia might have released its own Storage Check app for all Windows Phones that made visualizing the files better, but Windows Phone's own storage app was bare bones. Unfortunately, everything came to the limelight when users faced fast filling-up of storage called "Other". Microsoft have sort of fixed this in the GDR 2 release, and now, with the new phone storage app, it is even easier to see what all files occupy the system so that you can plan on freeing up some. You can also delete the temporary files if you find them occupying more space that needed.
Driving Mode
Along with other improved Bluetooth changes, Windows Phone now incorporates a Driving mode that can manage your incoming notifications, be it a call, a message or anything. It's all an effort to keep you concentrated on your driving. It is also noted that Microsoft already had a similar voice-guided functionality baked in Windows Phone Mango, which enabled you to respond to calls and text through voice commands for a hands free experience. This takes that further with filtering and auto-respond messages. We believe that Microsoft might have taken advantage of its automotive OS to develop this feature.
Now on to changes that are even more minor.
Custom Ringtones for contacts and every kind of notification
This is pretty self explanatory. You can set custom ringtones now, for each and every kind of notification and for separate contacts too. A much needed feature, and it is finally here.
Changes to Bluetooth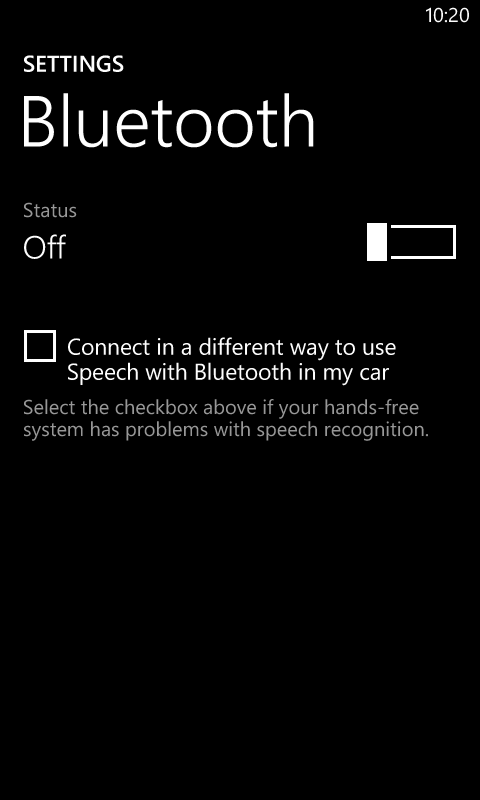 Bluetooth 4.0 enabled a lot of low power interaction with crazy new devices, like Smartwatches and health monitors but none of those currently work on Windows Phone. Nokia brought some features into its Amber update in preparation of launching its own low power accessories but Microsoft too have now owned up to the problem and have added a few changes and a lot of compatibility to its Bluetooth stack. There is now a separate option to increase the speech recognition accuracy with certain devices it faced problems with, earlier. This should now work better with car systems and so on.
Screen Rotation Lock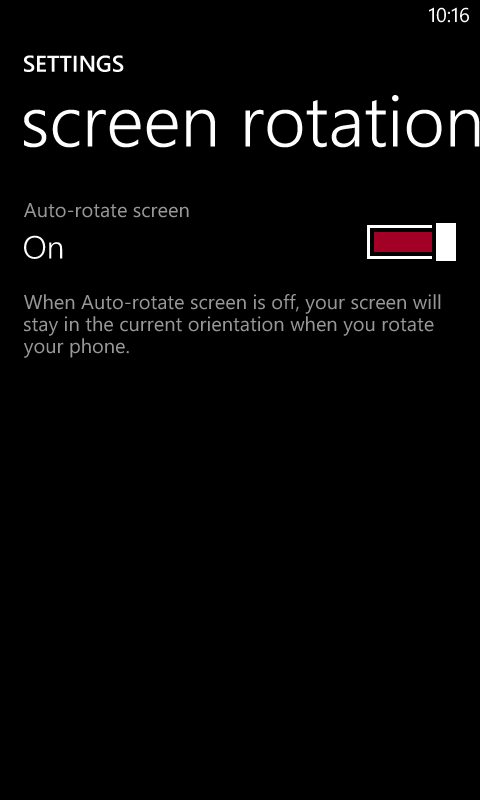 Finally, Microsoft has acknowledged the need for a Screen rotation lock. Such a simple feature, yet it had evaded us so far. But yeah, it's here.
Other impressions
Apart from the above changes, we noted that the OS update does nothing to the Firmware or the user data. The update is super clean and the fimrware elements like Glance Screen, Double Tap to wake are perfectly intact, so you are not really losing out on the experience if you own a Nokia or any other Windows Phone device here. The three column tiles, which is one of the major visual changes to GDR3 is obviously available only for large screens with 1920×1080 resolution. One of the announced changes that didn't make it into the visual walkthrough above was the changes to "Internet Sharing". It was noted in the announcement that devices with GDR3 will now be able to Tether its mobile connection to PCs over Bluetooth, but that doesn't seem to be the case right now. We expect Microsoft to address this in the future pre release updates leading to the full GDR3 update that is slowly rolling out.
In the end, this is not a huge update and lots of features are yet to be implemented to make Windows Phone more viable. On the top of our list are – Notification Center, Granular Volume Controls, File Management, Browser downloads and so on. This will make it on par with other platforms or may be even surpass them in some, owing to some unique Windows Phone features. Services and apps wise, there is a long way to go and we hope Microsoft gets the traction and support needed to make it through, but things need to happen fast. We are certainly looking forward to seeing more enthusiast friendly programs and fast updates.
Anyways, what do you think? Is this substantial enough an update for you? Let us know what you think in the comments section below.