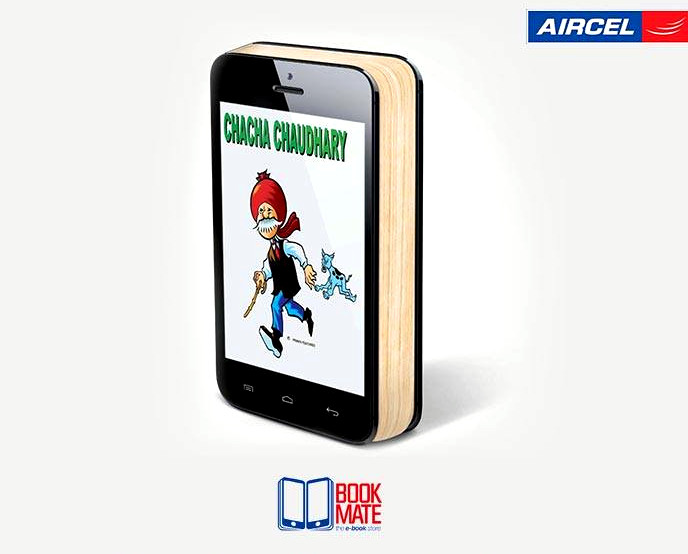 Aircel has launched BookMate, the company's first e-book store. This lets users browse, store, download and read books, magazines and comics, on their smartphones, tablets and PCs. This has collection of fiction and non-fiction bestsellers, magazines, comics, biographies, classics, children's stories, reference books and more. Aircel BookMate will be available on WAP, Web and Android. iOS app would be available soon.
This uses points system to buy e-books, which can be purchased by Aircel account balance. Customers can register aircelbookmate website to get 200 bonus points to purchase books. Pricing starts from Rs. 25.
At the launch, Anupam Vasudev, Chief Marketing Officer, Aircel, said,
India is an emerging market for digital books as e-book sales have risen exponentially in the recent time. The popularity of e-books have generated a perfect opportunity for publishers, book retailers, mobile network operators, device manufacturers and even authors to supply, deliver and monetize electronic book content across the Internet and mobile networks. Thus, as Aircel continues to build on its commitment to provide content for data users, we have introduced our own e-book store 'Aircel BookMate' which gives our customers a myriad of e-books & e-magazines to choose from in various categories.
It has content from publishers including Syndication Today (India Today), Outlook, Diamond Comics (Chacha Chaudhary), Chandamama & Media Transasia.
Download BookMate app for Android from the Google Play Store for free.