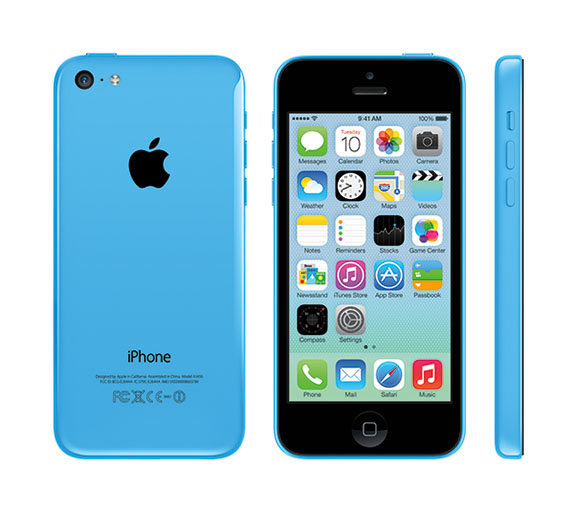 That's right. C definitely doesn't stand for cheap. The unsubsidized unlocked prices for the iPhone 5C have been revealed. The 16 GB version will be available for 549$ and the 32 GB version will be available for 649$. Let me do the direct conversion for you, the Indian National Rupee prices will likely be – Rs. 35,500/- for the 16 GB version and Rs. 42,000/- for the 32 GB version, rounding off to the nearest values without taxes and import duties. That seals the rumour that a low cost iPhone is on the way. It never was and is going to be the plan for Apple as they would never want to lose the insanely high ASPs that they are getting with the current iPhones.
The iPhone 5C also directly replaces the iPhone 5, which means that Apple will cease sales of iPhone 5 everywhere and push the 5C and 5S instead. The iPhone 4S still remains though, by going free on contract in the US and unlocked prices now at $450(Rs. 29,000).
The iPhone 5S on the other hand is priced at $649(Rs. 41,750) for the 16GB version, 749$(Rs. 48,200) for 32 GB and 849$(Rs. 54,616) for the 64 GB version. Quite high prices this time around, but it will be interesting to see how Apple prices the iPhone 5C as well as the iPhone 5S when it launches in India.
That said, are you happy with the prices? Will you be buying one of the iPhones or even both, when it launches in India?
Source Apple – iPhone 5S iPhone 5C