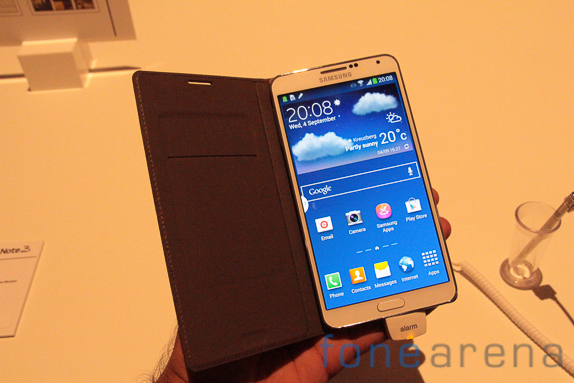 We were live blogging the Samsung Galaxy Note 3 launch event from Berlin and we did manage to get our hands on the device.It does look slightly different from the previous generation Galaxy Note 2 in terms of the design and features.It has a larger 5.7 inch display and feels pretty nice to hold in hand thanks to the new textured back which is not a fingerprint magnet.The back cover is still removable.It supports LTE globally on every network according to Samsung.It also supports Ultra HD or 4K video capture which is pretty new to phones. It weighs 168grams and is about 8.33 m thick and the iconic stylus or S-pen is still part of the package.
Check out our hands on video below
httpv://youtube.com/watch?v=kprpKkCf3FY
Check out the 4K Video demo
httpv://www.youtube.com/watch?v=isQf8qTgjko
Here is the Multi vision and Group Play demo
httpv://www.youtube.com/watch?v=fMZAs948MrY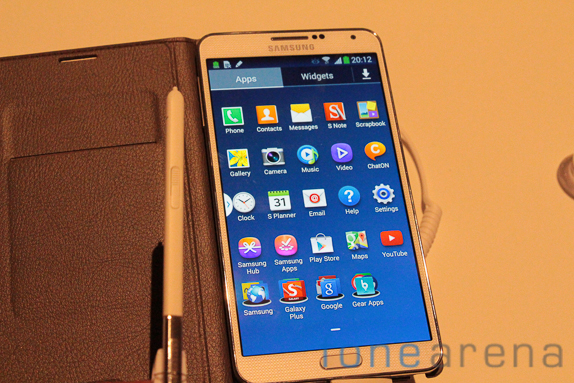 The display has been improved from a 5.5 inch 720p display on the Note 2 to a 5.7 inch 1080p screen. On the back is a 13MP camera equipped with a more powerful CRI LED flash.The camera can capture 1080p HD video at 60fps and 720p video at 120fps. Under the removable back cover is a 3200mAh battery up from 3100 mAh on the Note 2 . There is a microSD card slot too. There is 32GB or 64GB of inbuilt storage depending on the variant but we are not sure how much of the storage is actually user accessible considering what happened with the Galaxy S4.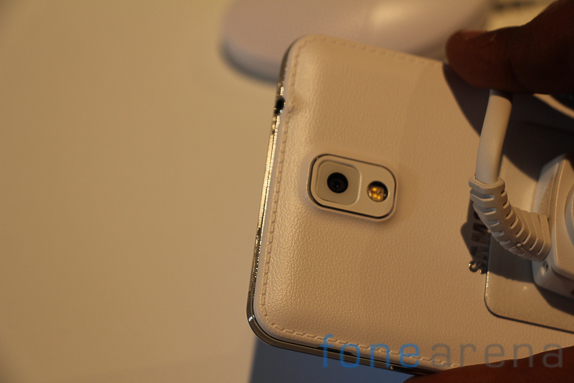 Under the hood, the Galaxy Note 3 is powered by a 2.3 GHz quad-core  Qualcomm Snapdragon 800 processor for LTE markets or a 1.9 GHz +1.3 GHz Octa-core Exynos processor for a3G markets.There is 3GB of RAM which should come in handy for multitasking. 802.11ac WiFi is supported.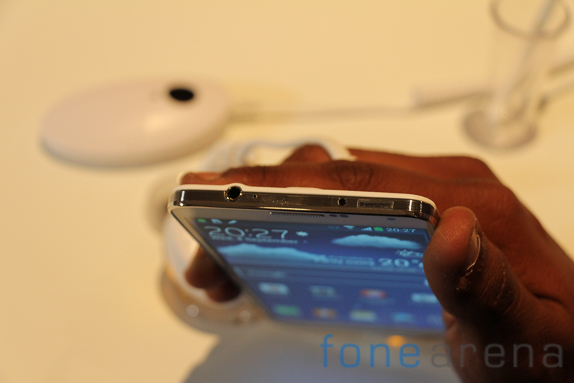 The IR blaster is finally making a way to the Note 3 after appearing on the S4 and the Galaxy Mega 6.3. The device is running on Android 4.3 out of the box which some new software features such as Air Command which let you launch certain apps from anywhere withing the UI by hovering the stylus and circling it. Action Memo, Scrapbook, Screen Write, S Finder, Pen Window are some of the new apps. Multi Window or multi screen has been improved.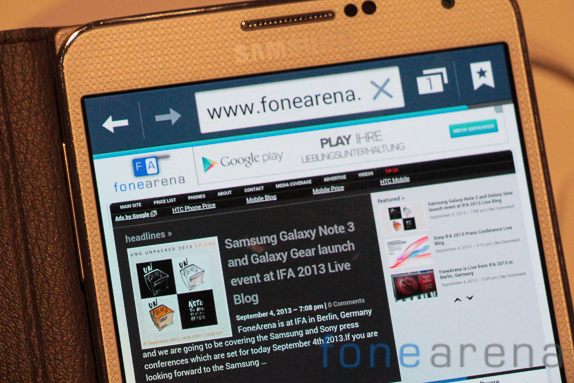 Do let us know what you think of the Note 3 and do feel to ask any questions about this phone and we will try to answer you.