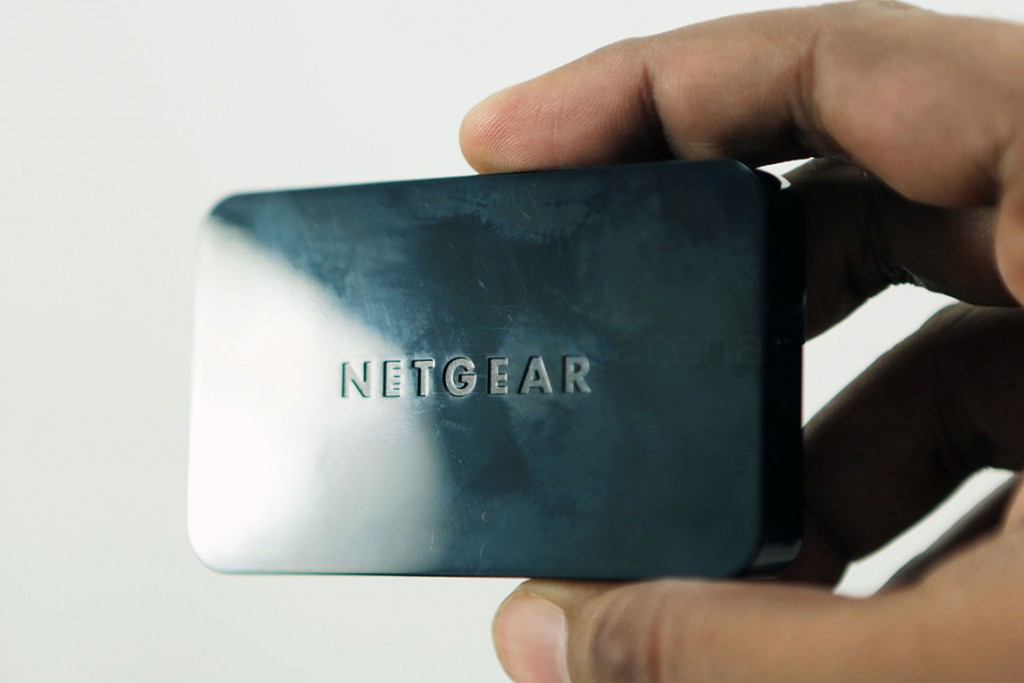 Miracast is a wireless screencast standard that aims to be an open alternative to Apple's AirPlay. With certified devices, the technology works over a peer-to-peer WiFi Direct connection and mirrors everything on your screen on to compatible devices, like for example, your TV. There are many devices that support the Miracast standard and one of them is the Netgear Push2TV that we bought recently. It supports not one but two wireless screencasting standards – Miracast for many Smartphones and Tablets, and Intel WiDi for the new range of ultrabooks. We unboxed it and took it for a spin on video, watch –
httpv://www.youtube.com/watch?v=-UT4YwkxxwE
The Netgear Push2TV is a simple and small device. In the size of a matchbox, the rectangular device has a status LED on the front, a reset button on the sides and the mini USB(for power) and HDMI out ports at the back. The device also has a soft touch grip at the bottom so that you can place it near and home entertainment system and forget about it slipping out of place.
Lets get into the technical bits now. The Miracast solution is really simple. When you turn it on, the whole screen on the device gets encoded into a video(with audio) and is sent over WiFi Direct to the receiver, which in the end displays the content on an appropriate device. The Miracast standard supports up to 1080p HD video and 5.1 surround sound. Which makes it really interesting as a home video solution. One might argue that Chromecast does things better. In a way, yes, but it does things in a totally different. The Chromecast doesn't use the Miracast Protocol yet, and actually gets only the URI from a compatible device and directly streams that video from the internet that actually mirroring the screen. But if rumours are to be believed, Chromecast will be supporting Miracast soon, making it a super cheap dongle for multiple purposes.
But if you are looking to get the Netgear Push2TV, you can get it from abroad, it retails for a pricey $60 on Amazon, and it is not available in India yet.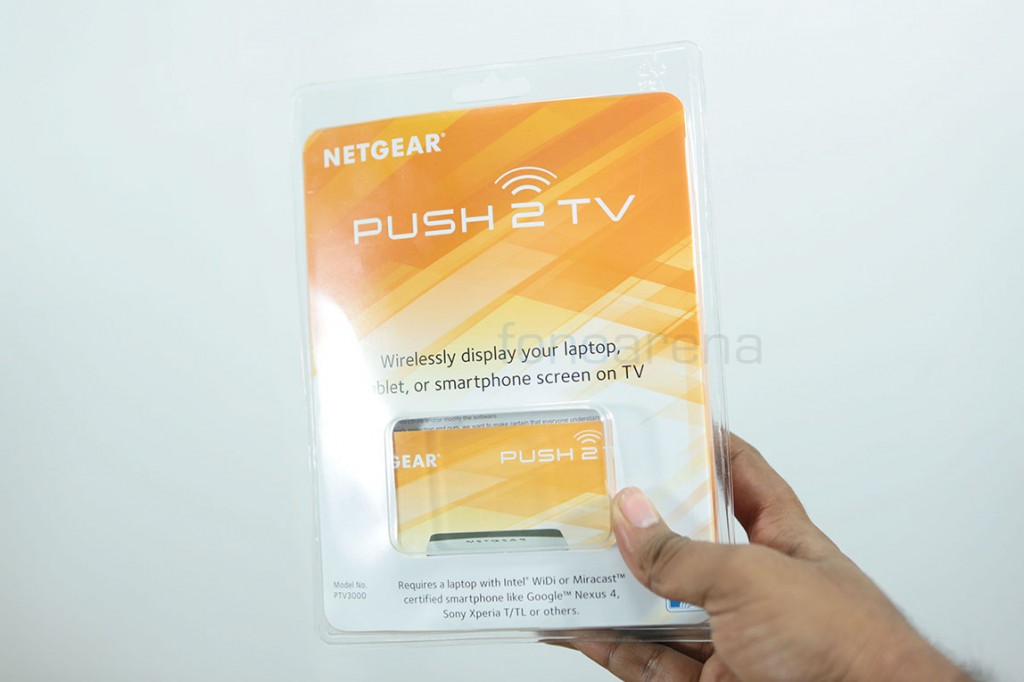 But how do you use the Netgear Push2TV with a Miracast certified device, for example, the Nexus 4? –
Connect the Push2TV to a HDMI enabled TV
Use the USB port on the TV or the in-box power adapter to power on the device through mini USB
Go to display settings on the Nexus 4 and go to Wireless Display
The device code of Push2TV will appear in the results when the Wireless Display is turned on
Tap on the code name to connect and you are good to go!
And that's how you a Miracast solution works with a compatible device like Nexus 4. If your device has anything like "Screen Mirroring" in the settings, there are good chances that the Netgear Push2TV will work with it. Make sure the device runs Android 4.2(which added native support) though, and it's also worth noting that Windows 8.1 comes with native support for Miracast. That said, let us know if you have any questions in the comments section below, we will do our best to answer the queries.