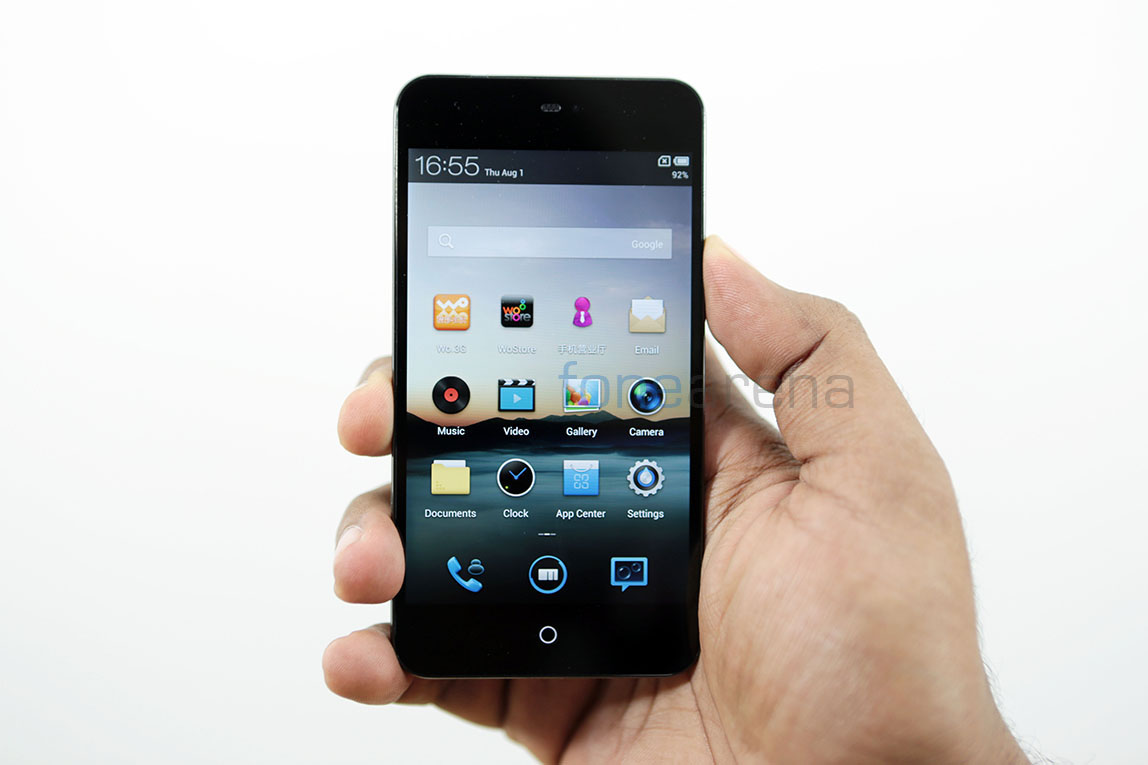 Meizu, a well known Chinese smartphone manufacturer, rose to popularity with its M9 and MX devices. The company was always known for making devices that look remarkably similar to Apple's iPhone, and that tradition continues with its latest flagship, the MX2. With a really impressive build quality and a gorgeous display, we set out to unbox this beauty of a device with some high expectations. Does it deliver? Watch the unboxing video and skip past the break for our initial impressions of the device.
httpv://www.youtube.com/watch?v=ziyeSaBvkFw
Like the device, the box contents are very minimalistic too –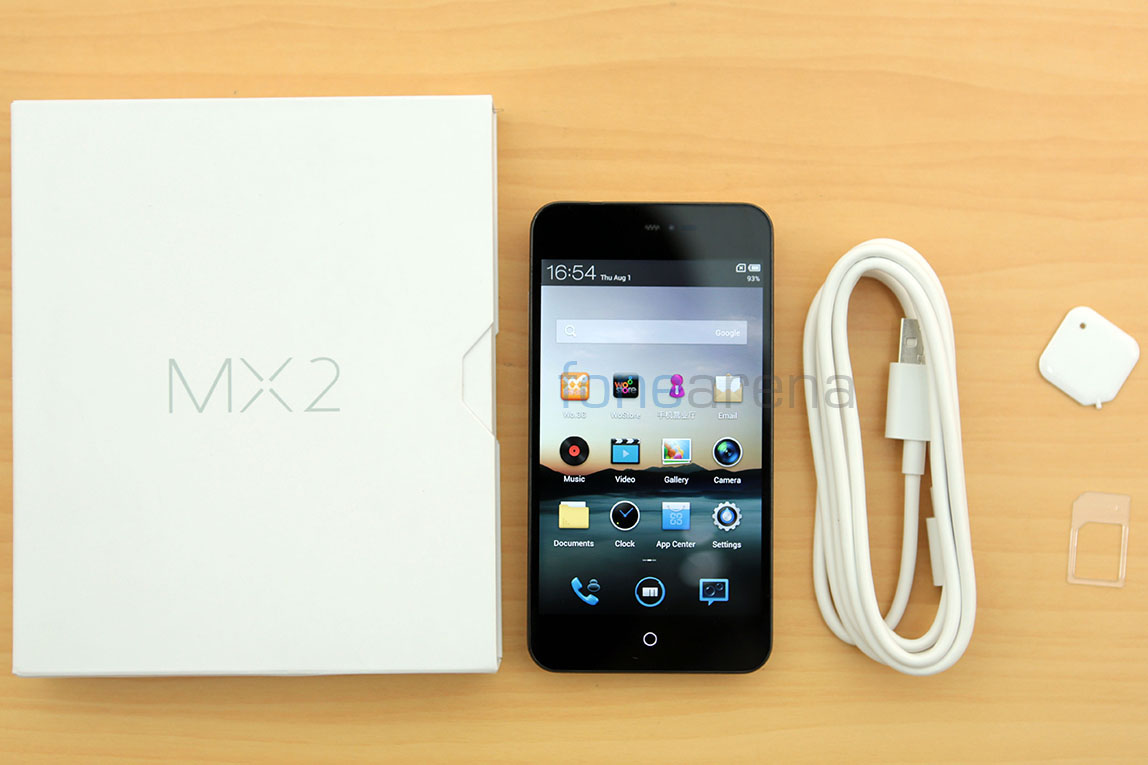 The box is very small, as you can note from the video. It is bound like a book with hard pages inside, which looks something like –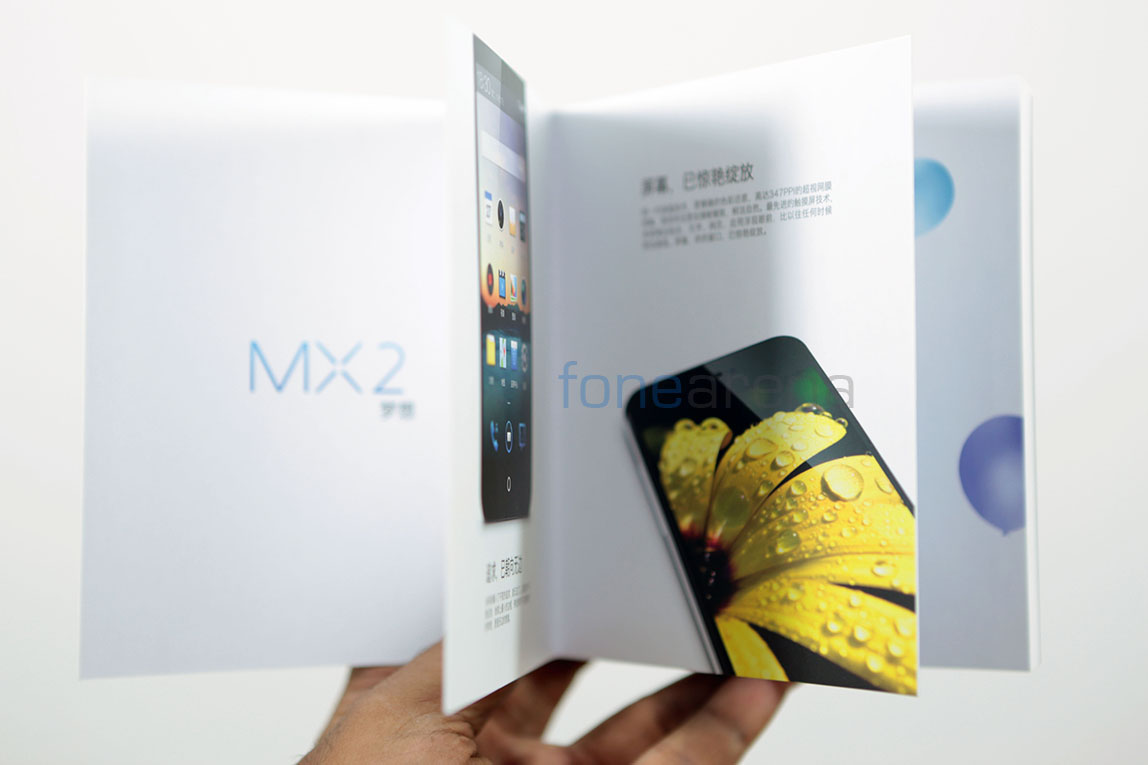 The phone sits inside the book, and the accessories sit on the other side, the last page.
The minimal list of accessories include a micro USB cable, a micro SIM holder and a tool for ejecting the back cover. Now onto our first impression of the device.
Starting with the design, it feels a lot like the iPhone, but feels slightly different at the same time too. The dark and slim bezels blend in with the brilliant display that is as dark, when turned off. The sides are made of true brushed metal that slightly improves the grip of an otherwise plastic back. When we say plastic, it is not the typical low cost plastic that you see on Samsung devices, but of really high quality. Meizu has particularly employed a dual injection moulding style that has a translucent outer cover and a opaque inner cover. This is very similar to the Nokia Lumia 620's dual shot casing.
The 4.4 inch display is a marvel to look at, with superb viewing angles and excellent colour reproduction. It is not a slouch in the pixel density department too, with a 1280×800 resolution. Sitting comfortably in the hand, it is very compact when compared with the massive devices these days. The overall design and build quality is really awesome, kudos to the company for sticking to high quality materials. The OS running on this phone is Android, but you don't see any hint of it when you power it on. Called the Flyme OS 2.0, the UI is refreshing but at the same time quite limiting.
That said, our initial impressions have been really good, and we can't wait to tell you more about this excellent device. We bought this from China and it's not available in India. Nope, not on eBay too so let us know if you have any questions other than price or availability of this rare device, we will try to do our best to answer. More pics below –