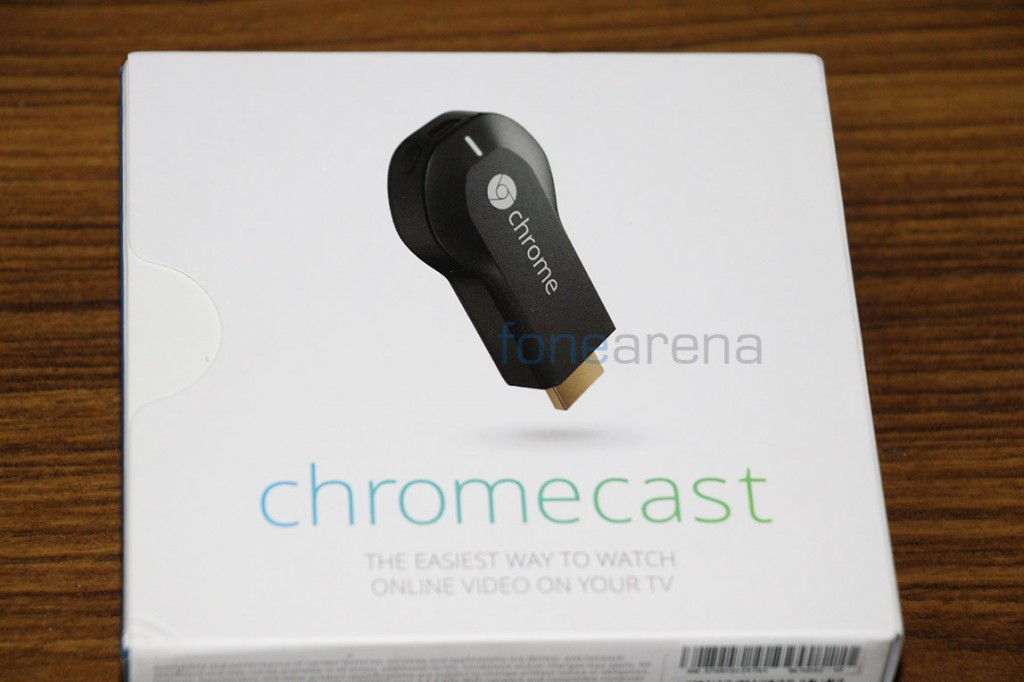 Google launched the Chromecast last week and we already managed to get hold of this interesting device on FoneArena. So what does a Chromecast do ? It is basically a dongle for your TV which lets you watch online video and more on your large screen TV. You can watch Youtube , Netflix ,  Google Play movies and your Chrome brower tab on your large screen TV using this tiny little dongle which connects to it using the standard HDMI socket.Most modern TVs would draw power from the HDMI itself but certain older ones like mine would require external power. Nice that  Google has decided to include a HDMI extender and also a power solution in the box. Watch the unboxing and a short demo in the video below
httpv://www.youtube.com/watch?v=csAuKHAcV1A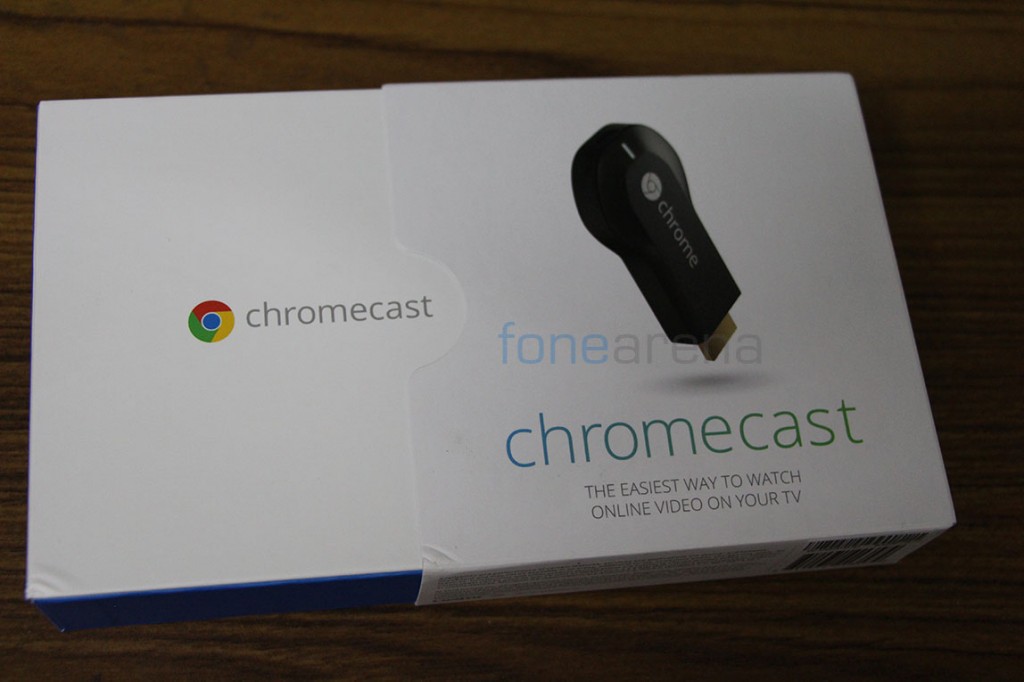 Box Contents
Chromecast dongle
HDMI extender
micro USB cable
AC wall adapter (110-240V)
User manual and safety, warranty information
Support for Android , iOS , Windows and Mac OS X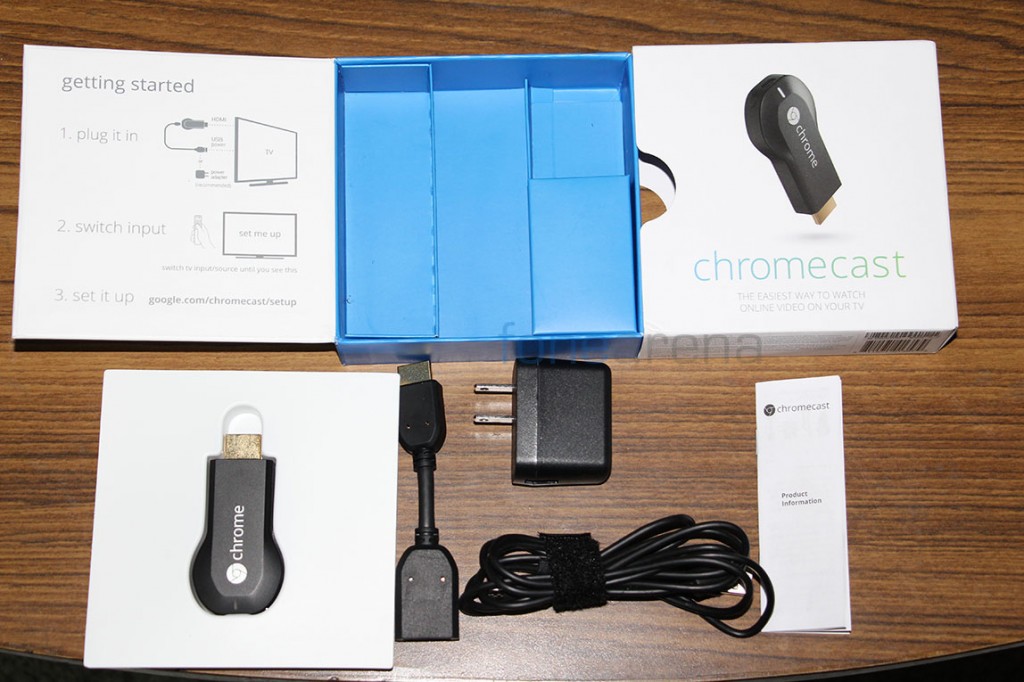 How does the Chromecast work ?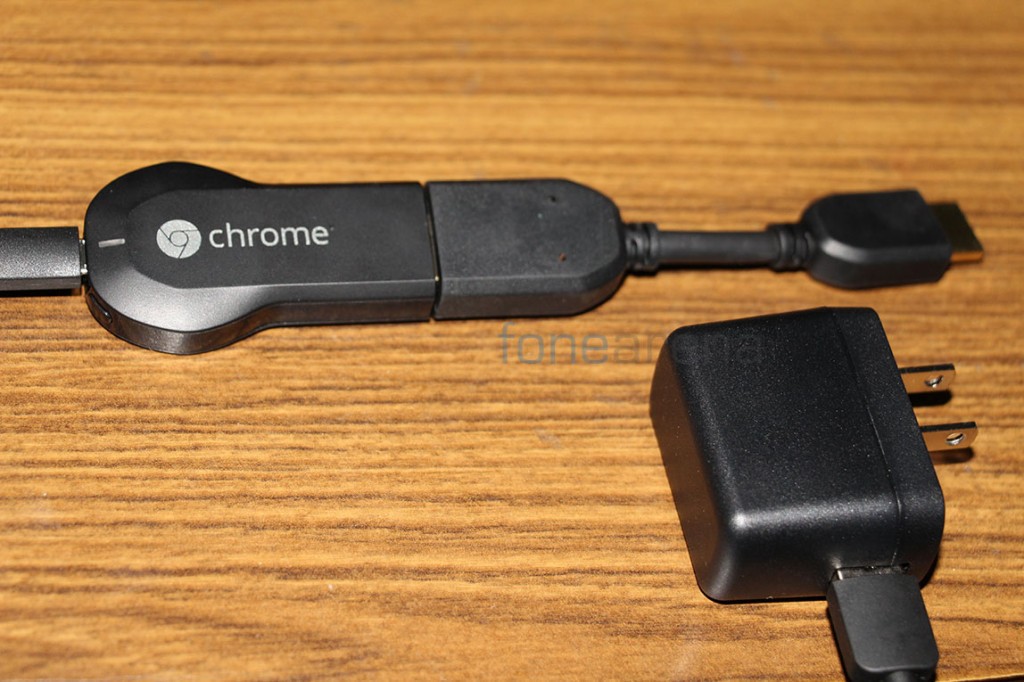 Setting up the device was easy. I had to plug it into my TV using the supplied HDMI extender as my I did not have much space on my TV access panel. Then i realized my TV was around 3 years old ,  it is one of those nice looking Samsung LED TVs which is out dated now. This meant that the HDMI socket was unable to supply enough power to the Chromecast dongle and I had to supply power to it using the supplied microUSB AC adapter. The power indicator immediately turned on and the TV detected the device. I was asked to set up the Chromecast using my computer or phone. I chose to do it on my Macbook Air. I had to download an application and pick the Chromecast and choose the WiFi network and the name of the device and I was all set.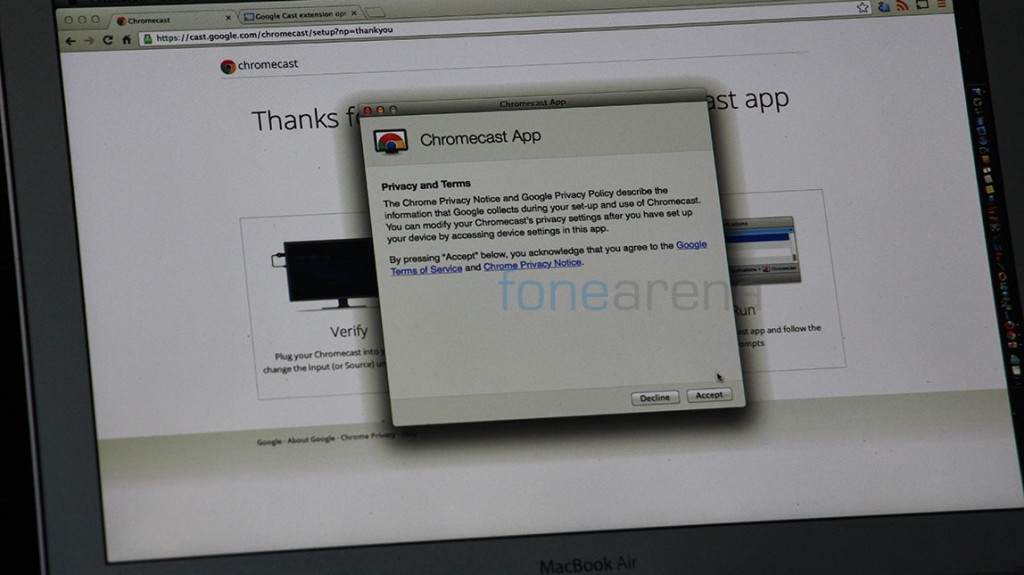 My TV is now ready to stream video using either my phone or laptop.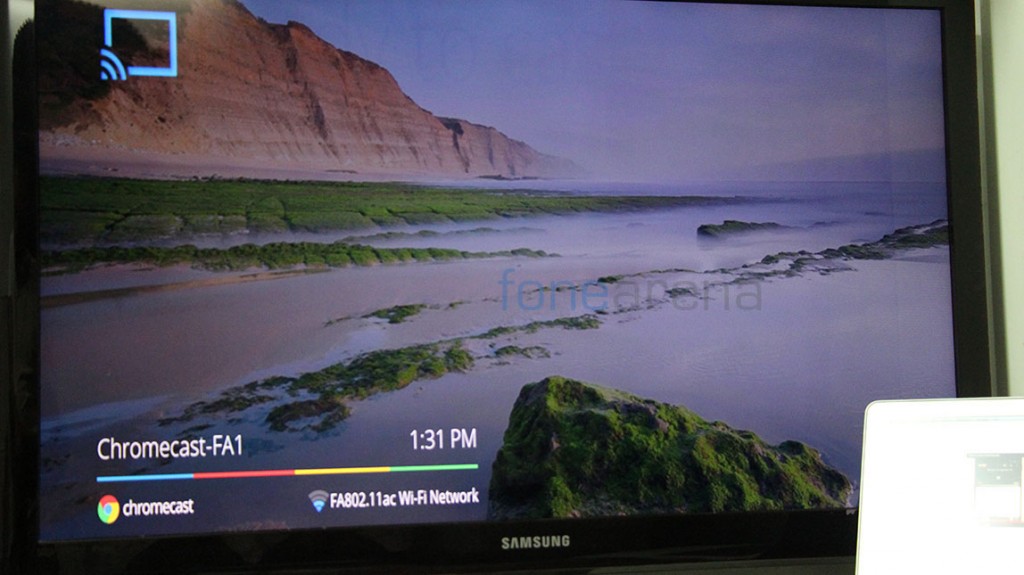 The Chromecast requires both the devices to be on the same WiFi network. Here is a FoneArena youtube video playing on the large TV. Wow the Lumia 1020 and Galaxy S4 Zoom look really massive.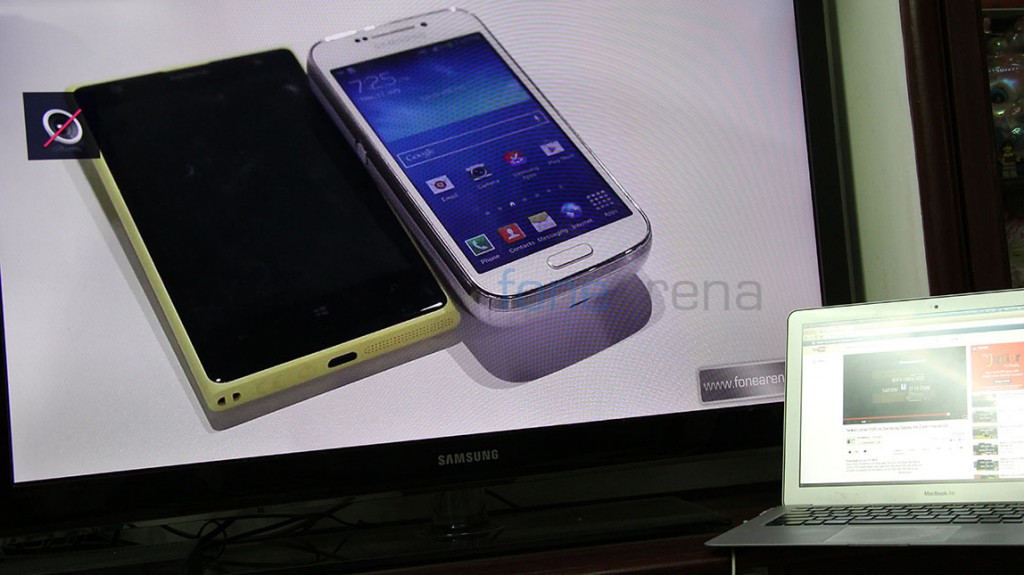 Here is another video playing on the TV initiated from an Android phone. Amplifier is the song !
Priced at $35 the Chromecast is great mobile accessory if you like enjoying video on the big screen but then it does not do much other than stream video and your browser on your TV.  We should be giving you an in depth report in our full review. One question before you leave , would you like us to giveaway a Chromecast on FoneArena ? Let us know and we will giveaway one of these tiny but awesome devices !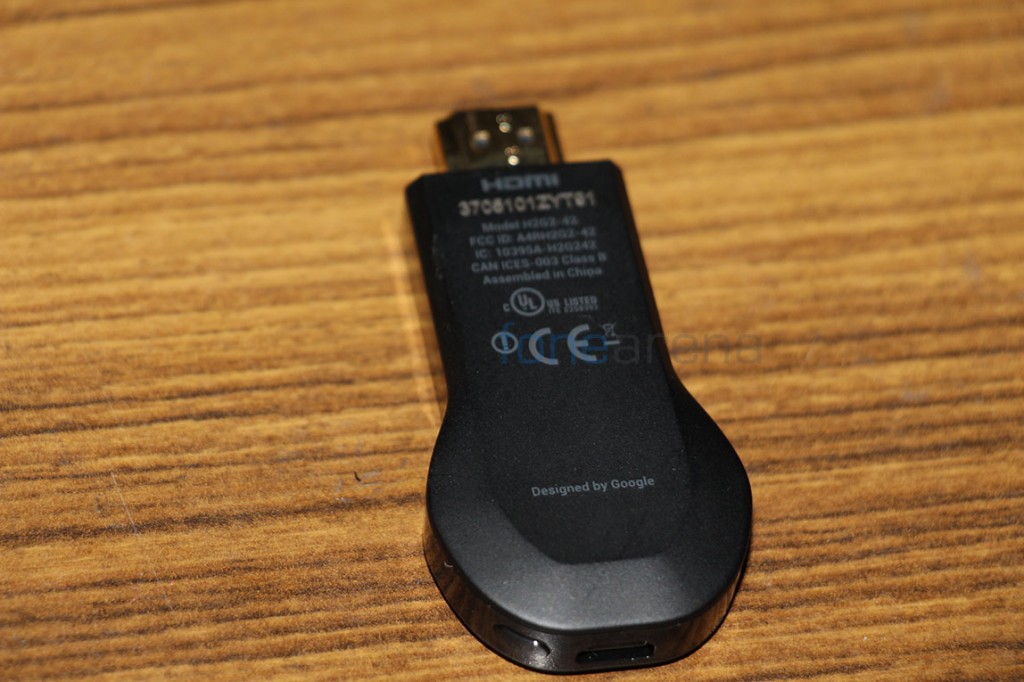 Check out the photo gallery below