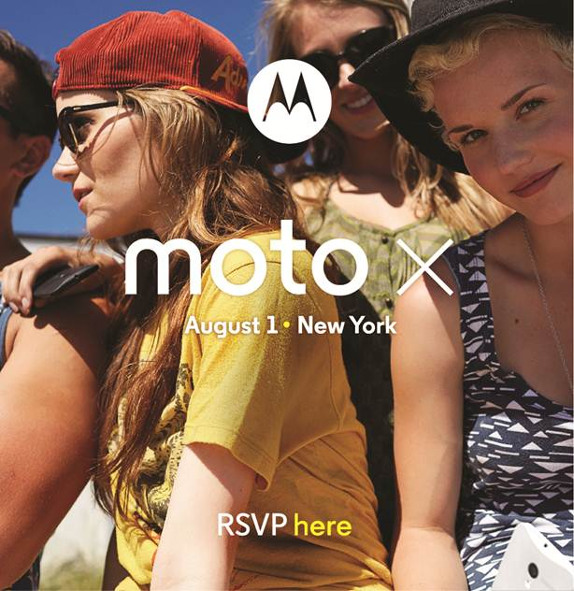 Motorola has started sending out invites to the media in the U.S. for the Moto X press event scheduled on August 1st in New York City . The company officially teased the phone earlier this month as the first smartphone that you can design yourself. It also said that Designed by you . Assembled in the USA. Earlier this week Motorola posted a photo of the phone being  assembled in the USA, so the phone may go on sale in the U.S soon after the launch.
Even though the specifications of the device was already leaked by the evleaks, The Verge has confirmed that the phone would feature a 4.5 inch display (probably 720p according to earlier leaks), a dual-core 1.7 GHz Snapdragon dual-core MSM8960T processor, 2GB of RAM, and a removable Kevlar rear shell. As Android 4.3 has yet to be available, the phone runs a near stock version of Android 4.2.2.
The device would also have always-on listening mode which recognizes commands and a Auto HDR mode in the camera. Even though there are no details about the camera, it might feature a 10MP rear camera with LED flash and a 2MP front-facing camera according earlier leaks.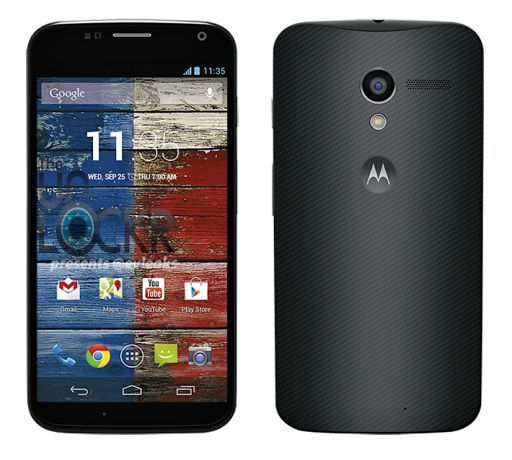 Evleaks has leaked the first press image of the device and says that it is expected to hit retail near the end of the month, on multiple US carriers. It also says that the phone would come at extremely competitive price points. With the Google event scheduled for July 24th and a Motorola event on August 1st, it is definitely going to be an interesting couple of weeks.
Source: CNET, The Verge, The Unlockr