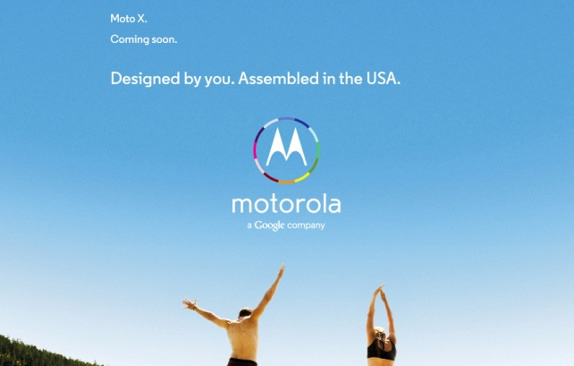 If you remember the first teaser of the Moto X, a picture with two people jumping into the water, it boasted of two things – "Designed by you. Assembled in the USA.". While the terms designed by you is still open for interpretation, Motorola has practically sealed the case for the next one by posting a tweet with a picture of the Moto X being manufactured at a Motorola plant in the USA.
Yep. This guy is building exactly what you think he is. Designed by you. Assembled in the USA. pic.twitter.com/U9fhJRDmmM

— Motorola Mobility (@Motorola) July 18, 2013
Motorola, being a Google company now, is following its parent's tradition of assembling new devices in the US, that primarily started with Google manufacturing its home media solution – the Nexus Q in the country. In this way, Google hopes to inspire some patriotism for its products, noting the fact that Americans are highly patriotic.
But the manufacturing here largely denotes assembling of all the imported components, that are separately manufactured by various component suppliers. The suppliers are unmistakeably based in China and around the world, but the point is clear, Google and Motorola want to inspire the tech community that is largely dependent on China even for assembling purposes. Will that work? We will find out soon. Coming to the elephant in the room here, Moto X. We recently got to know about a new Google event scheduled on the 24th, in which the company is ready to launch Android 4.3, a new Nexus 7 and of course, the Moto X.
We had a lot of leaks earlier, so if you want more information, you can find them here –
Moto X Always listening Google Now and standby notifications
via AndroidCentral