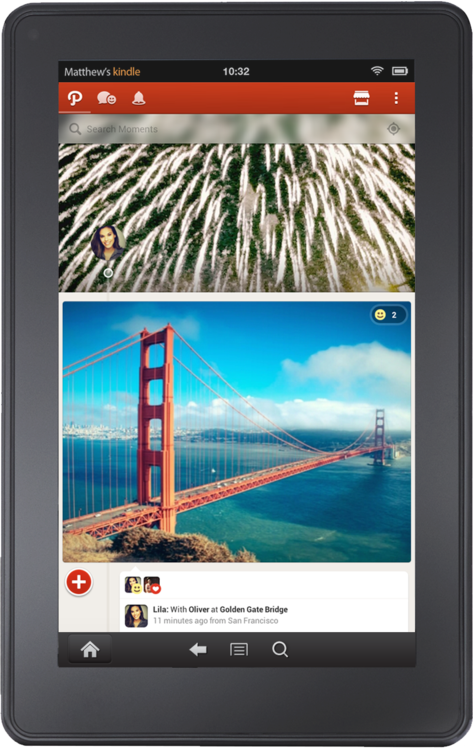 Path was launched in November 2010 as a social network to capture and share special moments with friends and family. Currently, Path has about more than five million users. Initially the app was available in iOS and Android, but now Path is officially available for Kindle Fire.
Path is a social network which primarily focuses on sharing your life with your family and close friends. It is also an easy way to maintain a social "journal" of your life. The privacy of Path sets its apart from the other social networks. It is very specific on who can see your content. It has a feed that is similar to the other social networks where you get the happenings of your closed ones. You can post photos and videos to share with your closed ones and the Path app lets your choose between 8 free and 4 premium lens effects when uploading the images.
Path is available on Kindle Fire HD 7″, Kindle Fire HD 8.9″ WiFi, and Kindle Fire HD 8.9″ 4G LTE. The Path Android team has worked on the Kindle version and changed the user interface according to the Kindle Fire. The notification bar at the top now has more options thanks to the big screen. Home feed, Messages and Notifications can be directly accessed from the top left corner of the screen. And at the bottom of the screen, you have the Kindle's navigation bar. Path have mentioned in their blogpost that they were very happy and thrilled to announce the Path app for the Kindle Fire.
You can download the Path app from here.
Source Path Blog
Report contributed by Monish