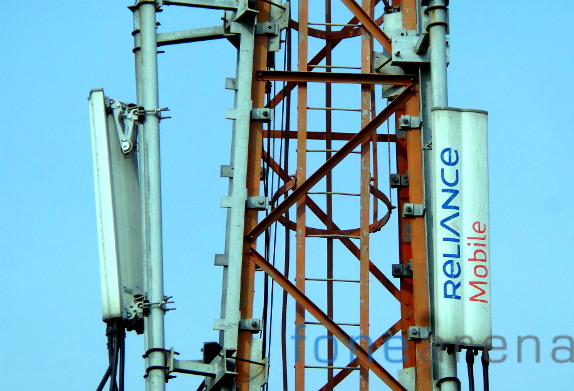 Reliance Jio Infocomm  and Reliance Communications (RCom) has announced a Rs. 12,000 crore (Over US$ 2 Billion) deal for sharing of RCOM's nationwide telecom towers infrastructure. This would let Reliance Jio Infocomm utilize up to 45,000 ground and rooftop based towers across RCOM's nationwide network for its 4G roll out.
This agreement provides for joint working arrangements to configure the scope of additional towers to be built at new locations to ensure deep penetration and seamless delivery of next generation services, said the statement. At the AGM meeting in Mumbai, Mukesh Ambani, Chairman and Managing Director of the Reliance Industries said that Reliance Jio Infocomm team would hire nearly 10,000 professionals nationally over the next year.
Reliance Jio Infocomm tied up with Reliance Communications recently to get access to the latter's optic fiber network. Reliance Jio is likely to launch their 4G services over the next year.