The portable speaker market has been really heating up lately and Jabra introduced its entrant into the field some time back. We've spent sometime with the Jabra Solemate and put it through its paces. Read on to find out what we think about it.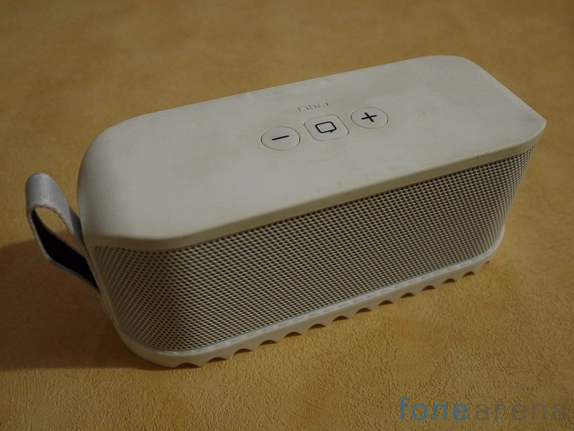 The Jabra Solemate ships in a transparent hardplastic package that makes it easy to see the unit right through. In terms of design, Jabra have gone for the rugged look and this is backed up with the choice of materials as well. Rugged plastics have been used all around that should help the portable speaker survive a fall or two.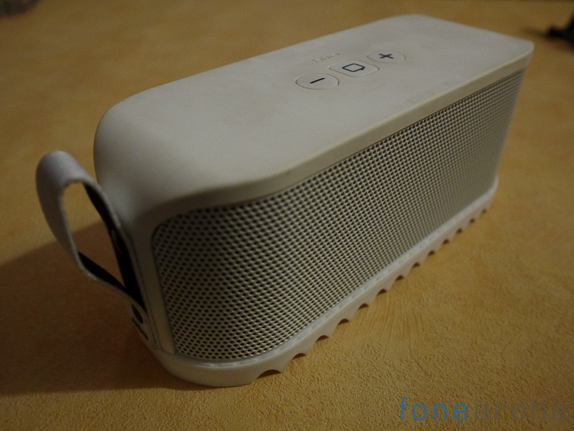 Measuring 172x64x70mm,the Jabra Solemate weighs in at 610grams which gives it solid heft. A fabric handle can be located on the side of the speaker. Because the Solemate doubles up as a speakerphone, you can spot call handling button on the top with volume controls flanking it on either side.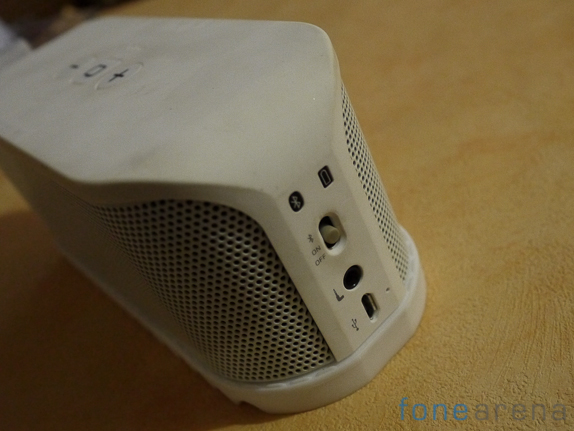 The Jabra Solemate offers a range of connectivity options and these range from bluetooth, 3.5mm audio jack to even USB based audio which isn't too common. Over on the side of the speaker you can spot the power switch, bluetooth key. A 3.5mm jack and USB port can be spotted below it. The USB port doubles up as a charging slot as well with charging time averaging between 2 to 2.5 hours from a power socket. The bottom of the speaker is made of thick rubber with a grippy texture like that of a shoe to allow it to absorb vibrations. An audio cable is securely stowed away there as well.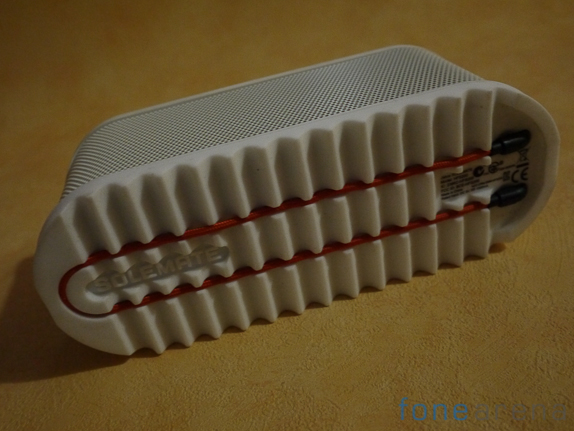 Coming to the audio quality of the Jabra Solemate, we were very impressed. The speaker is loud enough to fill a fairly large room and can provide an adequate amount of bass. As is usually the case, cranking the volume too high can make it sound tinny but this is easy to correct by using an equalizer or just turning the volume down a bit. The battery life on the Jabra Solemate is rated at 10 hours for music streaming and our testing gave results right in line with that statement. Our only gripe with the speaker was that it picks up dirt and dust too easily. While slightly pricey at Rs. 10,990 , we can wholeheartedly recommend the Jabra Solemate for the audio quality it offers. The Jabra Solemate ships in both black and white colors.