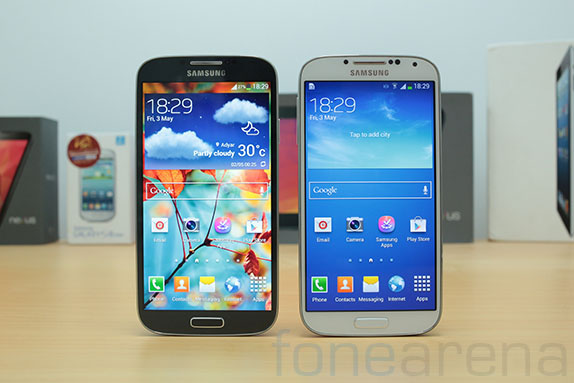 Samsung has announced that the Galaxy S4 sales (to sales channels) has crossed 10 million units globally in less than one month after its launch. Last week Korean daily reported that the Samsung Galaxy S4 shipments crossed 4 million units in just 5 days and Samsung has shipped over 6 million units of the Galaxy S4 in 14 days. 
Samsung announced earlier this year that they have sold over 100 million Galaxy S Series devices globally. The Samsung Galaxy S3 that was released back in May 2012 took just 50 days to reach 10 million mark and the Galaxy S2 took 7 months to reach the same milestone. This makes the Galaxy S4 the fastest selling smartphone in the Galaxy S series.
Samsung released the Galaxy S4 only in two color variants, Black Mist and White Frost. The company has announced that the device would be available this summer in new colors including Blue Arctic and Red Aurora, followed by Purple Mirage and Brown Autumn.
The Samsung Galaxy S4 is available in more than 110 countries and will gradually be rolled out to a total of 155 countries in cooperation with 327 partners.