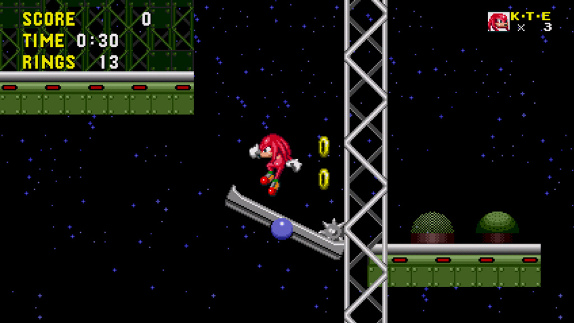 SEGA Corporation, popular video game development company has remastered and released their classic Sonic The Hedgehog game for Android and iOS devices. This game has new widescreen support and lets you zoom through zones at 60 frames per second. Now you can unlock Tails and Knuckles as playable characters, enjoy a remastered original soundtrack, new leaderboards, achievements, and an all-new Time Attack mode.
Features of Sonic The Hedgehog
 Race at lightning speeds across 7 classic zones as Sonic the Hedgehog.
Run and spin through loop-de-loops as you collect rings and defeat enemies on your mission to save the world from the evil Dr. Eggman.
Play as Sonic's friends Tails & Knuckles for the first time. Use their unique abilities to fly, climb, and glide around levels offering exciting new ways to explore.
Now play the game in widescreen at 60FPS
Legendary soundtrack has been fully re-mastered.
Challenge yourself with an all-new Time Attack Mode!
Sonic The Hedgehog on Android offers exclusive support for the Power A Moga, Nyko, XBOX, and all HID controllers.
Download Sonic The Hedgehog ($2.99) – Android | iPhone and iPad