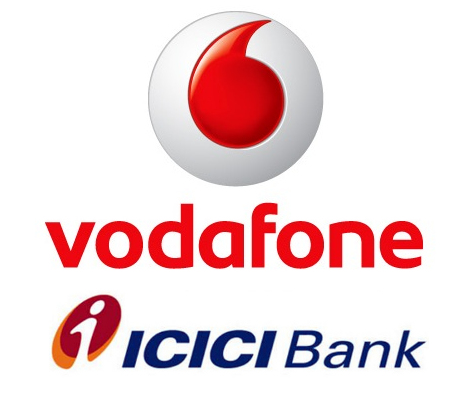 Vodafone India has partnered with ICICI Bank to launch M-Pesa, a mobile money transfer and payment service. It offers a simple and secure way to transfer money and make payments with the security of financial transactions provided by ICICI Bank. Vodafone India through its subsidiary, Mobile Commerce Solutions Ltd. (MCSL) and ICICI Bank announced the M-Pesa back in November 2012. It is aimed at unbanked and underserviced sections of the country.
M-Pesa Service offers
Deposit and withdraw cash from designated outlets
Transfer money to any mobile phone in India
Remit money to any bank account in India
Make payments to recharge mobile, clear utility bills and for DTH service subscription
Shop at select shops
Participate in e-commerce/m-commerce.
Vodafone customers can open an M-Pesa account in 4 easy steps
Step 1: Visit an 'M-Pesa' outlet
Step 2: Register with 'M-Pesa' agent & fill and submit a form, provide identity, address proofs and deposit a minimum amount
Step 3: Mobile Wallet ready to use – Deposit Cash, transfer money to any bank account or another 'M-Pesa' account holder, recharge mobile & DTH and pay mobile or utilities
Step 4: Application and documents verified and approved by MCSL and ICICI Bank – Now withdraw cash and transfer money to any mobile
The M-Pesa service would first launch in  eastern parts of the country including Kolkata, West Bengal, Bihar and Jharkhand through over 8300 specially trained authorized agents. It would soon be rolled out across India in a phased manner.