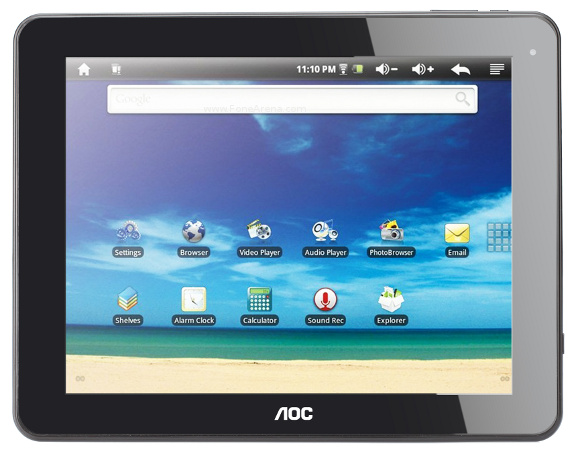 AOC, popular for it's monitors and Televisions has entered into the tablet market with the launch of two new Android tablets under the Breeze category. These come in 7-inch and 9.7-inch displays, powered by a 1.5 GHz processor and runs on Android 4.1.1 (Jelly Bean). The display resolutions of these tablets are not available yet. The 9.7-inch Breeze tablet has a micro-HDMI port that would let you connect it to external devices such as Monitors, TVs, and Projectors.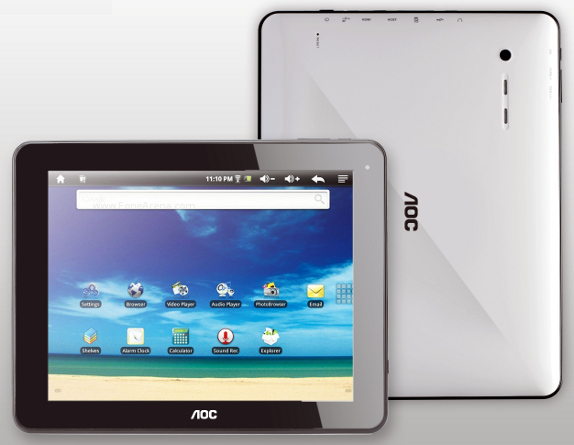 These have 1GB of RAM, 16GB of internal memory and expandable up to 32GB with a microSD card. These have both rear and front-facing cameras. The 7-inch and the 9.7-inch tablets are 8.8 mm and 8mm thick, and weighs 330 grams and 670 grams, respectively. These tablets have a micro USB slot that lets you connect external storage devices, USB 2.0 Host Port to connect peripheries such as a printer, mouse, and keyboard or USB memory stick, WiFi,  and 3G support via external dongle. No word on the battery capacities in these tablets yet.
The 7-inch and the 9.7-inch tablets AOC Breeze tablets are priced at Rs. 7,990 and Rs. 12,990 respectively. These tablets are expected to go on sale across India by the end of April.