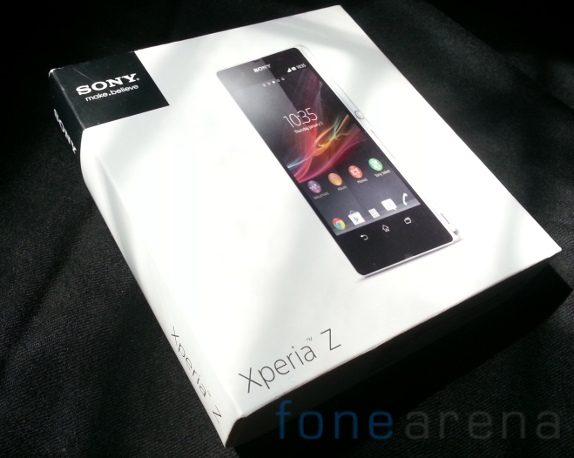 Sony Xperia Z was launched in India earlier this week. We brought you the photo gallery of the Black Xperia Z from the MWC 2013 last month, here we have are going to unbox the White Xperia Z. The Xperia Z features a 5 inch Full HD Reality display with a resolution of 1920×1080 pixels and is powered by a 1.5 GHz Qualcomm Snapdragon APQ8064 processor with Adreno 320 GPU.
httpv://www.youtube.com/watch?v=mgzqiTwLYV4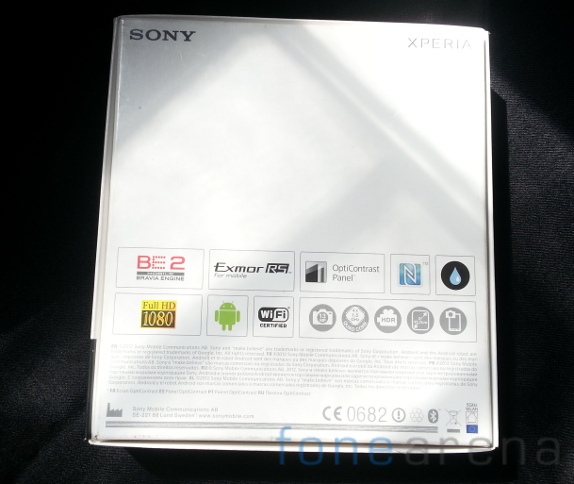 Backside of the box have the key features of the Xperia Z.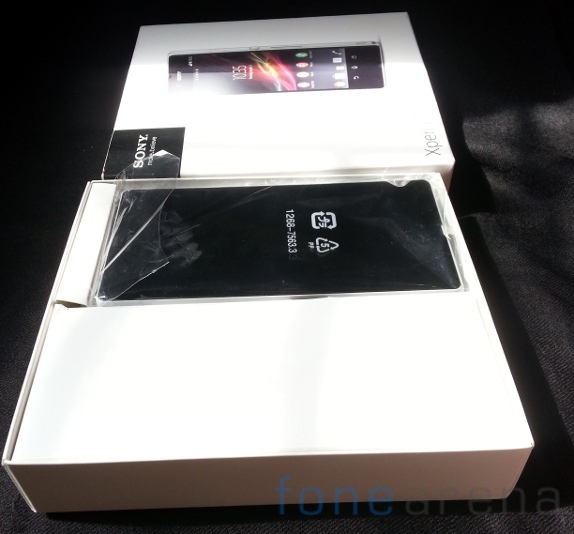 A sleek box houses the sleek phone. A white washed Xperia Z sits pretty with the 5 inch (12.7 cm) Touch Screen.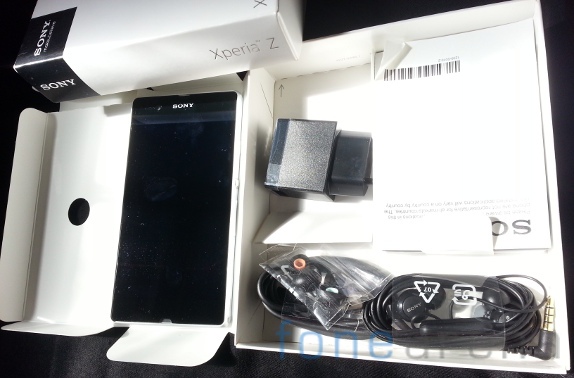 Under the phone tray are all the accessories. We were hoping for white shades here , just like the phone. But even the white handset has black headsets. The box contents include the Xperia Z phone, standard 2-pin charger, a USB cable, head set and booklets including user guide, startup guide and a warranty card. You also get an Extra pair of colourful ear buds covers for the headset.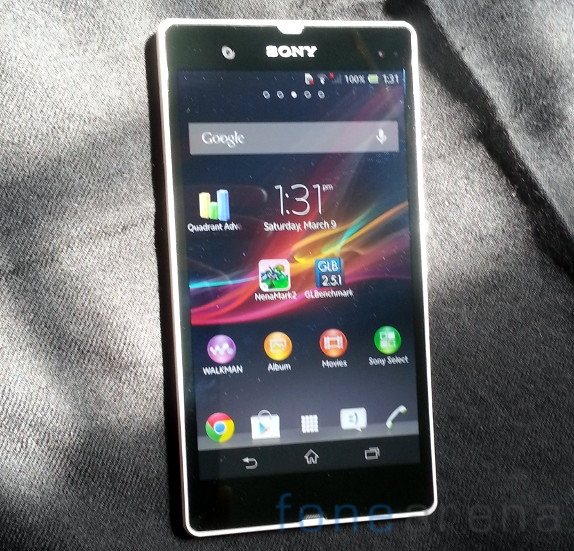 The phone features a 5 inch Full HD Reality display at a resolution of 1920×1080 pixels at 443 ppi pixel density. It has a toughened glass.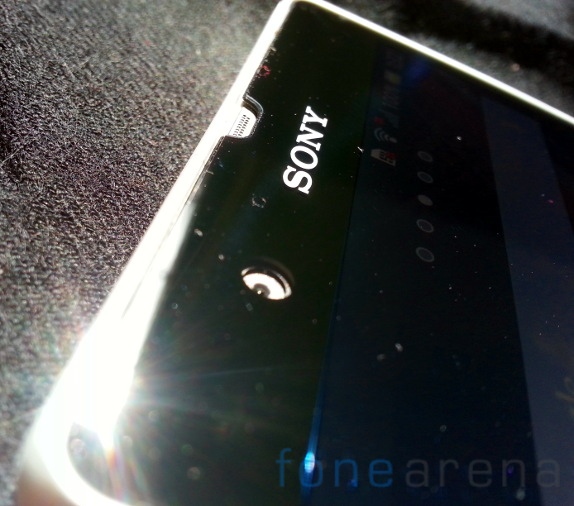 There is a 2.2 MP HD front-facing camera.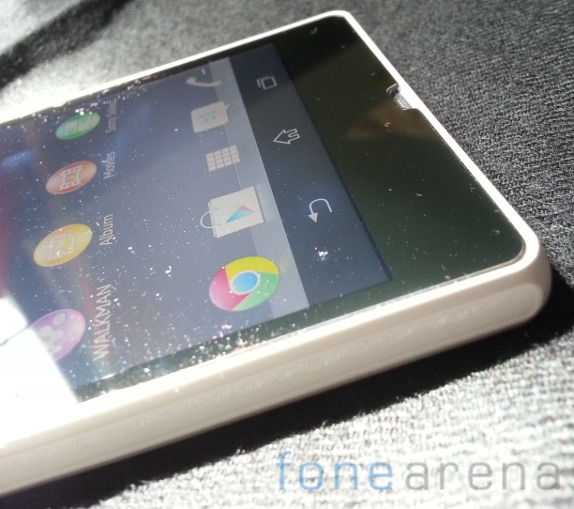 The three on-screen touch buttons at the bottom are a part of the 5 inch touch screen. There is a extra space at the bottom for better phone grip.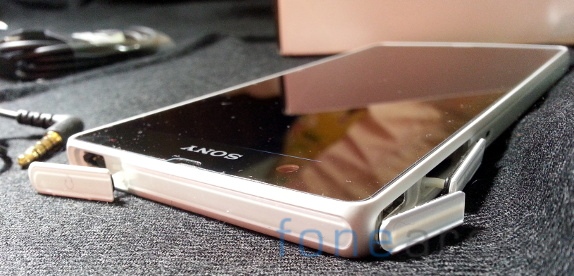 All slots around the phone have strong elastic protective covers since this is a waterproof phone.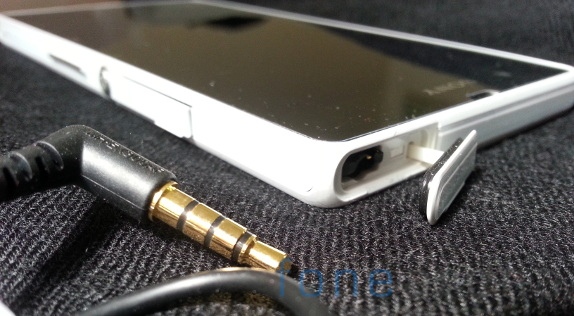 The 3.5 mm Jack is placed on the top.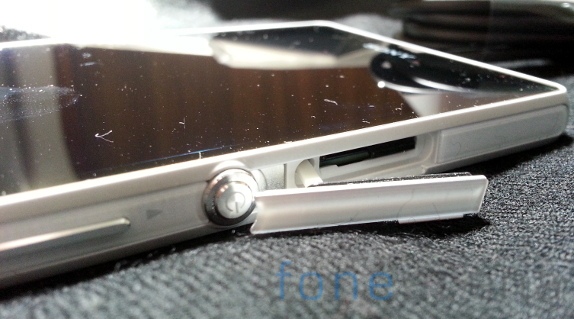 Volume rocker and the Power button are present on the right side. Since the battery of the phone is locked behind the back, the SIM slot is included on the side spine, just above the power button.

All the connectivity slots are on the opp side of power button. There is micro USB slot and the micro SD Slot on the left. Xperia Z has Internal memory of 16GB, expandable to 32GB. There is also a charging dock connector next to it.
There is a 13MP camera at the back with LED Flash, Exmor RS sensor for HDR images and video. It is capable of recording 1080p Full HD videos.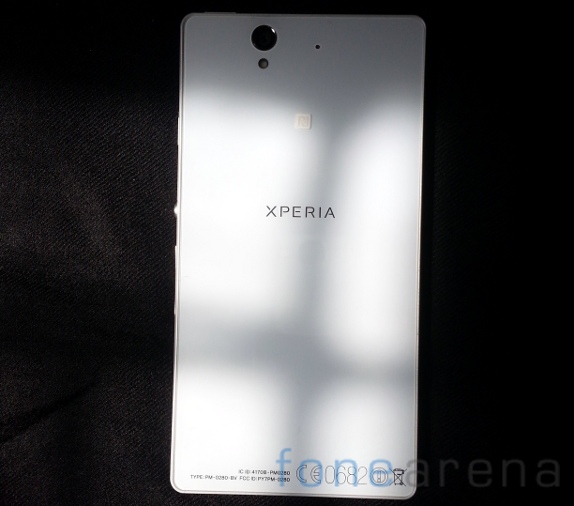 Not quite dust resistant. But good to see the protective covering on this beautiful white handset.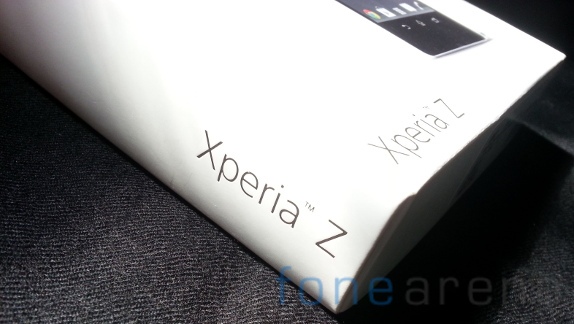 The Xperia Z has been priced at Rupees 38,990 in India. It will hit stores on 12th March. Also check out the Xperia Z Benchmarks. We will have a complete review of the device soon, till then take a look at more unboxing images below.
Srivatsan contributed to this report