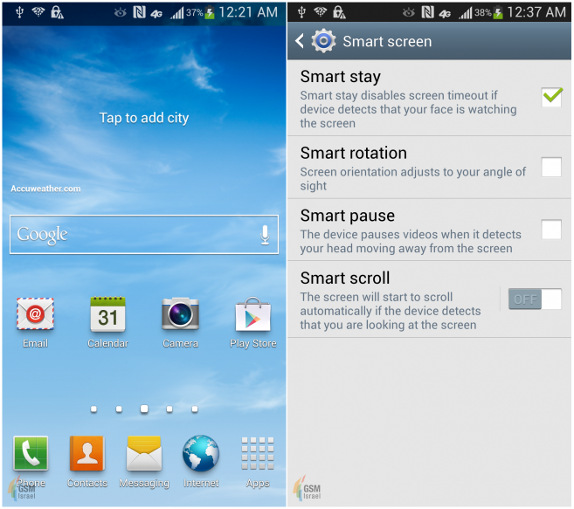 Even though earlier rumors revealed the specifications of the upcoming Samsung Galaxy S4, new screenshots from the U.S variant of the Samsung Galaxy S4 has confirmed that the phone would indeed come with a 5-inch Full HD (1920×1080 pixels). These also reveal that it would be powered by a 1.8 GHz quad-core processor and come with 4G LTE support. It shows the new home screen with a slightly better Touchwiz UI and the smart screen settings confirms the Smart scroll and Smart pause features.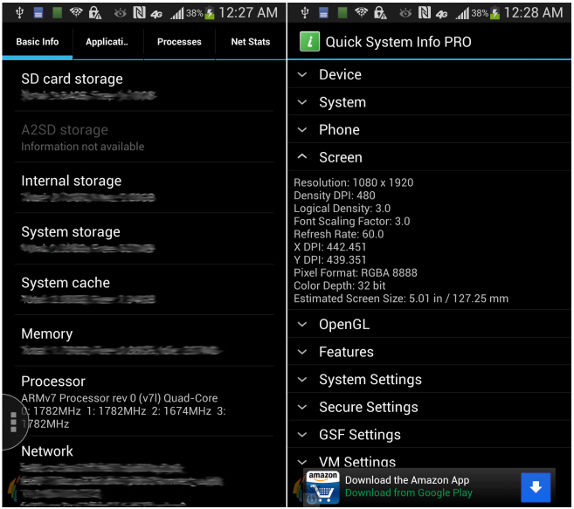 The Internal storage and the RAM are blurred in these screenshots. These doesn't reveal the CPU and GPU details.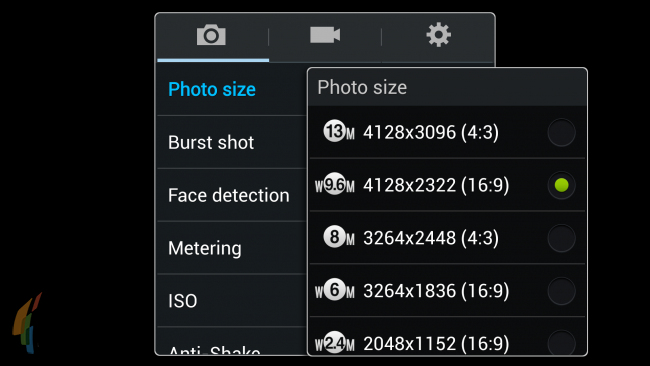 It would feature a 13MP camera as you can see from the image, and have Burst Shot and Anti Shake camera features. Other rumored specifications include, 2GB of RAM, 16GB / 32GB / 64GB internal memory and a 2MP front-facing camera. Android version in the source device was 4.2.1, but the Galaxy S4 is expected to come with Android 4.2.2 (Jelly Bean) out of the box.
Samsung will unveil the Galaxy S4 at the Unpacked 2013 in New York on March 14th, which is just a week away.
Source: gsm-israel.co.il | Via : mobilegeeks.de