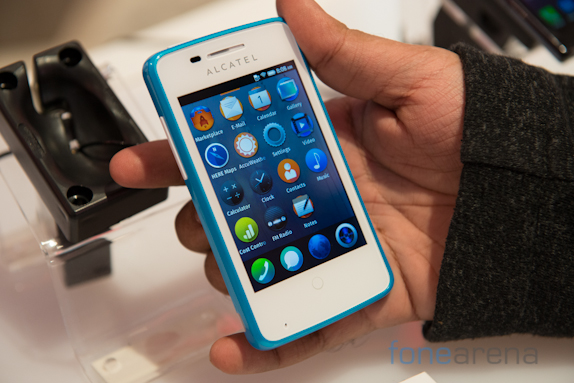 Alcatel One Touch Fire is one among the recently announced smartphones that run on Firefox OS. It was announced alongside the ZTE Open and we got our hands on one during the MWC 2013 here in Barcelona, Spain.
Design wise the One Touch Fire looks pretty similar to an iPhone – perhaps a mini iPhone with coloured bumpers. The only button on the front is the home button which is located below the 3.5″ touchscreen that has a maximum resolution of 480×320 pixels (165ppi).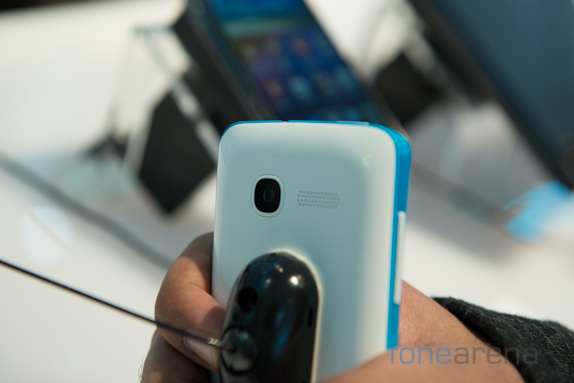 It is powered by a 1GHz Single Core Qualcomm processor and 256 MB of RAM. Clearly the phone is not a benchmark setter in terms of speed. However its a good way for Firefox to break into the market and higher end phones powered by Firefox are expected to be announced later this year.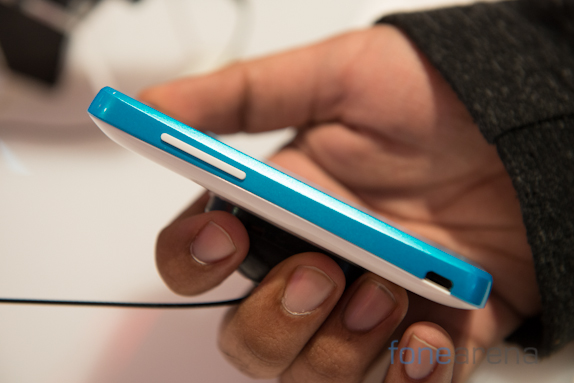 There is a 3.2 megapixel camera but lacks a flash. It is aimed at developing regions such as Latin America and Eastern Europe. The package will be bundled with a 2GB microSD card slot and the phone supports upto 32GB cards. The expected date of release is around June 2013 however no exact pricing or release schedule has been revealed yet but we will keep you updated on the same.