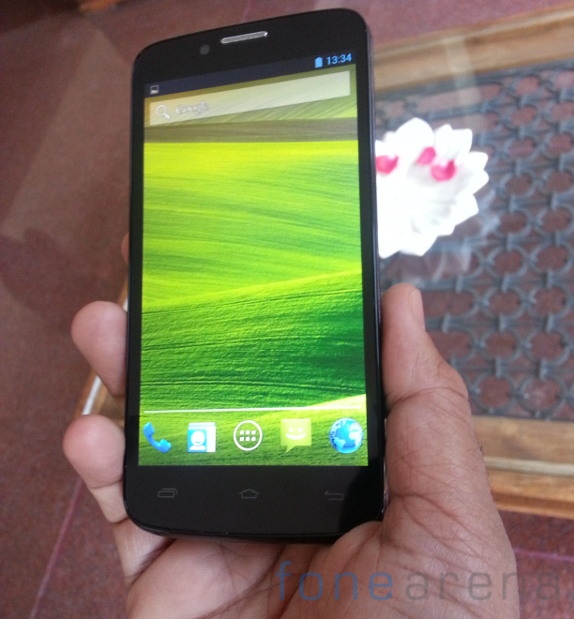 Xolo has its plans set to make 2013 a big year for the company. Within a span of a month, Xolo has another big product set to hit the market. A 5-inch phone that fits the hand and the budget, comfortably. Xolo A1000 has a width of just 70mm, that makes working on the phone with a single hand , much easier. It is just 8.8 mm thick. We spotted the prototype strutting around in the capital city. Warm your eyes with some snapshots of this dual-core (not Intel) and 2100 mAh battery powered phone.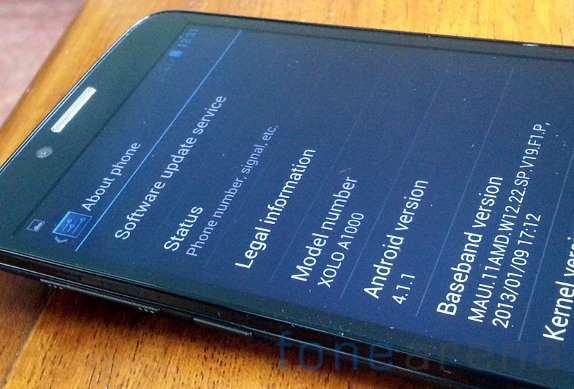 It runs on Android 4.1.1 (Jelly Bean) and has a front-facing camera.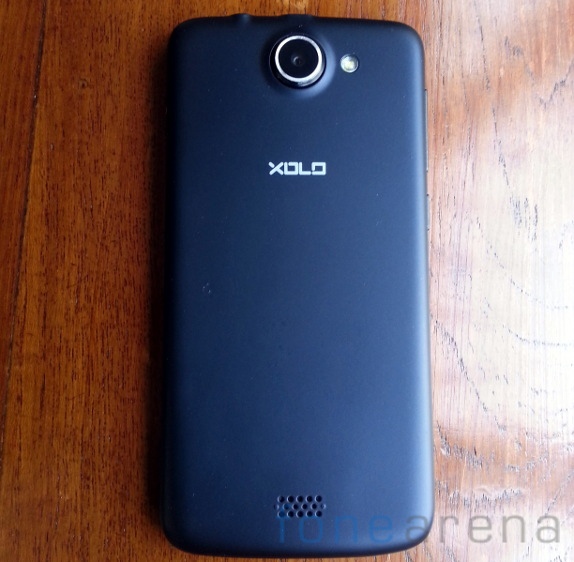 It comes with a 8MP rear camera with LED Flash.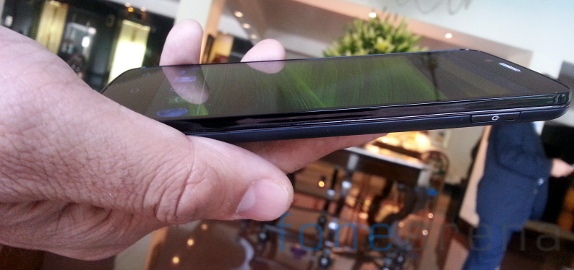 The phone is just 8.8mm thick, sleeker than most of the 5-inch smartphones in the Indian market.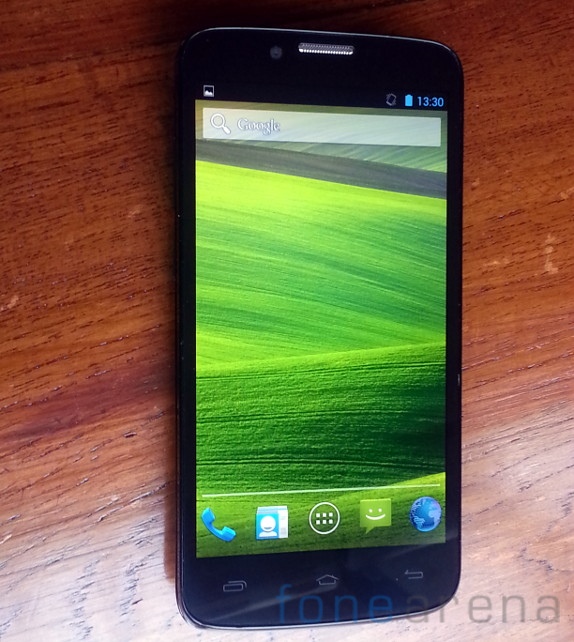 There are capacitive touch buttons for multi-tasking, home and back. This is Xolo's second big launch in the last one month. Xolo launched the X500 with a super fast Intel processor recently for Rs. 8,999. It has impressive benchmark scores.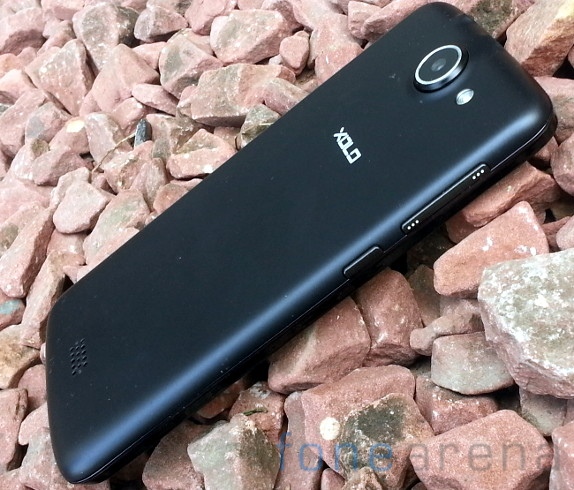 The Xolo A1000 is the company's first phone to come with a 5-inch display and run on Android 4.1 Jelly Bean. The A700 and A800 that went on sale last year features a 4.5-inch display and runs on Android 4.0 ICS. The A500, a budget smartphone that was launched last month has a 4.0-inch display.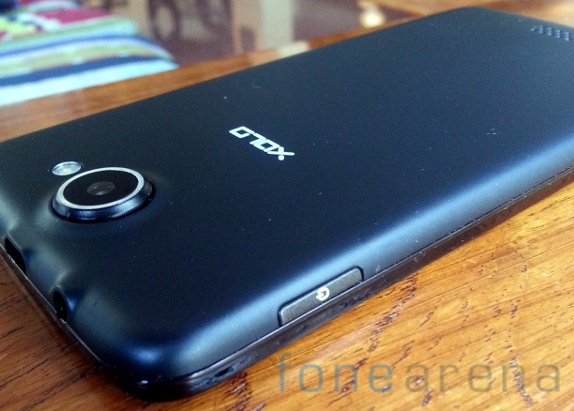 The Xolo A1000 will hit stores in the second last week of February. It is expected to be priced between Rs. 12,000 and Rs. 15,000.
Srivatsan contributed to this report
[Update: The Xolo A1000 is now on sale for Rs. 13,999]