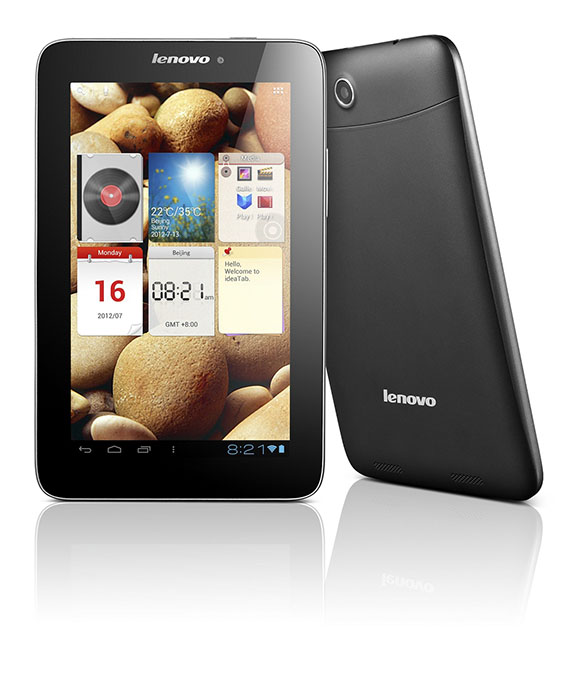 After having launched a range of Android based smartphones in India, Lenovo has just went ahead and released its first 7 inch Android 4.0 tablet, the A2107 in India. The A2107 is Lenovo's entry into the 7 inch tablet market that was made popular by the Galaxy Tab 2 310 and the Nexus 7. Centered around content consumption, the tablet has 3G data connectivity for internet access on the go.
Priced at Rs. 14,000/- this tablet is pegged directly at the Samsung Galaxy Tab 2 310 and various other tablets that have launched in this price range. Lets take a quick look at the highlights of this device –
It has a 7 inch 1024×600 AMOLED screen
Runs on a MediaTek 6575 1.0GHz Cortex A9 processor with 1 GB of RAM
16 GB of Internal storage expandable with a micro SD card slot
Bluetooth, WiFi and 3G connectivity on board
Dual SIM WCDMA/GSM+GSM
Cannot make calls
Dual stereo speakers + GPS
Pretty abysmal specs right there, because in a competitive low end tablet market, this cannot do well with consumers looking for more for less. Retailing at Rs. 14,000/- we are not sure if this is going to be a massive hit with the consumers, but hey, if you are looking for a Nexus 7 like tablet, this might do well, apart from being less powerful.