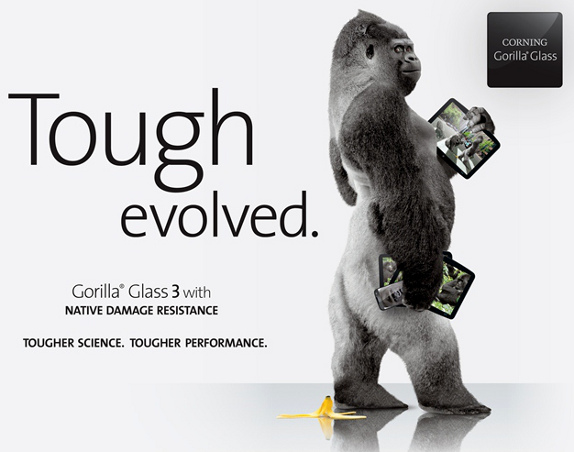 Corning has unveiled the Gorilla Glass 3 at the International Consumer Electronics Show (CES) 2013 as they announced earlier. It comes with Native Damage Resistance (NDR) that offers enhanced scratch resistance, reduced scratch visibility, and better retained strength once a scratch occurs. It uses new glass composition with durability enhancements developed at the atomic structural level of the glass.
The durability the glass offers are due to chemical strengthening that changes the atomic structure of the glass to improve how the glass responds to an impact or scratch. Even though the new technology reduces the scratches the thinness is maintained.
Here is a official video that shows the Scratch Comparison between Alternative Aluminosilicate Glasses and the Corning Gorilla Glass 3
httpv://www.youtube.com/watch?v=1Xa53dLabuc
The Corning Gorilla Glass 3 would be showcased at CES 2013 from 8th to 11th January 2013. Corning Gorilla Glass 3 is now in qualification and design implementation stage. It would be available in devices including Smartphones and Tablets starting from mid-2013.