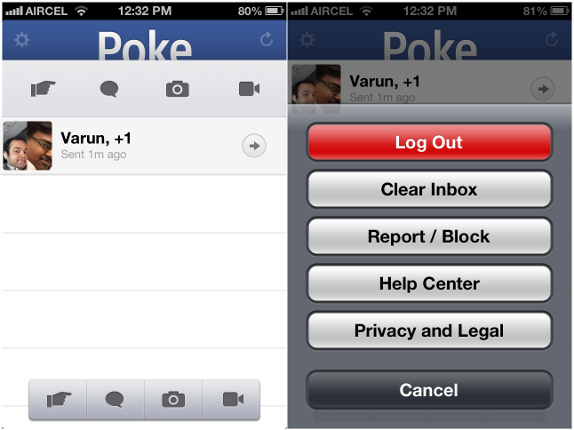 Facebook has finally launched a new app called Poke for iPhone as rumored. This app would let you send a message, photo, or video to Facebook friends that expires after a specific time (1, 3, 5 or 10 seconds). This message disappears after the specified time. Earlier this month, Facebook for Android got updated allowing new users to sign up using their name and phone number without a Facebook account.
Features of Facebook Poke for iPhone
Poke a friend with a message, photo or video
Choose how long they can see it
Add color or text while sharing photos
Clear Inbox, report or block
Press and hold to see pokes from friends
Say where you are when you poke
See when your friends take screenshots
Download Facebook Poke for iPhone from the
Apple iTunes Store
for free. No sign of Android version yet.