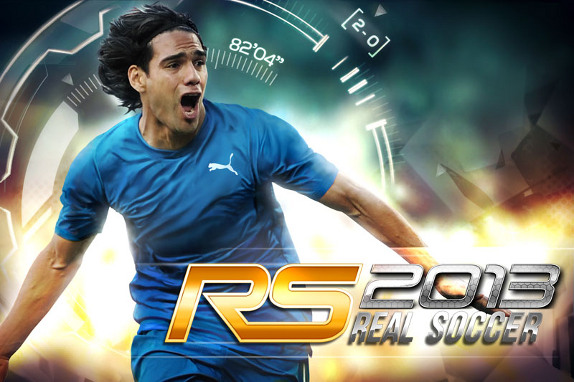 Gameloft has launched the Real Soccer 2013 for the iPhone and iPad. This version is free to download, similar to the Real Soccer 2012. This offer better experience with realistic graphics and has over 700 motion-capture animations.
Features of Real Soccer 2013 for iPhone and iPad
Take control of your team on the field. Starting with a rookie team, you'll need to improve your players' abilities to reach the top league and compete against the best teams in the world for the championship.
Personal names and portraits of over 3,000 top players with the official FIFPro license.
Get your players in shape by developing your training grounds to increase your players' physical, technical and tactical skills.
Earn more money and attract fans by expanding your stadium, filling it with shops and signing big-name sponsors.
Witness over 700 motion-capture animations as you take on an improved AI for a TV-like experience with spectacular effects and cut scenes.
Download Real Soccer 2013 for the iPhone and iPad from the Apple iTunes Store for free. It would be available for Android soon.