NTT Docomo, Japan's largest telecom operator has announced that they would launch 2 new apps, Hanashite Hon'yaku and Utsushite Hon'yaku for their customers. The Hanashite Hon'yaku is the world's first commercial mobile service for translation that would translate the conversations between people speaking Japanese to other languages. NTT Docomo introduced a text translation app earlier this May.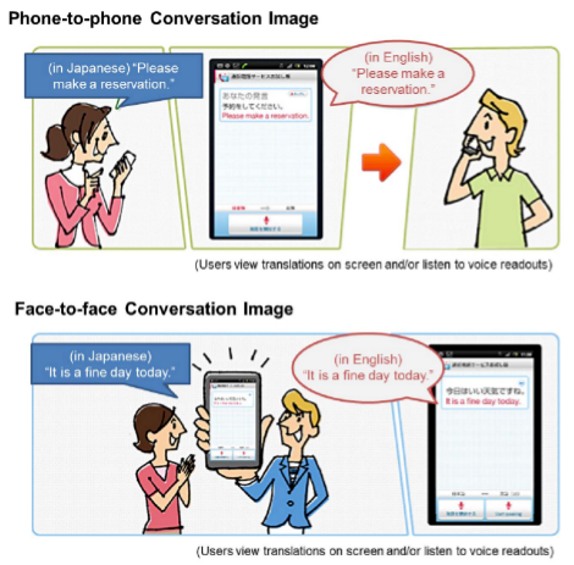 The voice translation app lets you listen to voice readouts and also show the translated text to other people. This app currently supports English, Chinese or Korean, while other languages such as French, German, Indonesian, Italian, Portuguese, Spanish and Thai would be added in November. It is supported on DOCOMO smartphones and tablets running Android 2.2 or higher and would launch on November 1st 2012 for free.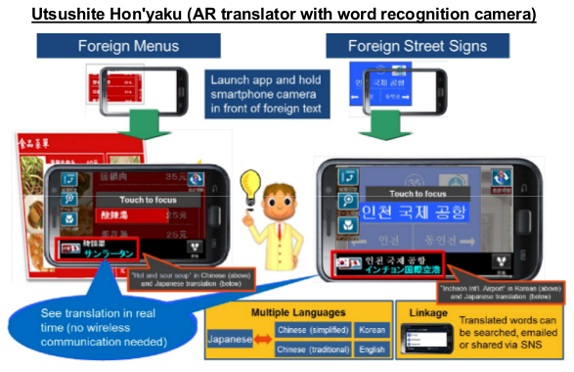 The Utsushite Hon'yaku app can translate text between Japanese and English, Chinese or Korean using the phone's camera. It doesn't require network connection. It is supported on DOCOMO smartphones and tablets with a rear camera running Android 2.3 or higher. It would launch on October 11th 2012 as a free app.