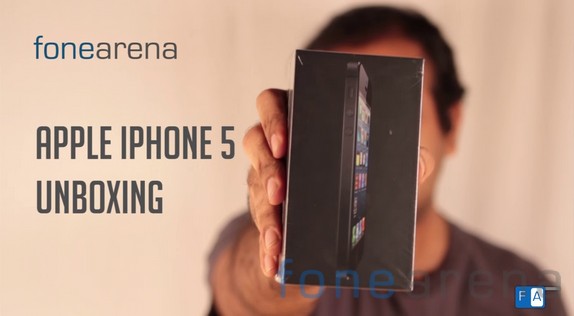 Presenting the first iPhone 5 unboxing in India exclusively only on FoneArena.  While the iPhone 5 is still not officially launched in India , we managed to get one over from Europe just to find out if the iPhone 5 is worth all the hype. The iPhone 5 sports an all new hardware design and the all new Apple A6 chip with 1 GB of RAM under the hood. Here is a slightly long unboxing video of the latest and greatest iPhone in India.
httpv://www.youtube.com/watch?v=CwlAvO25KNU
Here is how the iPhone 5 comes out of the box.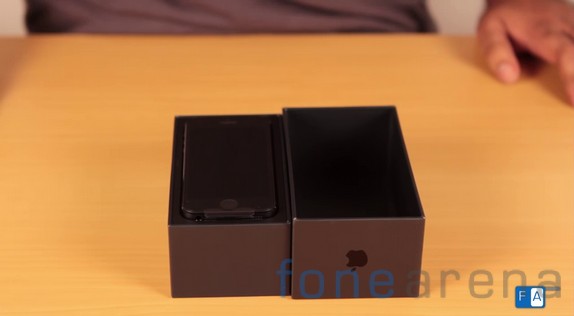 We got the Black version and it does seem beautiful and is a nice fusion between the 1st iPhone and the iPhone 4S.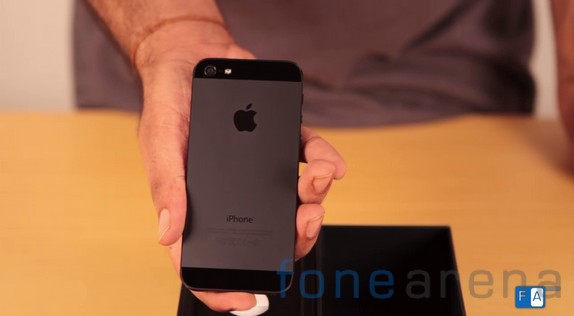 Interestingly connecting the lightning cable powers up the phone.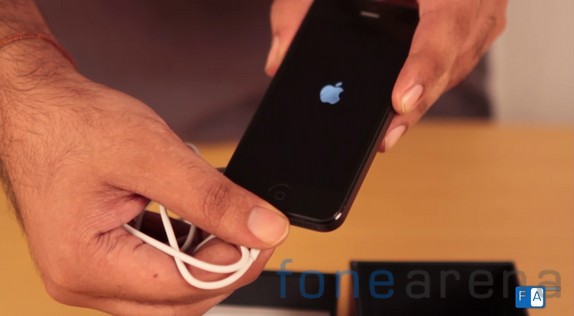 And the iPhone 5 is incredibly thin compared to the previous  iPhone and also so light you would wonder if it is real phone or a dummy unit.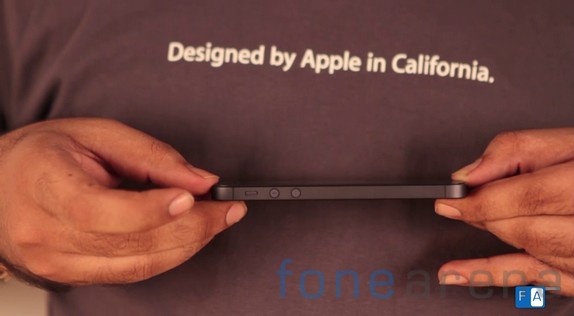 Apple requires an active SIM card for the device to be activated or else you will be stuck in the lock screen. The iPhone 5 uses a smaller nanoSIM card slot which is honestly a pain to deal with.  But good news is we managed to cut down a microSIM into a nanoSIM and got 3G working on the Vodafone network .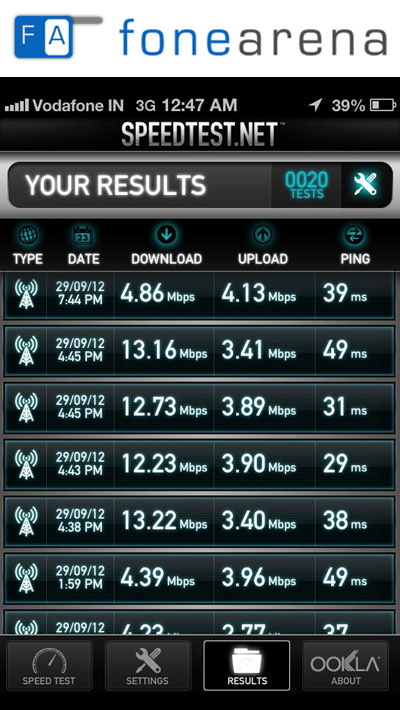 And we managed to clock some really crazy fast speeds over HSPA. We will tell you in a separate post about the nanoSIM conversion.
Here are more photos of the unboxing below including the new lightning cable and the earpods.