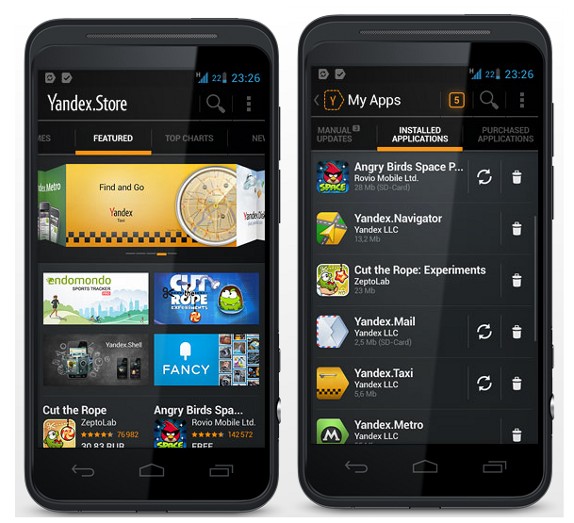 Yandex, the leading Internet company in Russia has announced its own Android App Store. This would let them offer the new Store to OEMs for the Android tablets and Smartphones instead of Google Play Store and other Google Apps. Yandex already has a 3D user interface for Android called Yandex.Shell and other mobile apps, including Yandex.Search, Yandex.Mail, Yandex.Maps-based services.
They have singed an agreement with device manufacturers such as PocketBook, texet and 3Q for Yandex.Store that would be pre-installed on their devices. MegaFon, one of the largest mobile operators in Russia would offer unique range of services in the Yandex Store.
The Yandex Store would include In-app purchases, carrier billing and e-money other than credit card payments. It already has more than 38,000 apps and is expected to go live at the end of October at store.yandex.com. Android developers across the world can submit their apps by registering from developer.yandex.com.