A few months back Nokia launched its next generation line of accessories a highlight of which was the Luna headset. The tiny little bluetooth headset is available in a wide range of colors to match your handset or personality.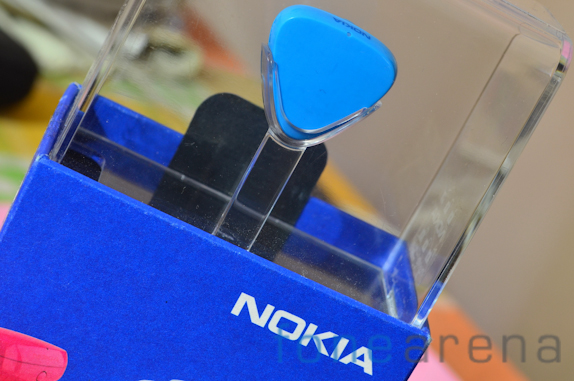 Finally we got a chance to get our hands on the NFC enabled headset. Read on for a quick review of the BH-220 headset. 
Box Contents
Coming in a range of colors, the retail package includes the following  :
1. Micro USB cable
2. Charging dock
3. Manual
Hardware
The first time you get your hands on the Luna, you won't believe how absolutely tiny it is. The triangular shaped headset is roughly the size of a coin and measures under an inch corner to corner.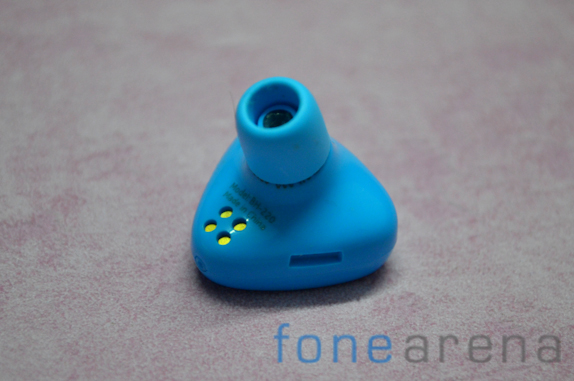 For somewhat obvious reasons there is no A2DP support here so if you're a fan of listening to music from one earpiece, then you're out of luck here. Pairing is made extremely easy thanks to the NFC support. We're a huge fan of NFC based sharing and really wish other manufacturers would also include it in their accessory line up.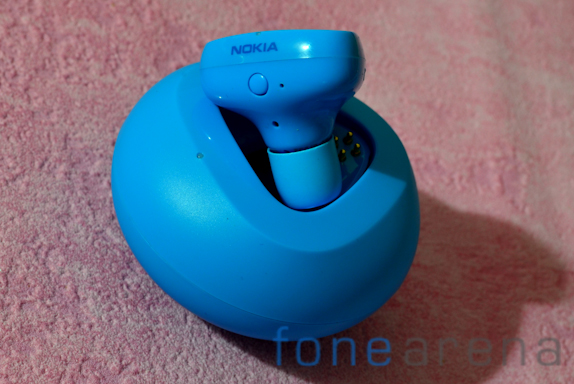 You can charge the headset by plonking it into the cute little cradle bundled alongside. The pebble like case packs in a battery which trickle charges the headset when plugged in.
A single tap on the spring loaded mechanism and the headset pops right out ready for you to initiate a call. A microUSB port can be spotted on the cradle which lets your charge up the BH-220.
Performance / Audio Quality 
You won't be disappointed by the audio quality on the Luna headset. Calls come in loud and crystal clear. The microphone is sufficiently sensitive.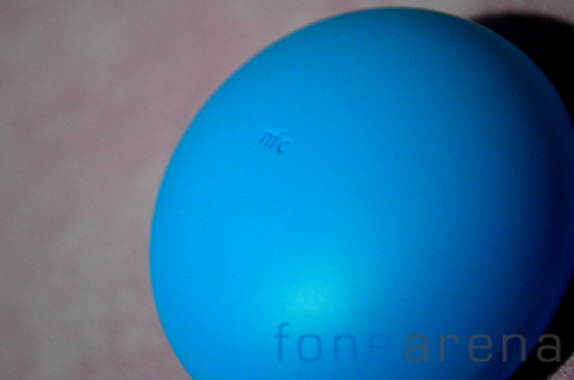 The fit of the headset however wasn't all that great. It always feel as if it is about to fall off. The best option perhaps is to keep it charged up in the cradle and take it out only when you get a call as the headset automatically pairs with your phone.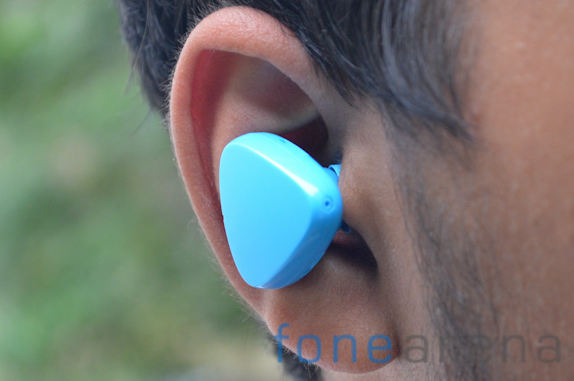 In addition the ridiculously tiny multi function key is a major concern of ours. We kept fumbling around to use the key and you can't avoid it really as it is used for basically all headset related activities.
Conclusion
Bundled with the cradle, the Luna BH-220 offers phenomenal battery life with a claimed standby time of about 2 months. We really loved the design too. Bluetooth multipoint tech means that you can use the headset with multiple devices.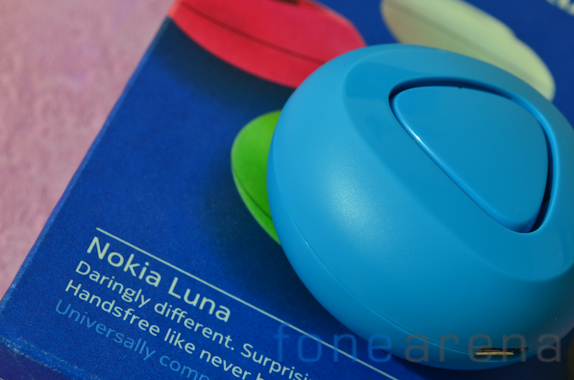 If basic headset functionality is all that you want then by all means go ahead and get the Luna. However we can't give it full marks as there are headsets out there with much more functionality ranging from voice prompts, caller ID to a lot more at similar price points.
Pros
1. Quirky yet attractive design
2. Great battery life
Cons
1. Tiny multifunction button
2. Limited feature set