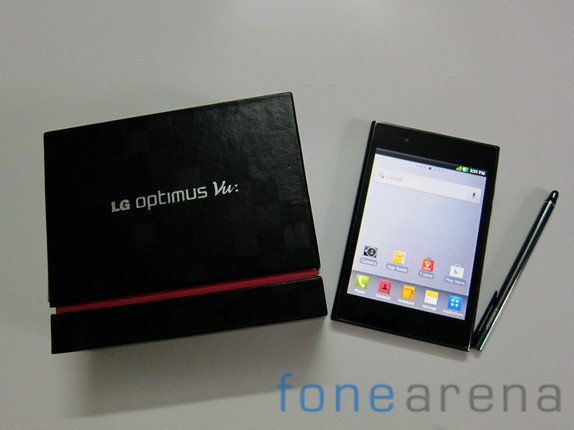 LG India today confirmed to FoneArena at the LG Bloggers Meet today that the Optimus Vu is indeed coming to India later this year. The Optimus Vu is a 5-inch phone from LG which puts it in the same league as the Samsung Galaxy Note. The screen is one of the main highlights of the device and it packs a 1024x768px resolution. The phone packs 32GB of inbuilt storage and utilizes a microSIM card slot. It also comes with a capacitive stylus.
It packs an 8MP camera along with a Flash on the back. The phone is powered by a 1.5GHz Dual core processor.LG has launched a portfolio of L-series devices in India including the L3 , L5 and L7.It has also launched the Optimus 4X HD , the company's first quad core phone.
The Optimus Vu has got an update to Android 4.0 in Korea. We hope it launches in India with ICS or may be even Jelly Bean. The Optimus Vu will come with regional content tailor made for India. Pricing has still not been revealed.The Optimus Vu has been on sales in South Korea and is rumored to launch to also launch on Verizon USA.