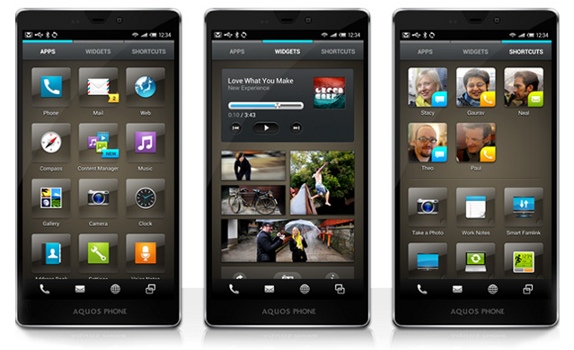 Sharp has partnered with frog, a design agency in US to bring the new Feel UX for their upcoming Aquos Android smartphones. The Feel UX would offer highly interactive experience with its unique lock screen which would let you listen to music, open camera, share images and more directly. You can also check e-mail, weather and stock prices in real-time and phone call history from the lock screen.
Here is the official video demo of the Feel UX
httpv://vimeo.com/43224490
This would offer apps, widgets and shortcuts in 3 categories in the home screen that can be arranged accordingly. You can also organize the apps, arrange your widgets and add shortcuts to contacts easily.
The new Sharp Aquos smartphones with the new Feel UX would be available in Japan this summer 2012. They also plan to launch Aquos phones with Feel UX in other countries in future.