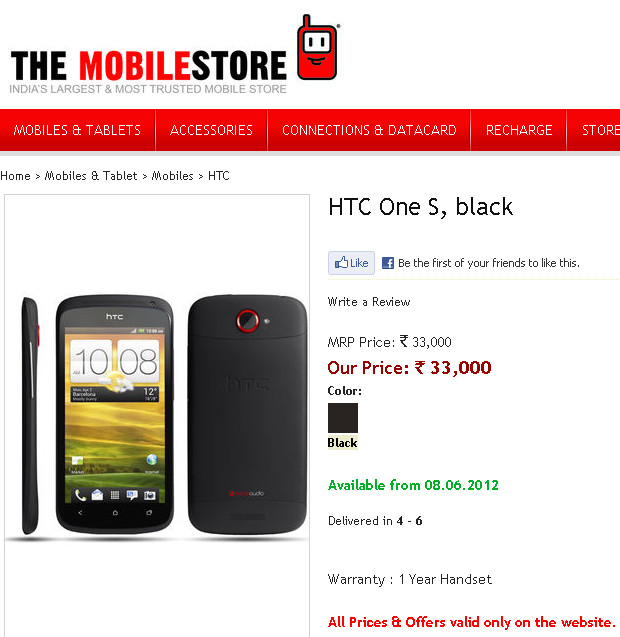 The HTC One S which is the younger sibling of the HTC One X might eventually launch India. The Qualcomm powered Android phone has got priced at Rs.33000 on TheMobileStore as spotted by folks at InstallorNot.I personally prefer the One S over the One X and I would call the One S the iPhone of the Android world. The handset has got a release date of 8th June on the retailer's website.
Rs.33000 seems a bit steep for the One S. Ideally I would like to see it priced at around Rs.30000 considering the international pricing but then the high dollar is to blame.
We already have the UK version of the One S at FoneArena for review and we had unboxed it. I promise to publish the review soon.
httpv://www.youtube.com/watch?v=yDnbRfE0mxY
Any one looking to buy the HTC One S ?